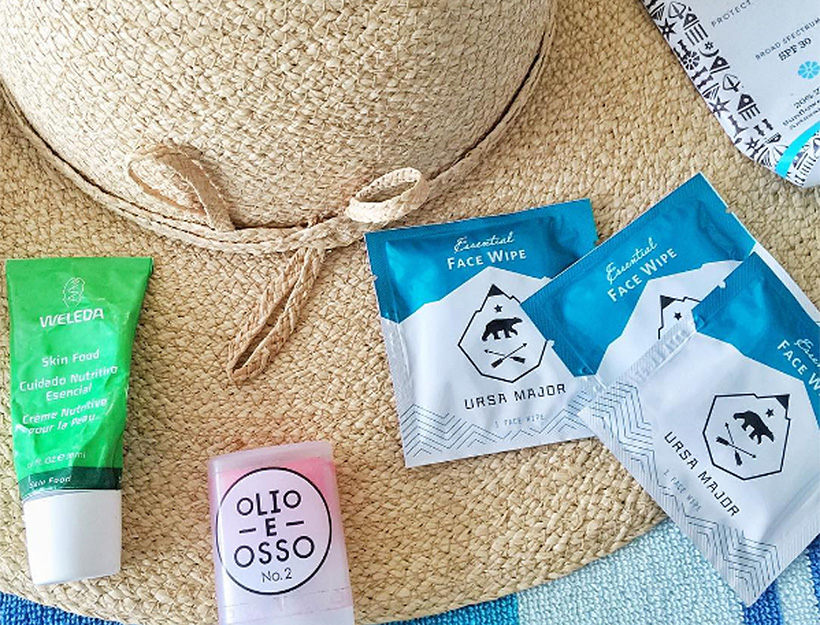 Ask Jean: What Are Skincare Essentials for a Minimalist?
We want to answer your most pressing questions—or, you know, just the things that you're curious about. Please keep them coming to: feedback [at] goop [dot] com, or tweet us @goop. Below, a q for our beauty director, Jean Godfrey-June.
Dear Jean,
I hate bringing heavy bags with me on weekends in the summer. What are the ultimate minimalist's essentials as far as skincare goes? – B.F.
Dear B,
Drunk Elephant Umbra SPF 30 is pure, moisturizing, and nontoxic—and it works for face and body (plus it looks incredibly chic). Weleda's Skin Food is the most all-purpose, fantastic-smelling moisturizer of all time; it too works on face and body. Olio E Osso's Balm feels amazing and the translucent color brightens up your face instantly, but is so sheer you don't need a mirror to apply, and Ursa Major face wipes RULE, especially for travel: they're individually wrapped, and packed with gorgeous-smelling, moisturizing oils. (Most face wipes leave my skin a little dry and irritated, and these are the opposite.)
And this Helen Kaminski hat is counterintuitively incredible travel-friendly and never seems to crease; it's also the perfect languid, slouchy-sexy statement that goes with everything.