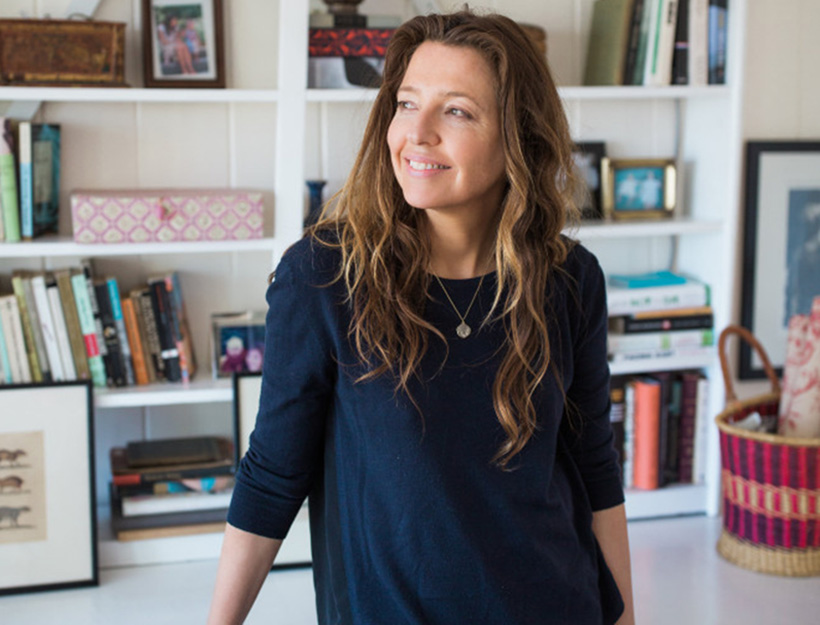 Ask Jean: Face Oil for Wrinkles
Dear Jean, face oil feels good, but does it do anything beyond moisturize? I have some wrinkles, so I need a product that really works! —Hannah S.
Dear Hannah, by "work" most people mean, "make my skin look better." Just about any oil will make your skin look (and feel) better because it's moisturizing: It seals water into your skin, temporarily softening lines, plumping the surface, smoothing roughness, etc.
How active an oil is—as with any skincare product—varies dramatically.
Clean, non-toxic skincare has an odd advantage in the "does it work" department: Most of the fillers and texturizing chemicals conventional beauty companies use to make a product feel like it's working aren't clean, so clean skincare, without those ingredients, often has higher concentrations of the active ingredients to begin with.
The most active oil I know of—and my standard for active is high—is Vintner's Daughter (they call it a serum, but there's also no denying it's an oil). I first learned about it from the makeup artist Alice Lane, who insisted that I try it—she said it had changed not just her skin, but many of her clients'—and to say that it blew me away is a serious understatement. It leaves my skin better-looking than any skin product I've ever tried: firmer, plumper, smoother, and above all, glow-ier. My skin feels and looks healthier when I use it, as if it just functions better.
Why it's so much more powerful than other oils (that I also use and love, for moisturizing, because the Vintner's is so active that it can leave my skin a little dry and sometimes even makes it peel) seems to involve both the ingredients—a laundry list of pure plant oils, botanical extracts, minerals, antioxidants, phytonutrients, and, crucially, not much else—and the formula. I use it at night; many people I know use it morning and night. It's not cheap, and it is beyond-worth it.

Vintner's Daughter Active Botanical Serum
goop, $185
It's not surprising that this oil has a cult following: It's an infusion of 22 active organic botanicals mixed with powerful essential oils. Phytonutrients and minerals help balance skin; phytoceramides, nourishing fatty acids, and antioxidants stimulate and brighten dull complexions. The revolutionary formula beautifully sinks in, leaving skin smooth and glowy.