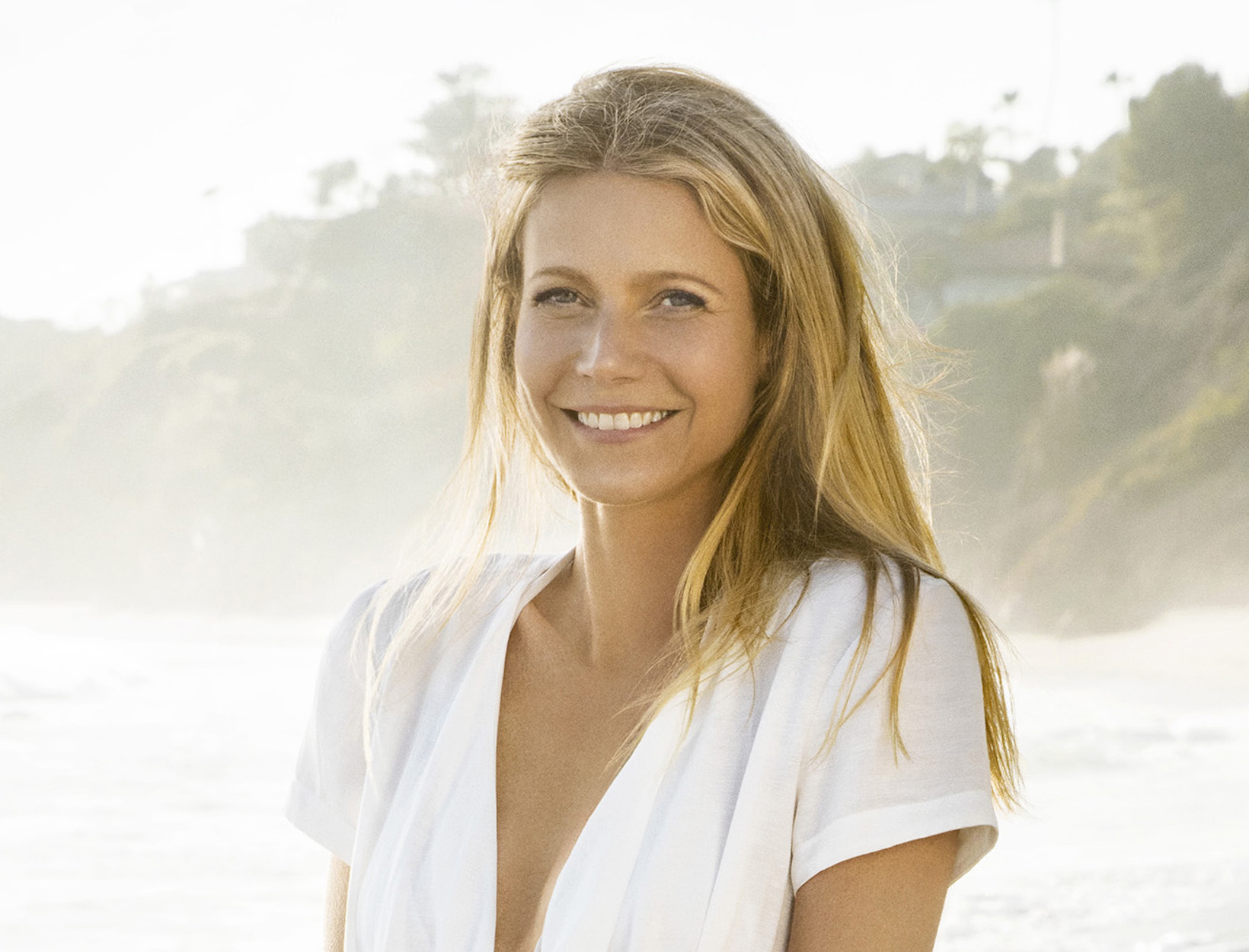 Ask GP:
Your Wedding-
Day Glow?
Dear GP, I know you recently got married (big congrats!), and I'm about to do the same. I want my skin to look glowy and fresh like yours did. What's the best way to prep my skin leading up to the big day? —Alaina C.

Dear Alaina, Congratulations to you—and thank you! I loved every minute of my wedding, and I know you'll feel the same about yours. Looking and feeling your best is kind of the icing on the cake, but it also allows you to really relax and enjoy the moment. So I do recommend eating as clean as you can, moving your body regularly—and bringing in the big guns in terms of skin care.

For me, doing the goop-glow double-cleanse every day has made a huge difference in my skin. (The recommendation is two to three times a week, but I get great results using it every day.) I didn't want to have to wear a ton of makeup at the wedding, and the double cleanse—I used the Glow Kit, which is a combination of our award-winning Luminous Melting Cleanser and our bestselling Instant Facial—made it so I didn't have to. It cleanses (of course), it moisturizes, and it exfoliates, so it leaves your skin baby-soft, smooth, and healthy-looking. And the glow, I'm telling you, is next-level.

The Luminous cleanser is a silky, melting balm that sweeps
away sweat, makeup, and the day's grime while also deeply
moisturizing your skin. It's made with beautiful oils—almond, coconut, olive—that both nourish and hydrate. It feels rich going on, but I know that our chemists formulated it to work for all skin types. I like to smooth the balm onto dry skin and massage it in a bit—it's a technique I learned from my facialist, Anastasia.

Following the cleanser immediately with my favorite, the Instant Facial—truly, it's my miracle for youthful,
fresh-looking skin—is the glow recipe, for sure. (Anastasia taught me this as well.) The Instant Facial is made with all five alpha hydroxy acids, plus beta hydroxy acid, so it unclogs pores, softens, brightens, and leaves my skin truly radiant. I leave it on for two or three minutes, until it really starts to tingle. After you wash it off, you won't believe how soft your skin is—and now that you've really exfoliated, it's the perfect time to apply any oils, creams, or treatments to your skin because they'll sink in better.

This Glow Kit comes with both products, full size, ready to get your skin in shape for the big day—or really any day you want an amazing, healthy, happy glow. Thanks for asking, Alaina. I wish you the best of luck with your marriage, and your skin!