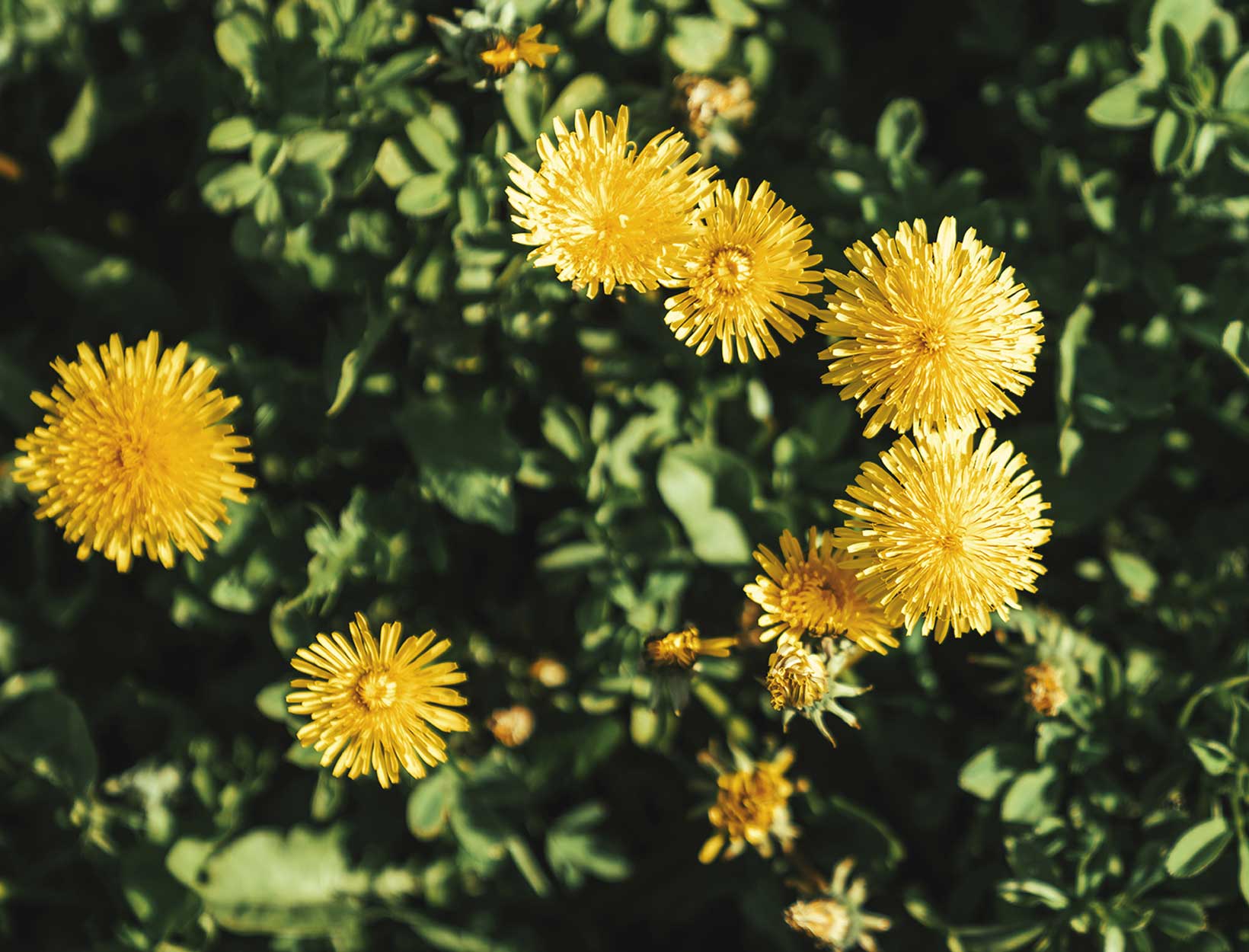 A Powerful New Skin Detox
Dandelions are common enough to be considered a nuisance, but when she walked into an alpine field near Jackson, Wyoming, blanketed in them, a lightbulb went off in Alpyn Beauty founder Kendra Kolb Butler's head. "It sounds a little out-there, but I believe plants grow where the earth needs their benefits," she says. "Dandelions are famously detoxifying, and the minute I stepped into that field—it was just a carpet of bright yellow—I knew I wanted to work with wild dandelion as an ingredient for skin care."
Because the skin goes into repair mode when we sleep (it's in defense mode against the sun, pollutants, and other environmental aggressors during the day), Kolb Butler wanted to harness detoxifying ingredients into an overnight sleeping mask. "I wanted maximum benefits with this," she says of the result, her new Calming Midnight Mask with Melatonin & Wild Dandelion.
Wild, high-altitude dandelion is rich in antioxidants, particularly vitamin C, as well as minerals important for skin (and, it turns out, sleep), like potassium, calcium, and magnesium. To bolster her star ingredient, Kolb Butler included additional magnesium, valerian root, and bakuchiol, a natural, nonirritating retinol.
"You put it on as the very last thing before you go to bed," she says, "then wake up with soft, super refined, calmed, smooth skin." Kolb Butler says the mask is treatment first, then moisturizer, so some people with extremely dry skin augment it with a favorite moisturizer. "You can definitely layer; just always have the mask be the last thing that goes on. Think of it like a glove—it kind of seals everything else in."
Extra Credit
(If You Need Even More Moisture, Layer One of These under the Mask)
Most people, she notes, won't need the extra moisture. "But if you've been skiing all day in Jackson Hole, by all means go for it," she says. The mask can be used as often as you like, and it leaves a super smooth, glasslike finish when you apply it (it feels silky and nourishing as it goes on), and it sinks in completely, so you don't need to wash it off in the morning. In its place: a dewy, thoroughly detoxified glow.