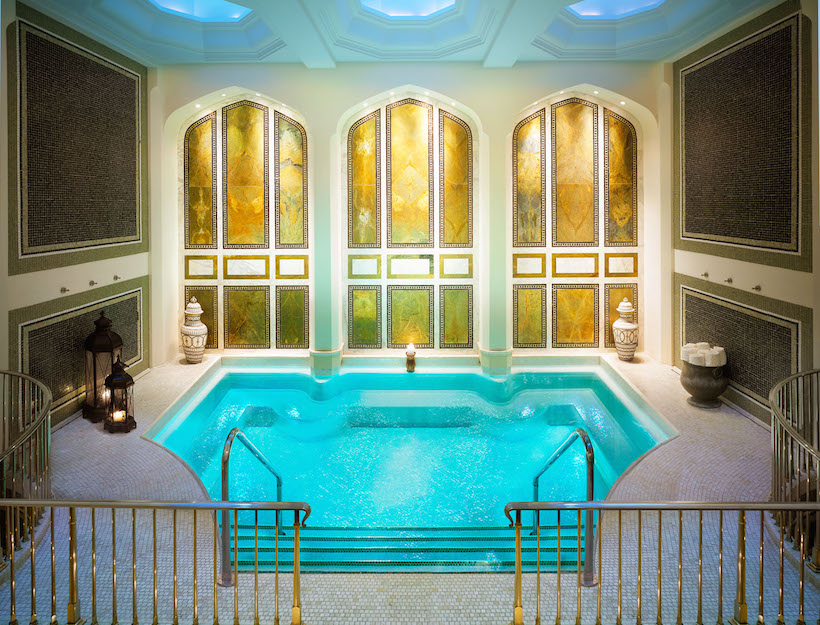 About Time: L.Raphael Anti-Aging Facials Have Made it to L.A.
It used to be that one had to hightail it to Switzerland for L. RAPHAEL Geneva's fabled, science-backed, age-defying facials—that is until high-end spas in Moscow, Cannes, and NYC wised up and began providing a range of services. Yet somehow, the west coast was left unaccounted for until this year, when the gorgeous spa at the Montage in Beverly Hills teamed up with the legendary Swiss brand to unveil a considerable offering of exclusive L. RAPHAEL face and body treatments.
Broken up into two categories, facial therapies and the super advanced facial technologies, the skin health services (there are also body polishing and toning therapies available) call on time-honored techniques and very real science for visible results. And after having the pleasure of taking the Oxy-Star anti-pigmentation treatment for a test ride, we get what the fuss (and the $1,100 price tag—and yeah, no, that's not a typo) is all about. The whole treatment revolves around gently working a melanin-blocking white truffle extract into the skin using L. RAPHAEL's legendary face massage, which promises to ward off premature aging, diminish fine lines and sun spots, and deeply hydrate from the inside out. In addition to being undeniably effective (we left with noticeably bright, healthy, taut-feeling skin) the whole 60-minute experience is incredibly relaxing. The matching Oxy-Star emergency eye treatment is a nice add-on if you're looking to go all out.