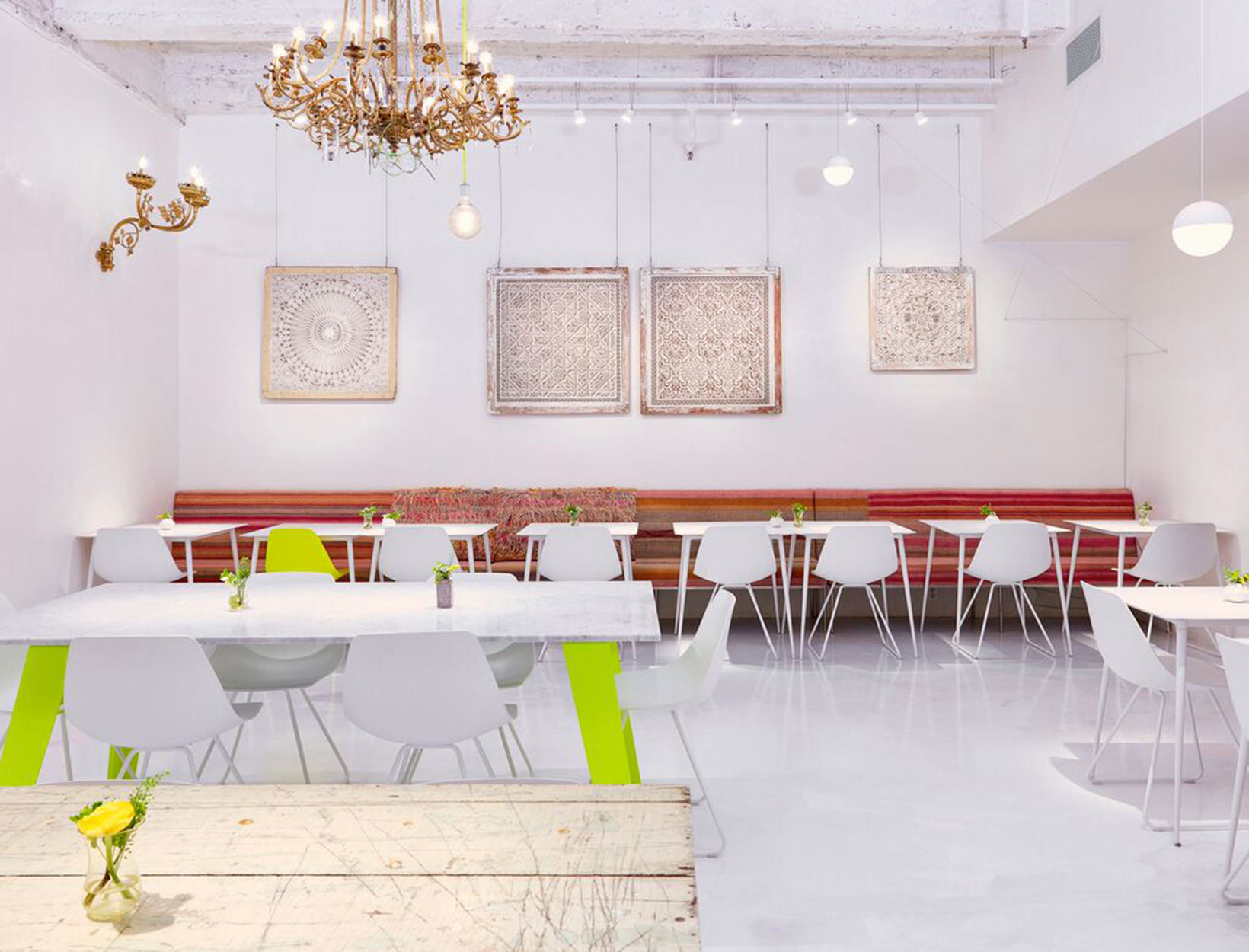 A Tonic for Joy (and Healthier Skin)
Shell-pink walls somehow pull crumbling chandeliers, sleek modernist chairs, rough-hewn wooden tables, brightly woven textiles, and the occasional slash of neon green into one of the more soothing, almost addictively appealing interiors we know of: the new abcV restaurant from Jean-Georges Vongerichten. Between the avocado/yogurt/sprouts dosas, the green-chickpea hummus, and the roasted cauliflower with turmeric tahini, the menu is no less compelling.
But the thing we cross the street for most often (the goop NYC HQ is conveniently around the corner from abcV) is the Joy adaptogenic tonic from abcV beverage director, Jeremy Mustakas: A tart, super-refreshing cocktail of anti-aging/stress relieving hibiscus tea, citrusy yuzu, potent adaptogens, and sparkling water. Mustakas made a version just for us—it's as brilliant at breakfast as it is for a 4pm slump that you might otherwise treat with a sugary coffee drink.