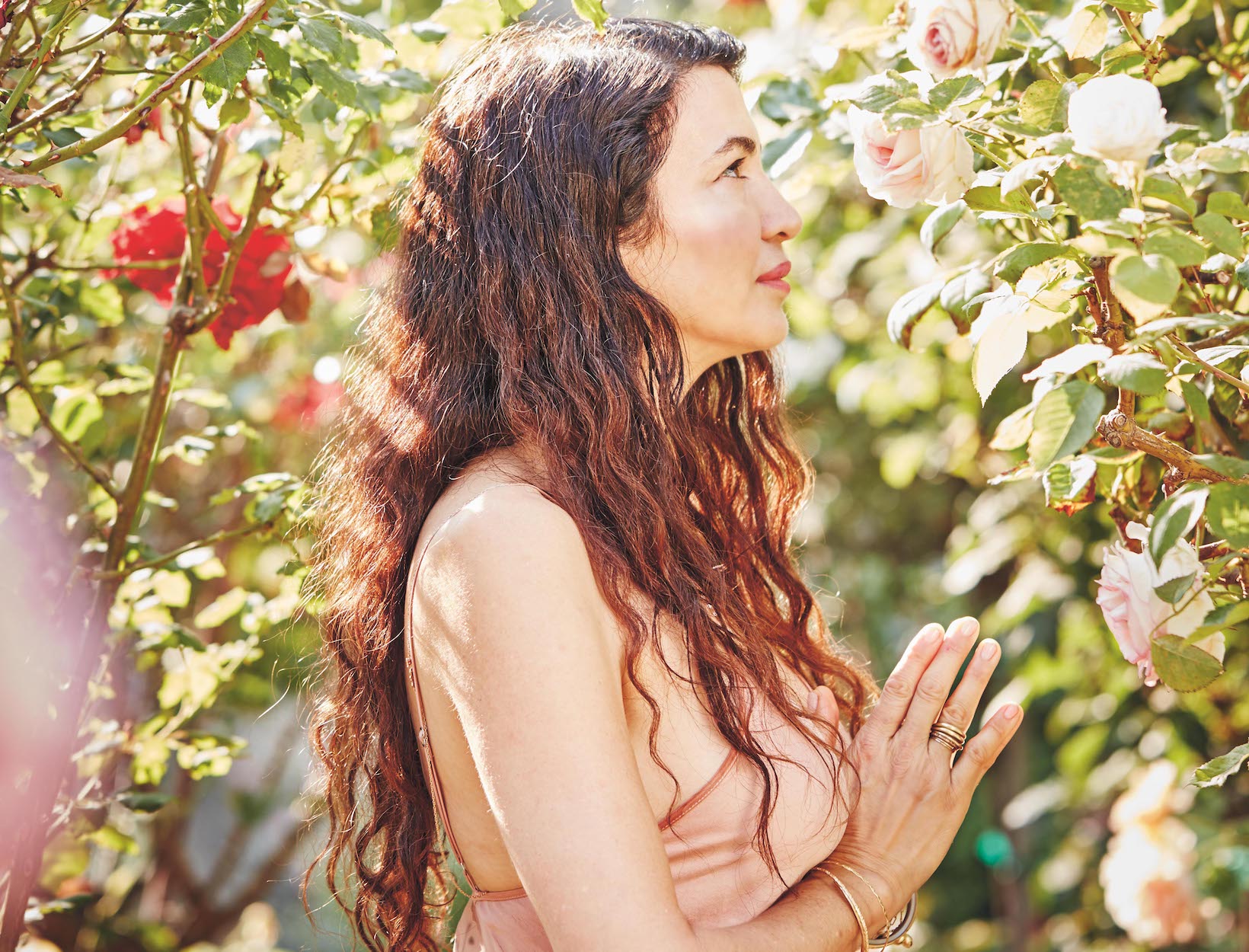 Excerpted from Whole Beauty by Shiva Rose (Artisan Books). Copyright © 2018. Photographs by Ngoc Minh Ngo.
A Rose Latte—and a Really Good Book—from One of Our Favorite People
It's no cosmic fluke that Shiva Rose's last name is also the crucial ingredient behind her line of exquisite nontoxic skin care. "My grandmother instilled a love of roses in me; she always had incredible blooms in her garden," says the beauty and wellness guru/author/blogger/yogi/mom. "That, and growing up in Iran, where roses are woven into the culture, formed my respect and awe for roses." Shiva started her career as an actress, then switched gears dramatically after facing down autoimmune issues, the challenges of motherhood, depression, and divorce. Now she's written a gorgeous book, Whole Beauty, launching exclusively on goop. "Right now, more than ever, I think we're seeking ways to calm our nerves and connect to something greater," she says. "I hope the book inspires people to heal themselves."
Founder of gorgeously clean and nontoxic Shiva Rose skin care and the lifestyle blog the Local Rose, Shiva Rose is an OG gooper and one of the most inspiring beauty/wellness gurus we know. Whole Beauty overflows with soul-nourishing rituals from abhyanga (the Ayurvedic practice of self-massage) and breath-of-fire meditation to glowy-skin DIY face masks and ways to balance your doshas with essential oils. Lush photography is balanced with Shiva's galvanizing writing on how to live a life of intention. "Beautifying ourselves holistically is an integral part of self-care, health, and healing," she says. "When we treat our body with intention, we are honoring not just ourselves but the essence of femininity that has coursed through us since the beginning of time." Shiva's insights on choosing crystals ("You're attracted to certain crystals, so go with your gut, and don't overthink it!"), drawing the most de-stressing bath of all time, and finding your mantra are reason enough for keeping Whole Beauty bedside; we thumb through it whenever we're feeling a bit adrift.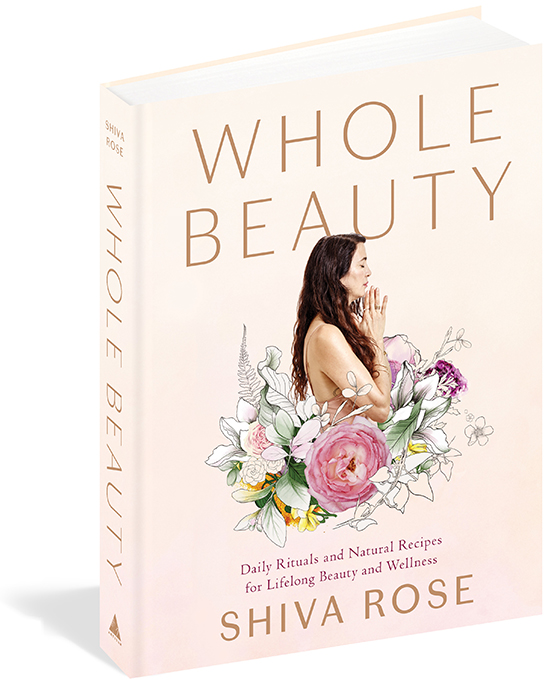 WHOLE BEAUTY
BY SHIVA ROSE
goop, $30


Something of an extension of her website and blog, The Local Rose, the book is brimming with vibrant images of Shiva herself going through meditations and whipping up potions (like the adaptogenic tonic recipe we're completely addicted to, below), Whole Beauty emphasizes the significance of daily rituals. Many of Shiva's include rose. Prized for centuries in cultures across the globe—including Iran, where she was born—the essential oil and extracts of the flower are uniquely and intensely healing.
Rich in antioxidants and minerals, rose has proven antiseptic and inflammation-soothing abilities, hence her rose-infused, beautifully revivifying skin and body line. "I start my day with a Kundalini meditation, then place a few drops of rose oil on my heart chakra to remind myself to be open and loving," says Shiva. "Feminine energy is about love and being able to give and receive that essence. Rose is a gentle and powerful reminder to do so."
Shiva ingests rose, as well as putting it on her hair and skin. She pours a dram of rose water into hot tea and waits for calm to set in, or, for an afternoon treat, she mixes a spoonful of fatty-acid-rich ghee with a few drops of rose water or crushed petals. "I also crush rose petals—organic ones free of pesticides—into homemade chocolates, morning cereal, bathwater," she says. "When I need a little extra courage or heart expansion, I love a stronger rose tincture."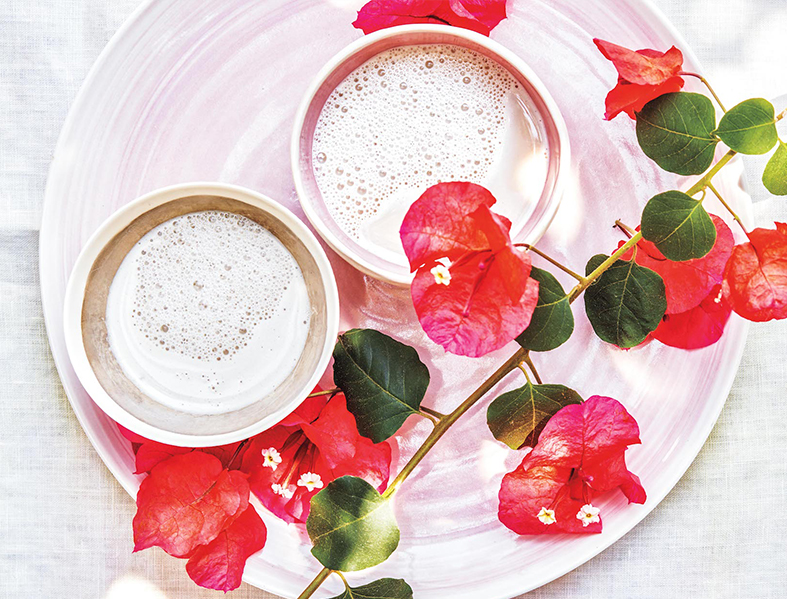 Rose Latte
Shiva's rose latte easily whips up into a frothy, rose-tinged treat that has to be the most beautiful comfort food on earth.