My Morning Routine
A Famous Skinfluencer Gets Her Antioxidant Fix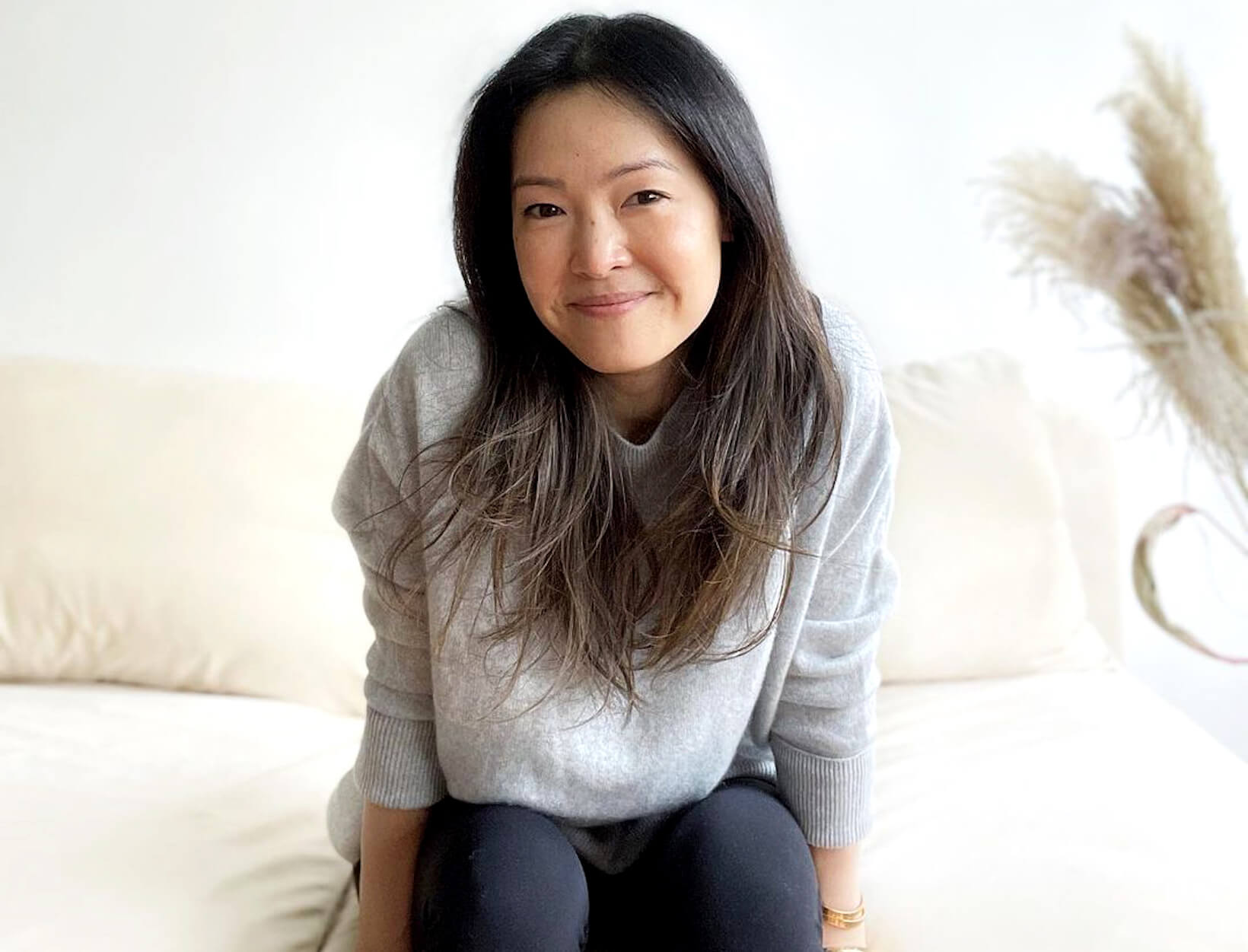 Renée Chow |
founder of Gothamista
Internet-famous as Gothamista, Renée Chow has a zealous following (close to a million on social media) for reporting on what skin care is most beautiful, effective, and—that thing everyone wants to know—"worth it." The New York– and Hong Kong–based Chow created Gothamista in 2015 and is considered an OG skinfluencer; part of the draw is her own luminous, fresh-looking skin.
"My skin routine is the ritual I most enjoy," says Chow, who started in beauty as a buyer and in product development. "It's not something driven by anxiety over fixing a perceived flaw; it's an expression of self-love." Each day is different for Chow. A morning might be devoted to visiting a skin-care lab, an afternoon to filming content on the impact food has on skin. Or she might be traveling to Seoul to do R&D for her own just-launched skin-plumping essence, a collaboration with clean Korean skin-care brand Saro de Rúe. "It nourishes and supports the barrier with highest-grade traditional Chinese medicinal herbs, and the texture feels so indulgent," says Chow, who's proud of the essence's results—it's based in black ginseng extract (a Korean hanbang medicinal herb and antioxidant)—as well as its sustainability. Made with upcycled herbs, it eschews extra packaging and instead has a QR code embossed on the gorgeous glass bottle that you can scan to see the ingredient list.
A dab of essence, even more antioxidants, and the prettiest jasmine hair oil in lieu of actual perfume all factor into Chow's morning. "My job is finding gems in a space that's full of repetition," she says. "I think of myself as a professional treasure hunter, searching for products that people will love."
Renée's morning routine
6 a.m.
My body clock wakes me up. I converted from night owl to morning person when I started practicing standing meditation after waking. It's been transformative both physically and mentally. I relish the quiet and stillness of the morning, and the soft start to my day.
6:30 a.m.
I do a quick phone check for messages that might have come in overnight from different time zones. I rarely respond before 9 a.m. unless it's urgent—and hold off on social media until after caffeine.
6:45 a.m.
Another favorite ritual is my morning bowl of matcha. I've collected some beautiful bowls and accessory pieces through the years, and it truly adds joy to my day. The whisking itself is meditative and entrancing.
7:30 a.m
My morning shower obsession is the Biome bodywash from Josh Rosebrook: It's decadent yet gentle and leaves my skin feeling refreshed.
goop Picks
Citrusy and Lathering

Corpus

Natural Body Wash

goop, $30

SHOP NOW

Fresh Eucalyptus

Nécessaire

The Body Wash

goop, $25

SHOP NOW
7:50 a.m.
I follow that with my essence, pressing it into my skin. Essences and toners hydrate, plump, and nourish; when my skin is well hydrated, it looks healthy, and I find I need less moisturizer or anything else.
goop Picks
To Moisture-Bomb Dry Skin

goop Beauty

GOOGLOW Flower Acids Resurfacing Toner

goop, $45/$40 with subscription

SHOP NOW

To Help Balance Oily Skin

goop Beauty

G.Tox Malachite + AHA Pore Refining Tonic

goop, $75/$68 with subscription

SHOP NOW
8 a.m.
I smooth on moisturizer if I need it, and the last layer is always sunscreen. It's my armor—especially when used with vitamin C. I love the mineral SPF 50 serum from Bloomeffects.
goop Picks
Moisturizer for Winter Skin

Augustinus Bader

The Rich Cream

goop, $280

SHOP NOW

Tinted Vitamin C Serum with SPF 40

ILIA

C Beyond Triple Serum SPF 40

goop, $64

SHOP NOW
8:05 a.m.
8:50 a.m.
Most days I don't wear makeup, but when I do, I touch up with the foundation stick from Westman Atelier, which I use as concealer. Westman's Baby Cheeks blush in Petal is the best subtle flush of color, and ILIA mascara is a longtime favorite.
8:30 a.m.