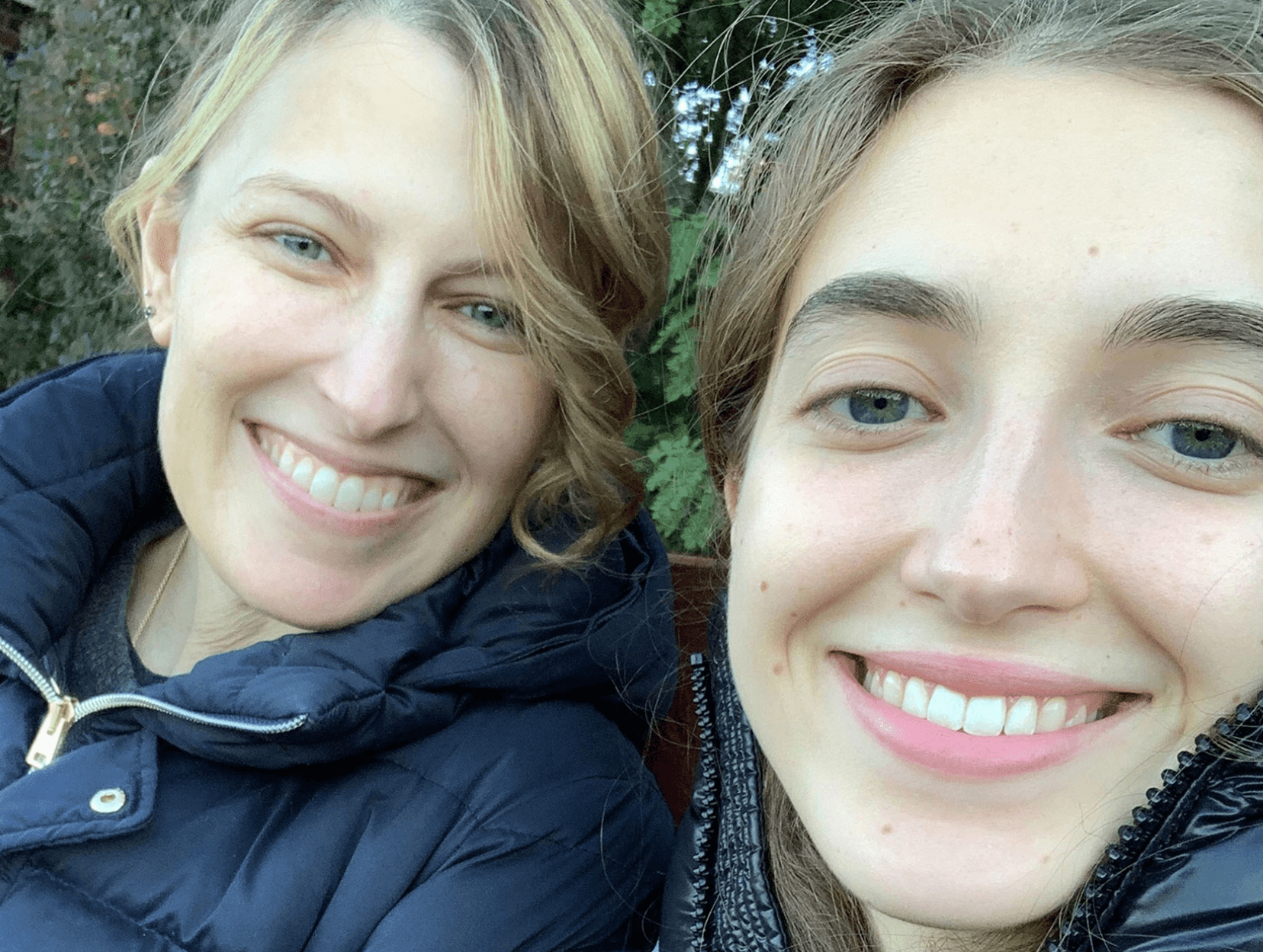 What Will You Look Like in 10 Years? 20? A Top Dermatologist Talks
Sun Damage and More
Looking at the state of your mother's (or grandmother's) skin can give you clues about how you might age, but it's far from a snapshot of the future you, explains top New York dermatologist Amy Wechsler. (Wechsler herself, at fifty, looks remarkably similar in age to her twenty-two-year-old daughter, Zoe, with whom she hosts a hilarious and thought-provoking podcast called Am I Embarrassing You?) "How you take care of your skin—and especially what you expose it to—can leave the future you looking very different," she says. "Lifestyle is incredibly important."
While a healthy diet and great skin care make a huge difference, the biggest lifestyle factors, for Wechsler, are sun and smoking exposure. "They're tied for first place," she says. "If you want great-looking skin as you age, protect your skin from smoke and sun." In second place? "Stress, without a doubt," says Wechsler, who has the unique distinction of being both a dermatologist and psychiatrist.
Habits of People with Great Skin
Wear sunscreen most days and take vitamin D.
Reduce stress and obsess over skin care, not smoking
SMOKING
Wechsler of course sees the effects of lifestyle factors on her patients' skin every day; she also looks closely at twin studies. "We know smoking is horrendous for your skin, but looking at twin studies on it is still always shocking, even for me," she says. "You see identical twins where one was a smoker and the other wasn't, and the smoker looks twenty years older than their own identical twin."
The toxic ingredients in cigarette smoke break down collagen and elastin quickly, Wechsler says: "The toxic ingredients in the smoke cause oxidative stress, and the action of sucking on cigarettes gives people lip lines on top of it all. Nicotine is one of the most addictive substances on earth. If you care about how you look, avoid it entirely."
It's unknown whether vaping is any less problematic for skin. "It hasn't been studied enough," she says. "While vaping involves less smoke, there are all the additives to think about." There also haven't been many studies involving marijuana smoking and skin, but Wechsler is less concerned about that particular lifestyle choice. "No one ever smokes as much pot as they do cigarettes," she says. "And because there's no nicotine, you're not constricting blood vessels, so you're not causing damage that way. "In general, you're talking about one joint versus a pack of cigarettes. The cigarettes are much worse for your skin."
SUN DAMAGE
The effect of sun exposure on skin can be as powerful as that of smoking, according to Wechsler. "People come back from summer in the Hamptons and want to reverse all their sun damage," she says. "I can definitely make a difference in that damage, but I can't erase it. Wearing mineral sunscreen with an SPF between 30 and 50 every day is the easiest way to keep your skin looking beautiful as you age. I prefer mineral sunscreens because they block almost the entire UV spectrum, and they work instantly [chemical sunscreens have to be absorbed into skin, so it's recommended to put them on twenty minutes before sun exposure]. Minerals are inert, so people can't be allergic to them. And mineral sunscreens don't cause breakouts, aren't degraded by the sun, and are often water-resistant."
Wechsler also encourages supplementing with vitamin D. "We know the science," she says. "You can easily ingest an appropriate amount of vitamin D—I've always taken it internally. It's a well-documented, inexpensive molecule, and it works."
Wechsler advises checking the UV index for the day. "If it's zero, a rainy December day in New York, you might be fine without sunscreen, but making it a routine is more the point," she says. If, on the other hand, you're spending the day at the beach, go all out, Wechsler says: "I layer two different sunscreens, reapply every two hours as I'm swimming or sweating, and bring on the umbrellas, sunglasses, hats, and sun-protective clothing."
The ability to tan instead of burn isn't a reason to skip sunscreen, she says: "A tan is your defense against the sun—it's a sign that your skin's overexposed. We damage and repair ourselves all day long, but if you have less new damage to repair, then you repair older, existing damage."
Bolstering your body's own repair mechanisms can be done at home or in the office, but no measure outperforms prevention, Wechsler says. "To address collagen loss, we have botulinum toxin and fillers, and to stimulate more collagen growth, we have lasers, prescription retinoids, and chemical peels," she says.
At-home peels, moisturizers, and antioxidant treatments help, too, she says. "The only caveat is to go slowly with peels and exfoliants," she says. "I see patients who overdo it and disrupt their skin's protective barrier."
Peel

goop Beauty

GOOPGLOW 15% Glycolic Acid Overnight Glow Peel

goop, $125/$112 with subscription

SHOP NOW

Moisturizer

Antioxidant Serum
STRESS
In terms of premature aging of the skin, Wechsler puts stress as the second most important factor on the list. "Overproduction of cortisol and sleep deprivation have both been shown to break down collagen," she says. "And intuitively, we know people who are depressed or not sleeping tend to look older—it's definitely worth addressing."
Most of all, don't get discouraged, she says: "It's never too late to give your skin a break—stop smoking, start wearing sunscreen, de-stress—so it can start repairing. Our bodies are designed to heal, and they will do it if we give them the chance."