The Secret to Radhi Devlukia-Shetty's Incredible Skin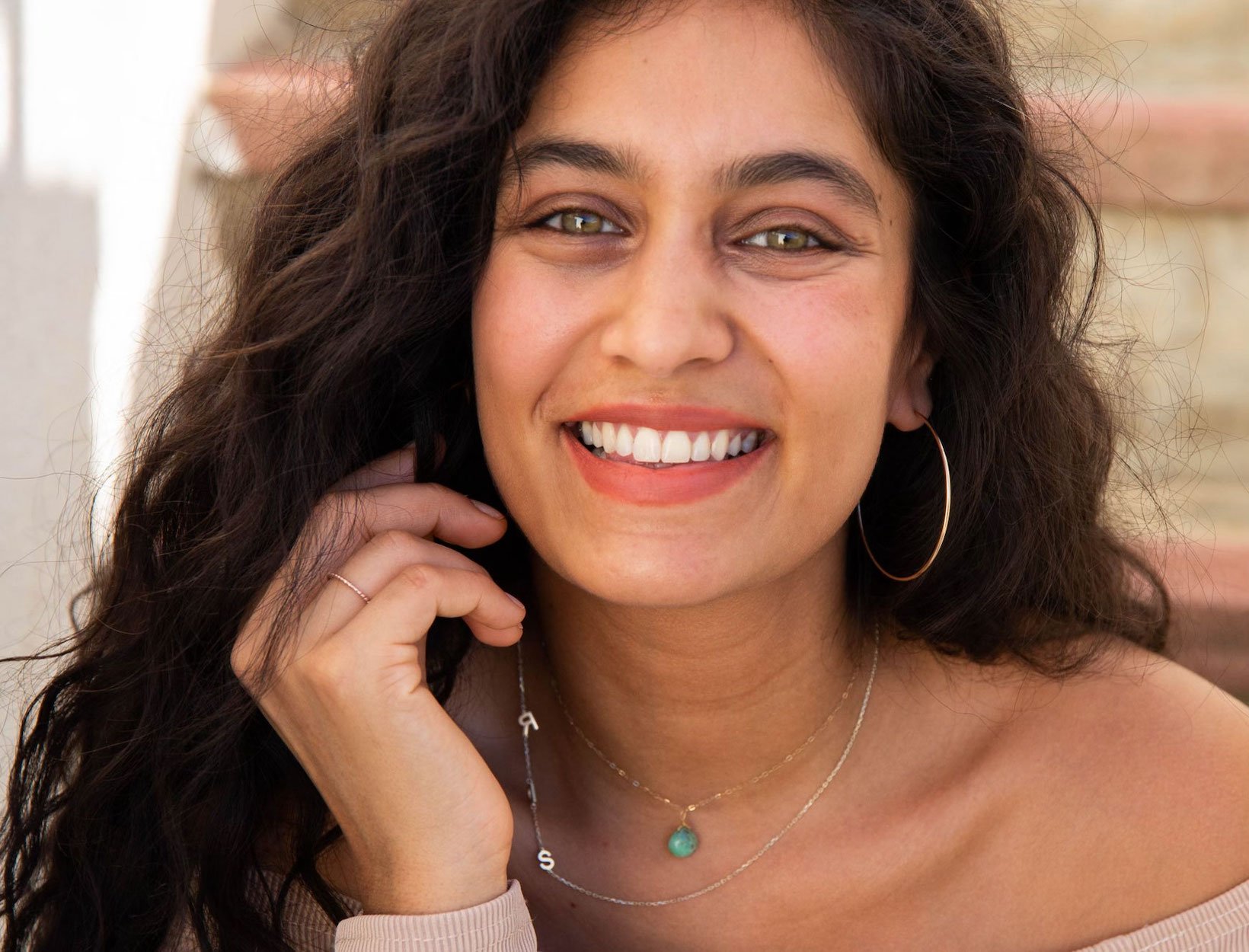 She doesn't claim to be a spiritual leader, a clean beauty expert, or a chef, but Radhi Devlukia-Shetty's advice—on life, love, skin care, and plant-based cooking—is truly next-level. The soon-to-be author (a cookbook with vegan recipes is coming early next year), YouTuber, Instagrammer, and cofounder of adaptogenic tea brand Juni Tea credits her impulse to share her tips, tricks, and recipes to a spiritual teacher, Radhanath Swami. "He always says that knowledge or skills are worthless unless they are shared, and so this is just my little way of sharing what I'm learning," Devlukia-Shetty says.
Dedicated to the practice of Ayurveda (she holds an Ayurvedic Health Counsellor degree from California College of Ayurveda), she's created some incredible vegan recipes (find them on radhidevlukia.co). Her husband, Jay Shetty, says her approach to plant-based food and health changed his life. She insists on clean ingredients, whether she's cooking or shopping for skin care. "If it can't go inside you, it shouldn't go on you," she says. Her favorites for skin deliver moisture along with major glow.