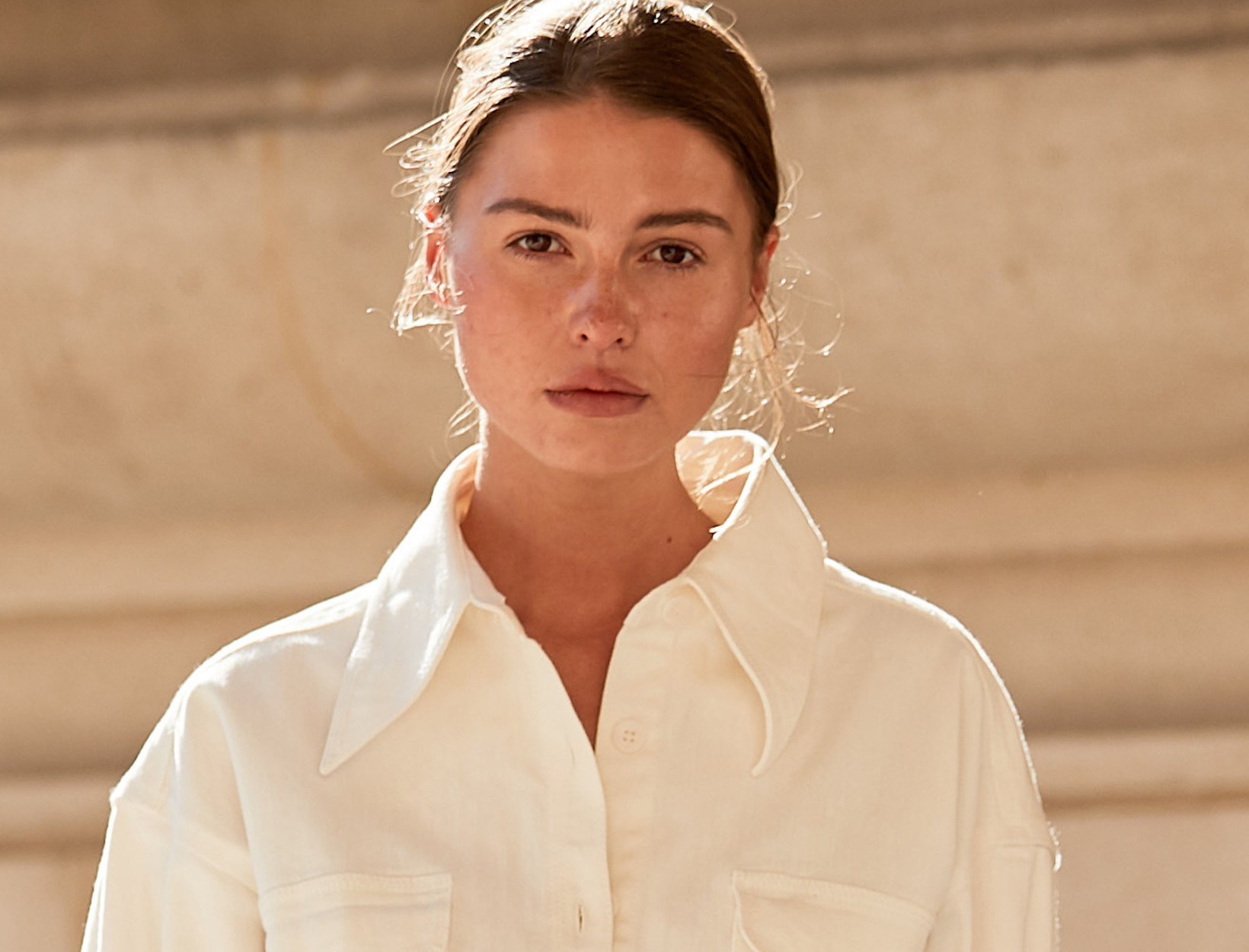 3 Glowy-Skin Secrets for Fall
If much of the delight in fall dressing involves texture—chunky cable knits, creamy cashmere pullovers, soft velvet maxidresses—the same holds true for skin care this time of year. Lavish, nourishing oils and thick, restorative balms leave our skin looking glowy and fresh and, not-unimportantly, feeling smooth, plumped, and supple. There are beautiful options for both face and body, spiked with ingredients like plum-seed oil, roses, and amla berry. Smoothing them on not only makes your skin gleam with health; it feels really good, too.
1. MULTIPURPOSE
There's only one ingredient in this luxe, multipurpose moisturizer: plum-seed oil. It's quick-absorbing and practically weightless but nourishes and moisturizes like crazy with antioxidants, omega fatty acids, and polyphenols. The oil works brilliantly for face, hair, and body.
Le Prunier Plum Beauty Oil
goop, $72
2. BODY
This gorgeously scented body oil combines the extracts of four different types of roses with moisturizing oils like tamanu, andiroba, moringa, and borage seed to hydrate and soothe skin. It sinks in on contact, leaving behind smooth, silky skin and a subtle, spectacular scent.
Chantecaille Rose de Mai Body Oil
goop, $95
3. FACE AND BODY (AND EVERYWHERE IN BETWEEN)
This incredible balm is one of the more magical moisturizers we've ever used. It's amazing used all over the face but also for dry spots anywhere—on hair, lips,
etc.—simply warm it between your palms and smooth on. Made with rejuvenating ingredients like amla berry (found in India and a source of vitamin C), tangerine oil, geranium and lavender essential oils, and evening primrose, it's deeply hydrating and melts right into skin, leaving you with a dewy glow.
8 Faces Boundless Solid Oil
goop, $88