15 Moisturizing Miracles for Dry Skin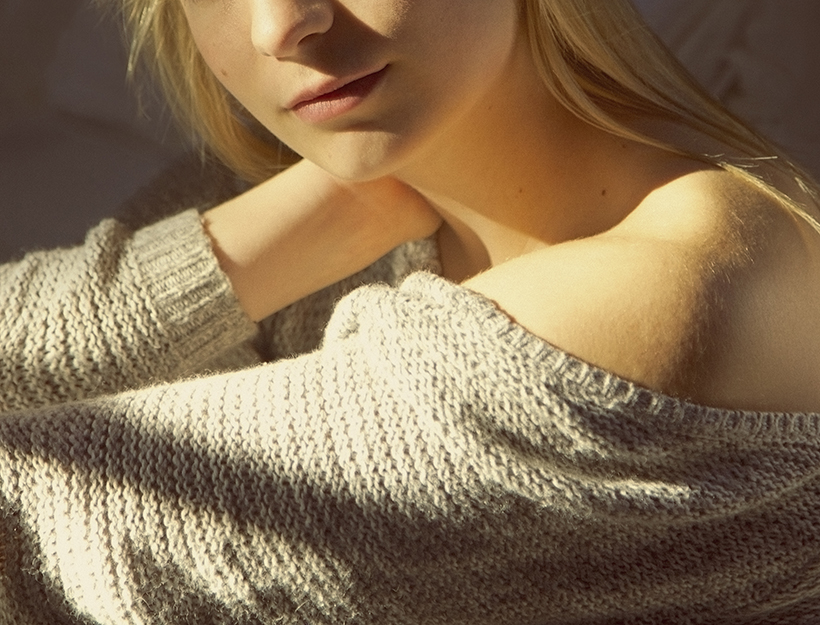 Even when it isn't dead-of-winter-freezing or desert-level dry, we all invariably want our skin to be just a little softer, more supple, plumped with moisture. Creating a routine that builds in hydration is the way to sidestep the irksome cycle of trying to treat persistent dry spots as they arise. Instead, keep your skin fully hydrated and healthy with a daily routine, so it feels soft, plump, and smooth all winter long.
This involves more than just face moisturizer. Laundry detergent can make an enormous difference; go clean, and know that it can sometimes take several washes to get clothing and sheets free of the chemicals present in the powerful fragrances, sulfates, and optical brighteners found in some conventional detergents.
Water counterintuitively dries out your skin, particularly hot water, which is why dermatologists always recommend tepid showers and baths (wildly unappealing, especially in winter); they also advise shorter, less-frequent ones. The way to at least partially counteract the drying effects of blissfully warm showers and baths is to get oils and moisturizers onto your skin while you're still in them.
Bath oils and bath salts make an enormous difference in the bath—as long as they're clean. Some conventional bath oils are made with detergents or sulfates in order to get the oil to foam and bubble, as well as disperse evenly in the water. Rule of thumb: If your oil foams and bubbles, it's not only unmoisturizing; it's probably actively drying you out. Clean oils do the opposite, actively moisturizing the skin. Pour a small amount into bathwater; it will stick together in spots across the surface of the water. When you're in the bath, smooth that warm oil onto your skin, especially the spots that tend to be driest. It'll stay on your skin, even after you emerge, sealing in water and leaving your skin incredibly soft. The best bath oil for you depends on what scents you love. Jasmine is exceptionally moisturizing; French Girl blends its with coconut, argan, and rose hip oil, so it leaves skin hydrated, not to mention smelling incredible. The chamomile-infused, stunningly bottled UMA Pure Calm oil is a seriously rejuvenating, gorgeous-smelling treatment. Tammy Fender's Bulgarian Lavender Oil is both calming and uplifting all at once—we especially love it in a bath before bed.
Moisturizing Bath Oils

UMA Pure Calm

goop, $85

This velvety, balanced blend of chamomile, evening primrose, lavender, jasmine, sandalwood, and geranium is at once simple and luxurious. Massage it into your pulse points—end-of-day foot massage, anyone?—or add a few drops to your tub.

French Girl Lumière Body Oil – Jasmin

goop, $65

Smooth a few drops over your limbs after a shower or bath and feel deeply, sexily French Girl all day: Pure organic coconut, argan, rose-hip-seed, and sesame oils are infused with ayurvedic botanical absolutes, resins, and essential oils to treat the skin and create a gorgeous scent. We also use it on the wrists and behind the ears as a subtle perfume and as a supremely indulgent (and skin-revivifying) bath oil.

Salts are a less-slippery way to make a bath significantly more moisturizing. goop Beauty's "The Martini" Emotional Detox Bath Soak with Himalayan pink salt and chia seed oil is a soothing miracle after a stressful day. Naturopathica's pale-pink Sweet Birch Magnesium Flakes work wonders on sore muscles—they have to be tried to be believed.

Skin-Softening Bath Salts

goop Beauty "The Martini" Emotional Detox Bath Soak

goop, $35

This ultrasoothing bath soak with Himalayan pink salt and chia seed oil helps take the edge off during turbulent times or after a crazy day. Sprinkled in a steamy bath, essential oils of wild-crafted frankincense, myrrh, Australian sandalwood, and vetiver mixed with powerful botanicals, salts, and minerals help relax the neck and shoulders (where stress tends to build up) for an uplifting and centering experience. Meditate, chant, read, listen to music—any soothing activity will do. There are three cups of bath soak in every bag—which means three amazing baths, all for you.

In the shower, harsh scrubs can be both seriously drying and irritating—it's typically best to cut back in winter. The exception: Ultrahydrating, gentle scrubs get rid of dead skin cells without stripping and layer rich oils onto the skin while you're still in the shower. The grapefruit-and-peppermint-scented G.Tox 5 Salt Detox Body Scrub is amazing in this regard—it leaves you softly exfoliated and intensely moisturized, and the oils are so rich that they really stick to your skin, not the shower. Made with sugar, salt, and vanilla, the scrub from C & The Moon leaves us smelling subtly of something sweet and comforting. The Body Exfoliator from Nécessaire comes in a sleek, minimalist unisex tube and works into a beautiful foaming lather with bamboo charcoal and glycolic, lactic, and salicylic acids.

Hydrating Body Scrubs

goop Beauty G.Tox 5 Salt Detox Body Scrub

goop, $40

Smooth, exfoliate, soften, and hydrate your skin with the detoxifying power of five mineral-rich salts (Himalayan pink salt, Dead Sea salt, Celtic sea salt, New Zealand solar salt, and Epsom salt) and three ultramoisturizing oils (cold-pressed moringa, pure unfiltered rose hip, and organic extra virgin olive oils). Breathe in the holistic blend of essential oils—helichrysum, rosemary, grapefruit, and peppermint—as you sweep away dead skin cells, soften, and lock in moisture, leaving behind a velvety-smooth feel and a subtle, beautiful scent.

C & The Moon Malibu Made Body Scrub

goop, $64

For an incredibly skin-softening shower, this luscious body scrub is made with brown sugar to gently exfoliate skin. The sugar is combined with three rich, certified-organic oils (coconut, sweet almond, and jojoba, so the scrub is also intensely moisturizing), along with food-grade vanilla, which smells particularly fantastic. You'll emerge from the shower super hydrated—most of us don't even need to put on moisturizer afterward—faintly scented, and gleamy-limbed.

Nécessaire The Body Exfoliator

goop, $30

This foaming body scrub smooths and softens skin with glycolic, lactic, and salicylic acids, as well as pumice and bamboo charcoal. We love the plant-derived surfactants, the botanical scents (eucalyptus, sandalwood, or fragrance-free), and of course the sleek, minimalist packaging that looks amazing in any shower.

Once out of the bath or shower, the choice between oils, creams, or lotions is totally personal. If your skin is terribly dry, layering an oil on first is your best bet. We love the soothing ones from de Mamiel and Sangre de Fruta, and the G.Day Black Pepper + Rose Hip Energy Body Oil and Anti-Aging Body Oil from UMA.

Silkifying Body Oils

Sangre de Fruta Milles Fleurs Body Serum

goop, $118

This silky body oil smells, truly, of a thousand flowers (lavender, rose, neroli, and geranium among many other gorgeous botanicals), and it melts in almost like a dry oil, leaving skin petal-soft and instantly gleamy. It's lightweight—much lighter than a typical body oil—and contains a concentrated blend of aloe vera and frankincense to soothe and moisturize deeply. It works beautifully as a massage oil, a hydrating body cleanser in the shower, and a hair treatment to smooth frizz and add shine.

goop Beauty G.Day Black Pepper + Rose Hip Energy Body Oil

goop, $60

A blend of some of the world's most luxurious, exquisite oils, this is astonishingly light on skin. Organic Indian black pepper oil, Bulgarian rose hip oil, and Korean red ginseng oil glide beautifully over skin and sink in instantly, leaving it smooth and deeply moisturized. With the aromatic power of Japanese shiso leaf, fresh ginger, and pink peppercorn berries, this oil leaves the skin feeling invigorated, the senses awakened, and the body supple and soft.

de Mamiel Revitalising Body Serum

goop, $110

A miracle blend of oils—including sea buckthorn, prickly pear, and baobab enrich this slightly shimmery oil-serum (it imparts a pretty sheen on legs, shoulders, or collarbones—especially good before going out). Scented with a stunning mix of citrus, floral, and woody essential oils, it moisturizes like crazy, leaving skin nourished and beautifully supple.

UMA Absolute Anti-Aging Body Oil

goop, $90

A daily skin elixir inspired by the ritual baths of Indian royalty, this soothing, hydrating body oil mixes pomegranate, moringa, and grape-seed oils with sandalwood, rose, and neroli. The lightweight, glow-inducing miracle worker soothes more than just your skin: It smells incredible and works as a gentle but powerful aromatherapy treatment, invigorating body and spirit. Use right out of the shower, when your skin is most absorbent.

Creams have a beautifully comforting texture, and goop Beauty's rich, skin-silkening one with caviar lime, jojoba, mulberry leaf, and three ultranourishing butters has to be one of the most luxurious beauty products of all time, in any category. Body lotions, on the other hand, sink in the quickest; depending on your skin, they can be best in the morning, when you're in a hurry to get dressed. We love the faintly sandalwood-cedar-and-bergamot-scented one from Sangre de Fruta. Balms are generally incredible for persistent problem areas like shins or elbows (you can also apply some balm to your feet, put on cotton socks, and leave on overnight for a sort of effort-free pedicure). The balm from KORA Organics is incredibly easy to use and leaves a glorious, healthy sheen on skin along with serious moisture.

Rich Body Creams

goop Beauty GOOPGENES Nourishing Repair Body Butter

goop, $55/$50 with subscription

This rich, luxurious body cream is high-performance skin care and a beautiful ritual for your body all in one. The cream melts in to repair dry skin, leaving it more moisturized for seventy-two hours, so it looks and feels silky-soft, smooth, firm, and toned.* Made with three ultranourishing butters (bacuri, cupuaçu, and shea) and enriched with clinically tested nutrient-rich botanical extracts (caviar lime, jojoba, and mulberry leaf), this is a one-step ultrahydrating miracle for beautiful, healthy-looking skin from head to toe—and the subtle, citrusy scent is just so good. The results rival that of a high-tech face cream: After four weeks of use, 96 percent of test subjects agreed that their skin showed significant improvement in the appearance of tone and skin felt dramatically more silky-smooth to the touch; 93 percent agreed their skin felt significantly more elastic, nourished, replenished, supple, and smooth, with a noticeably healthier sheen; 90 percent agreed the look of skin crepiness was minimized significantly; and 87 percent agreed that their skin felt and looked visibly more firm, lifted, and refined.* And of course, after just one use: 100 percent experienced significant improvement in hydration.*

Sangre de Fruta Garden of Earthly Delights Hand and Body Lotion

goop, $93

Handcrafted in small batches on an island off the west coast of Canada, this ultramoisturizing botanical body cream is made with nourishing sea buckthorn, silkifying olive and jojoba oils, and soothing calendula and horsetail, so it melts right into skin, leaving it soft, supple, totally hydrated, and smelling subtly of sandalwood, cedar, and bergamot.

KORA Organics Noni Glow Body Balm

goop, $34

This brilliant stick is fantastic for travel or the makeup bag, but it is also just a new, less-messy way to moisturize. The solid balm glides across skin and melts into a super rich body oil—you can massage it in further or leave it as is. And it smells absolutely beautiful. Coconut and cupuaçu butter combine with the Australian superfood noni, a source of antioxidants, potassium, and vitamin B.
*Based on an eight-week third-party consumer-perception and clinical study conducted on thirty-three women ages thirty-five to sixty-five.