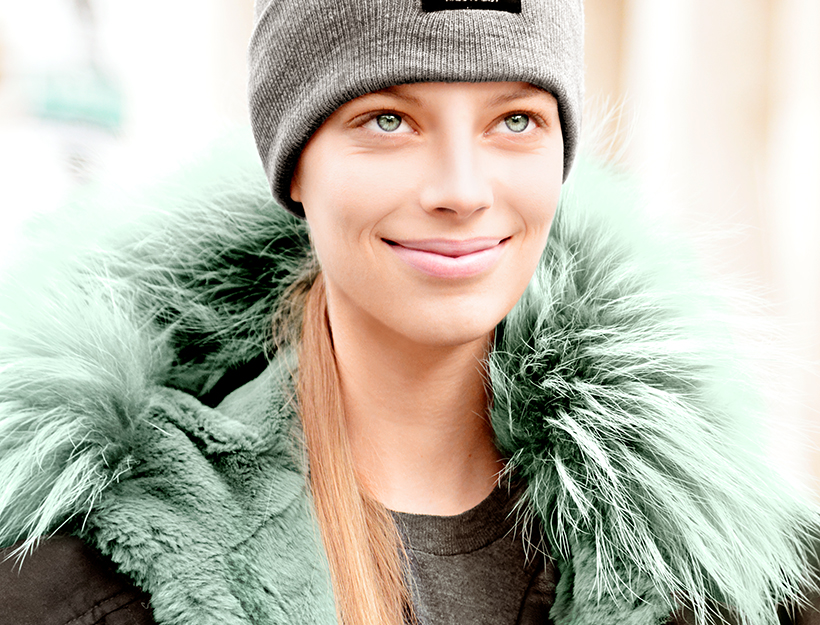 9 Best (Clean) Winter Skin Essentials
It's to be expected—not a source of panic—that skin freaks out over weather changes. A measured approach is typically the best way to minimize skin's negative reactions to seasonal transitions: gradually ramp up the amount of moisture you give your skin, both in terms of the moisture content of the formulas you use and the frequency with which you apply them. The infusion of rich, cushy hydration that you get with winter-strength skin treatments is something to take pleasure in—it's such a luxury—and going slowly, building in extra moisture at every step in your routine, is more effective than simply slapping on the heaviest cream you can find.
Your skin is decidedly more vulnerable to all sorts of damage when the air outside is cold and dry, as winter tends to be in most parts of the country. When it's dry, the lipid barrier that protects your skin is more easily compromised. That barrier being compromised can cause itchiness and peeling, plus wrinkles and roughness are more decidedly noticeable without moisture to plump up skin.
Conventional dry-skin moisturizers often use petroleum to support the lipid barrier (which is why conventional-moisturizer ingredient lists can look very similar, from the cheapest cream to the most expensive). Even those that don't use petroleum often add everything from propylene glycol (the chemical equivalent of antifreeze) and silicones for texture, to fragrance, even in "unscented" versions made with masking fragrances that are every bit as irritating as perfumey-smelling ones.
Clean, nontoxic formulas rely on non-petroleum emollients like shea and coconut butters, botanical waxes like rose, and hydrating oils of all ilks, from sunflower or pumpkinseed oils to olive, jojoba, and avocado. Essential oils within a given formula may cause issues if you're allergic, so always on look at the full ingredient list before you buy.
The other thing to keep in mind is the importance of applying more often: Drench your skin in whatever form of moisture you prefer, whenever you think of it. Pat oil or cream on over makeup; keep some in your desk drawer or makeup bag. Layer an oil under a cream, increase your 10-minutes-with-a-face-mask to two or three times a week, and use a humidifier in your bedroom (an easy cheat if you don't have one is to just fill a bowl with water and leave it out in your room overnight—not as effective as a humidifier but definitely better than nothing). All of this should feel good, with the side-effect of making you look good as well. Healthy skin is smooth, glowy, and plumped full of moisture, so you won't need so much makeup. (Definitely don't forget SPF, however: Sun damage still occurs in winter—sometimes even worse!—as this Ask Jean explains.)
Super-Healing
Ultra-Hydrating
Emollient Cleansers
Deeply Nourishing
Most Moisturizing Mask
Super-Balms