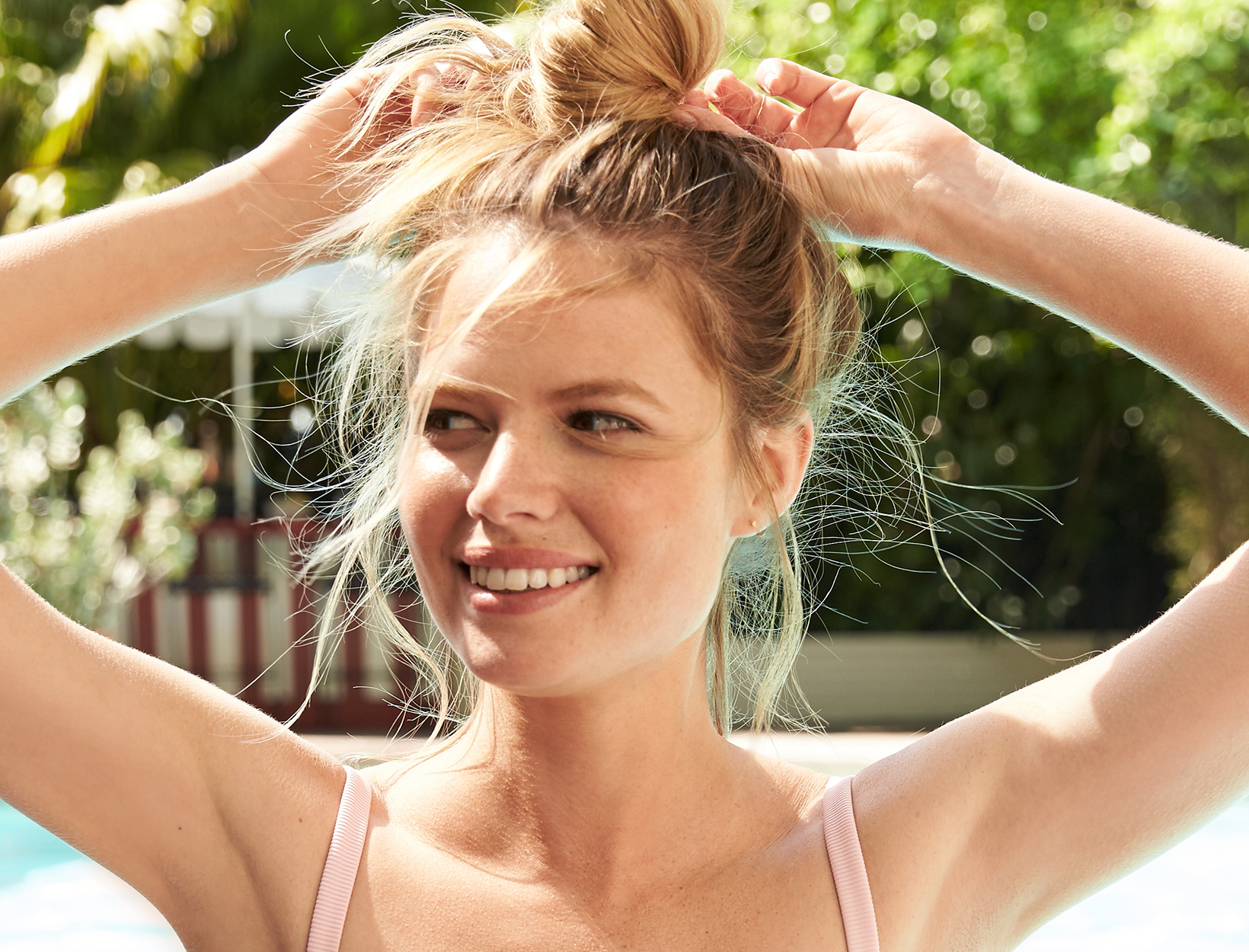 10 Radical Breakout Solutions
It makes some odd sort of intuitive sense that toxic ingredients might kill acne better than non-toxic ones—but nothing could be further from the truth. As anyone who's ever treated their breakouts with harsh topical chemicals will admit, the scorched-earth approach doesn't actually work. In fact, nothing "works" terribly well once a breakout has actually appeared; the best you can do is a cortisone injection, which generally gets rid of all traces of a breakout after two days; drying and healing with clays or essential oils takes three; blasting with intense chemical spot treatments can take three or four at least, and the latter are all but guaranteed to make the problem worse.
The best way to get rid of breakouts is not to get them in the first place—and the only way to do that is through a diligent, consistent routine that uses gentle, healing ingredients as opposed to irritating chemicals. Irritation is one of the primary causes of acne; it puts the already combustible combination of bacteria and oil on skin into overdrive.
Even with proven acne-fighters, like salicylic acid or the controversial (in terms of clean) benzoyl peroxide, it's the milder concentrations applied all over the face every day, rather than the high-percentage spot treatments, that truly clear skin—the irritation the higher concentrations create inflames the skin and can worsen the breakout, and cause more to develop.
Soothing and calming regimens, by contrast, are far more effective at clearing skin, from the aforementioned cortisone injections, or the blue-light treatments you get in a dermatologist's office to inflammation-tamping clays, acids (one of the reasons salicylic acid is so good for treating acne is it manages to be anti-inflammatory, antibacterial, and exfoliating all at once) and even oils.
A super-reactive-skin sufferer from an early age, May Lindstrom designed every product in her eponymous clean skincare line to calm inflammation. "I lean heavily towards the spectrum of more nourishing care, with a focus on feeding and restoring your skin's own natural health and vibrancy with the least amount of product dependence," she says. "The natural balance of our skin barrier often gets compromised by treatments like retinol, acids, and peels—sometimes that results in unexpected breakouts, extreme sensitivity or dehydration/dryness that then becomes chronic and very difficult to address."
Lindstrom's The Problem Solver Correcting Masque, made with activated bamboo charcoal, fresh-on-contact vitamin C, and potent warming spices,is designed to stimulate our internal healing responses, to treat and prevent inflammation, irritation and breakouts, as well as spots and hyperpigmentation.
"Skin heals best when we let the body take the lead," says Tammy Fender, whose Clarifying Dermagel is made with antibiotic thyme and anti-inflammatory myrrh to speed up healing. "That means not rushing the healing process, or being overly aggressive. When treating acne, we tend to panic, using toner containing isopropyl alcohol, for example, or harsh astringent soap, stripping away the skin's protective barrier, which can actually lead to further breakouts, or inflammation, increasing the time it takes for the skin to heal. Instead, we want to strengthen the barrier to keep acne-causing and toxins out, while purifying and decongesting the pores."
Beyond gentle-powerful topicals, a slow-beauty approach in general can make a serious difference, Fender says: "Stress can be a major factor in triggering breakouts, so I work with clients on bringing peacefulness into the daily rhythm. Diet, as we know, also has a big effect, especially where processed foods and sugars are concerned." So a soothing bath before bed or a delicious plant-based bowl isn't the worst idea, either.