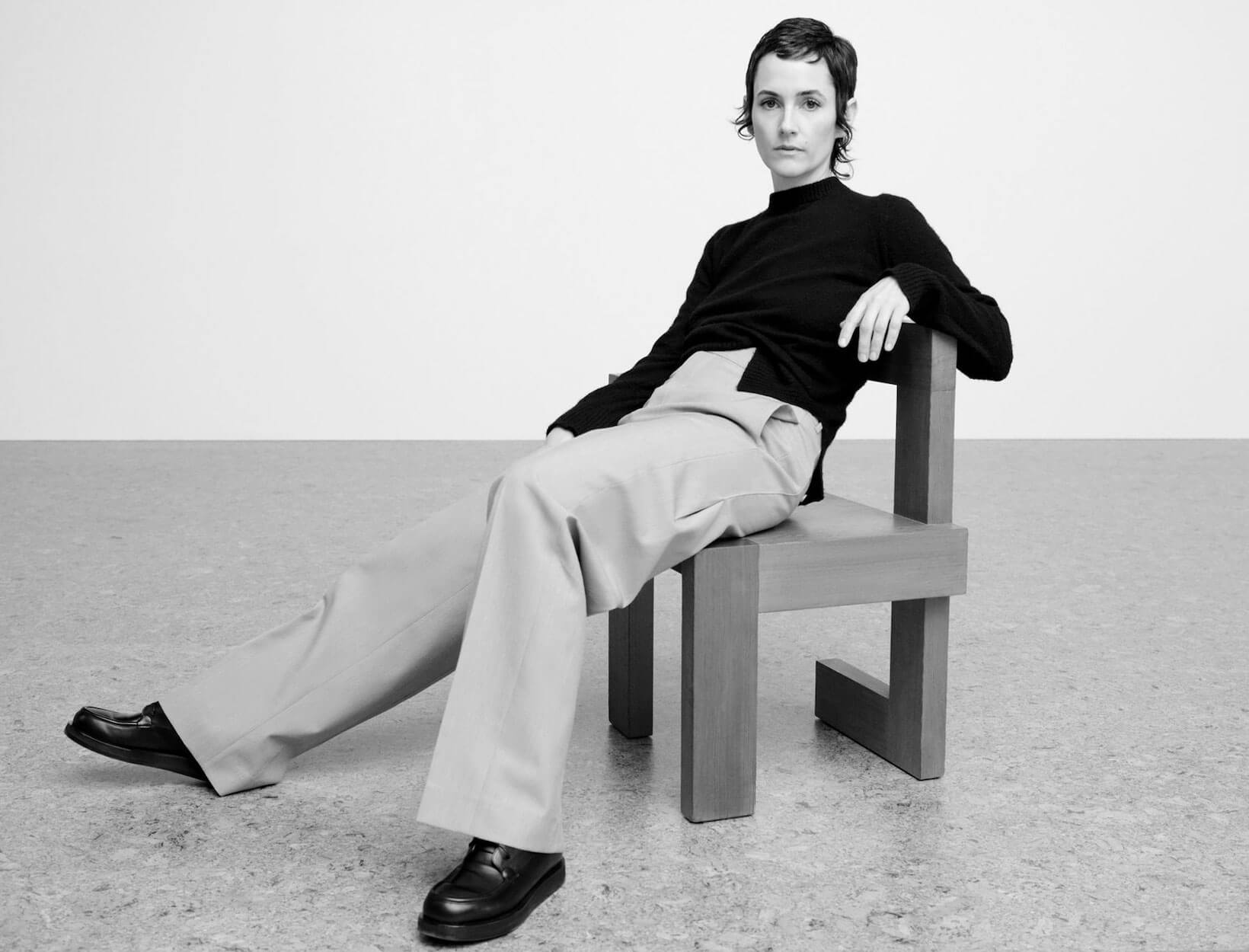 The goop Wish List: Karla Welch
One of the world's best-known stylists, Karla Welch is famous for dressing celebrities on the red carpet, dressing the world through her brand x karla, and styling advertising for Prada and editorials for Vogue. Alongside her larger tech company Wishi, she founded the Period Company in 2020, making environmentally friendly, accessible period underwear. (Her super comfy, beautifully made reusable cotton period panties cost about $12 a pair.) Her own style—perfect vintage Levi's, tendril-y pixie cut, impossibly fresh skin—always stops us in our tracks.
The goop Questionnaire
Your fashion uniform or foolproof outfit?
Black Celine suit—either full suit or with vintage Levi's. And always one of my x karla tees.
Go-to weeknight recipe?
Does Postmates count? I'm newly obsessed with Leanne Citrone's vegan kale salad, and then probably a little side of grilled salmon.
Drink of choice?
Chilled white.
goop pick
Proudest moment?
Lots! But switching gears and creating Period is truly me living with purpose. We can end period poverty sustainably. Waste-free periods always!
Favorite hotel?
Hotel Locarno in Rome.
First job?
Paper route! Twelve blocks.
*$25 from the sale of each candle is donated to the ACLU Foundation's Reproductive Freedom Project. Donations will be made on each candle sold until the candle sells out or July 1, 2023, whichever occurs first, and are not deductible to purchasers.