Supersize It: Hair and Skin Essentials That Just Got Bigger
Written by: Brianna Peters
|
Published on: March 29, 2022
|
Updated on: March 29, 2022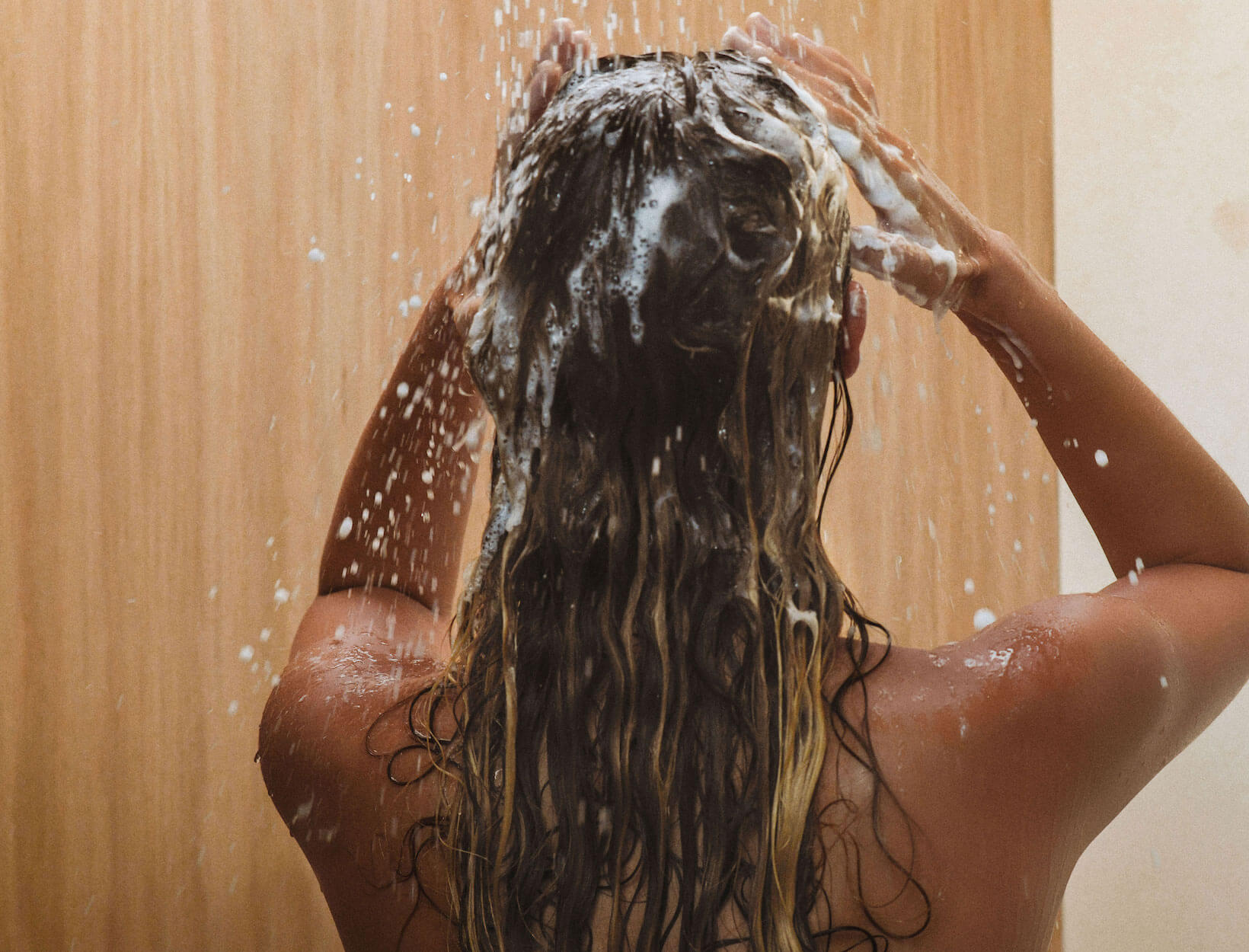 Photo courtesy of Crown Affair
Why is a giant-size beauty item better? Because you'll never (well, never-ish) run out. Because the less packaging you use (one in place of two, or even three, jars, for example) and the less shipping and reshipping you do, the more of a chance the planet has. Because when you really love something (hello, Vintner's Daughter serum), you're going to love a Texas-size version of it even more. And—in the case of an enormous shampoo or conditioner—because it edges your humble shower a little closer to your favorite salon.
THE GIANTS
These brands took their full-size favorites and really supersized them—much to our delight.
The Cult Serum, Now Almost Twice as Big

This infusion of 22 active organic botanicals mixed with powerful essential oils started as a secret whispered among makeup artists and grew into one of the most famous products in beauty. Phytonutrients and minerals help balance skin; phytoceramides, nourishing fatty acids, and antioxidants stimulate and brighten dull complexions; and the results, for every type of skin, from breakout-prone to super dry, are legendary. We'd bathe in it if we could—but this 50-milliliter bottle is a great start.
Our Favorite Shampoo and Conditioner—
Jumbo Version

The best, ultramoisturizing shampoo and conditioner—they work on all hair textures and are made with frizz-smoothing plant oils responsibly sourced from the Amazon to leave hair beyond shiny and silky—now come in enormous pump bottles with nearly twice the amount as the full size.
The Exquisitely Scented Bath Oil
(That's Now Huge)

We could not be happier that they made this ultraluxe, super concentrated bath oil even bigger. The scent reminds us of the fanciest French colognes, and your skin drinks up the essential oils—lavender, Siberian fir needle, verbena, eucalyptus, lemon, lime, geranium, and rosemary—leaving body and mind de-stressed and skin hydrated. A little goes an incredibly long way: Each bottle contains enough for 50 nourishing, supremely relaxing baths.
The Life-Changing Conditioner—
in an Extra-Large, Limited-Edition Bottle

Always run out of conditioner first? This gorgeous, perfect-for-everyday, tsubaki seed oil–infused conditioner towers over the brand's shampoo bottle and deeply moisturizes for a weightless and silky-soft finish, with a shine and bounce that just won't quit.
More, More, More Garden of Earthly
Delights Body Wash

A gentle, lathering body wash that moisturizes, softens, and smells subtly of cedar, sandalwood, and bergamot. The chic pump bottles are already pretty gigantic, but these pouches actually contain enough for two full refills.
The Richest Hair Mask in a Newly Towering Tube

This luxuriously thick mask nurtures and restores hair, leaving it shiny, bouncy, and healthy. The gigantic tube is not just a permanent addition to the line; it also costs the same as the original, smaller-size one. Packed with moisturizing shea butter and monoi oil, it deeply conditions hair, while the flaxseed and tamanu strengthen and protect. Apply a quarter-size amount from your midlengths to ends and leave it on for 5 to 10 minutes for incredible shine and softness.
BORN THAT WAY—BUT HUGE NONETHELESS
These bestsellers are favorites for many reasons, but one is their already-large full sizes.
The Mighty Makeup-Removing Essence

This micellar-water-meets-essence sweeps away dirt and light makeup, leaving powerful botanicals behind to work on skin. It clarifies skin as it cleanses and tones—making it the ultimate multitasking product—and looks gorgeous in its towering column of a bottle.
The Much-Obsessed-Over Creamy Cleanser

Shake this incredible biphase cleansing oil to activate the skin-loving nutrients. Made with silver ear mushroom (a natural form of hyaluronic acid), nourishing apple seed oil, purifying sunflower seed oil, and antioxidant-rich babassu oil, the two powerful formulas combine into a creamy milk that melts away dirt and impurities while moisturizing for the softest, supplest skin.
The Shiny-Hair Two-Step

This fortifying combination is a godsend for anyone with dry or dull-looking hair. The silky, foaming botanical shampoo thoroughly cleanses, while the luxurious conditioning cream detangles and smooths with an ultrahydrating blend of botanicals. Plus, the enormous, sleekly minimalist pump bottles look amazing in the shower.
ANOTHER WAY TO AVOID RUNNING OUT
(AND SAVE MONEY)?
Subscriptions
Subscribe to your favorite products and you'll never run out—and pretty much every goop bestseller is available for subscription at a discounted price!