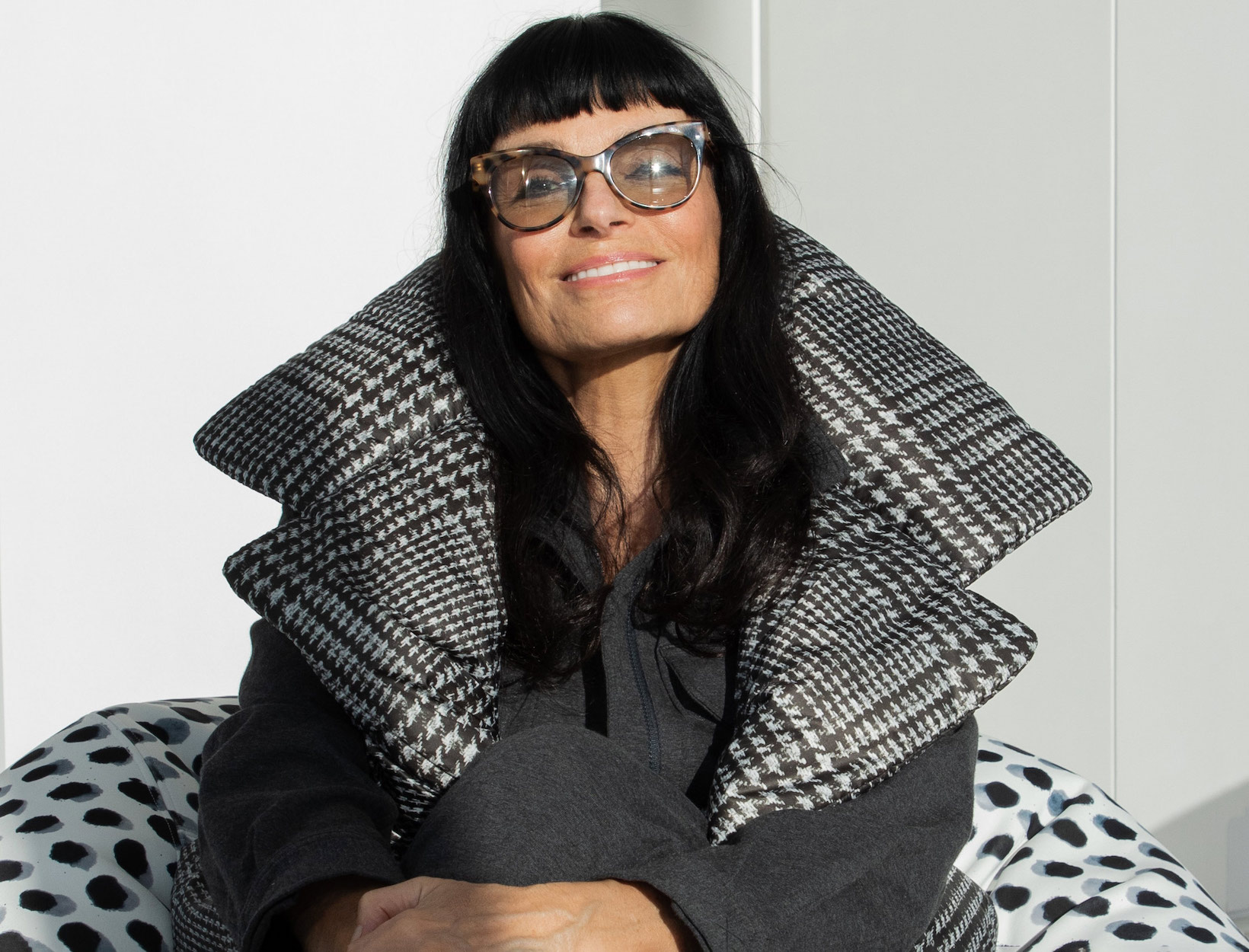 If You Felt You'd Get Better with Age, How Would You Live Your Life?
In her new book, I Am Invincible—a brilliant, can't-put-it-down guide to life—designer Norma Kamali goes decade by decade in answering this question. Whether you're seventeen or eighty-seven, her advice is fun to read, incredibly useful, and super inspiring (the woman makes being seventy-five look fantastic). Whether she's giving advice on sleep and exercise or food and beauty (shout-out to her olive-oil-based moisturizer and self-tanner, both of them much obsessed over here at goop), Kamali is as adept at making us laugh as she is at making us do the right—healthy—thing.
The book evolved out of a present she gave, long ago, to a friend turning fifty. "We were supposed to give gifts that related to turning fifty, so I got one of those little Moleskine notebooks and wrote up, in little notes and sketches, fifty tips for turning fifty," she says. "And then everybody wanted a copy, and we sort of went from there."
We talked to Kamali on the day she got her first dose of the coronavirus vaccine. "I was on the phone, making the appointment, and the person was like, 'You're seventy-five? You don't sound seventy-five," she laughs. (For the record, she corrects people who say she doesn't look or act her age. "This is what seventy-five looks like," she says. This story gets further into this topic.) Below, a few of her choicest tips—if you're anything like us, they'll only serve to make you want more, and you'll devour the book in an afternoon.