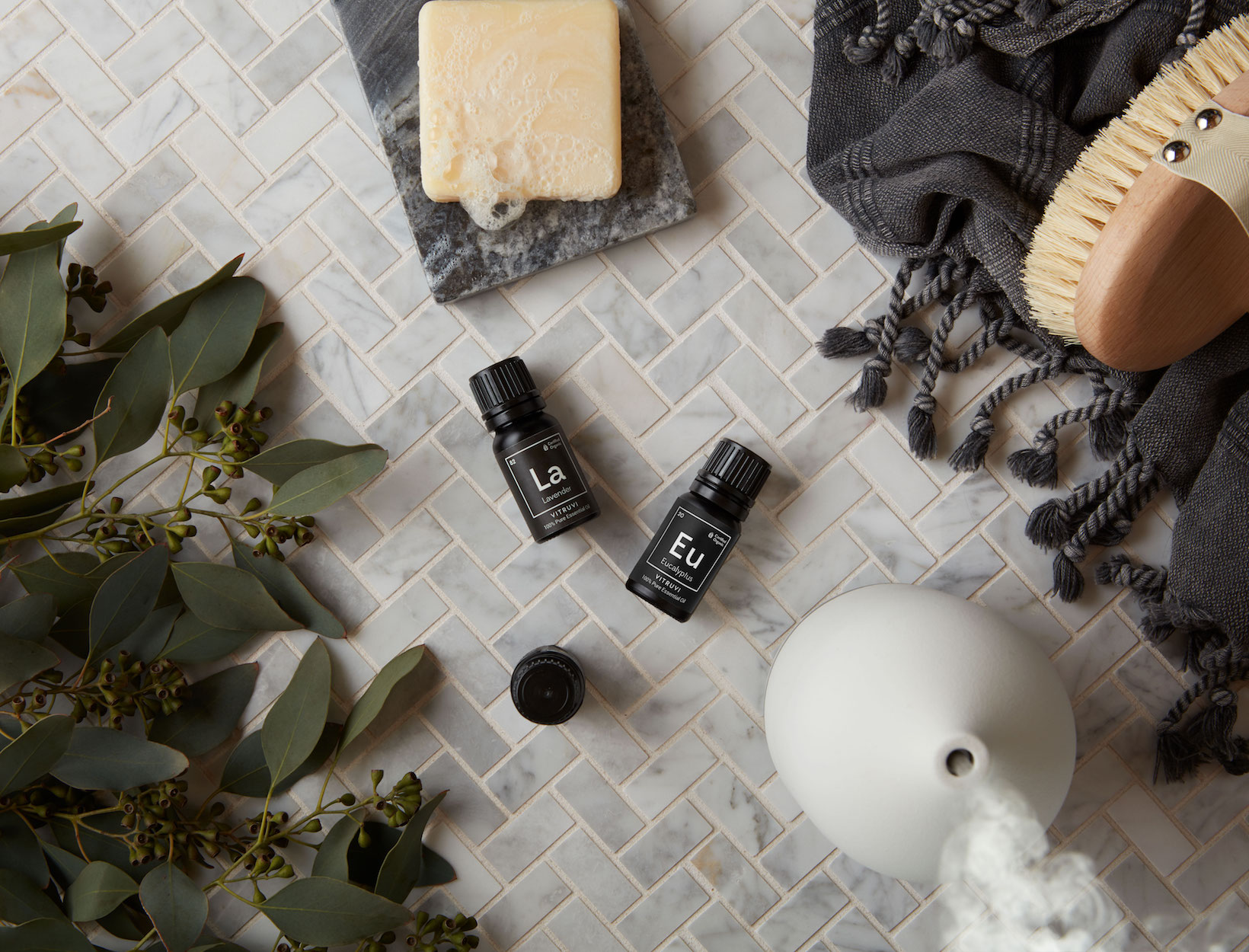 MEGAN TRIES IT
Essential Oils 101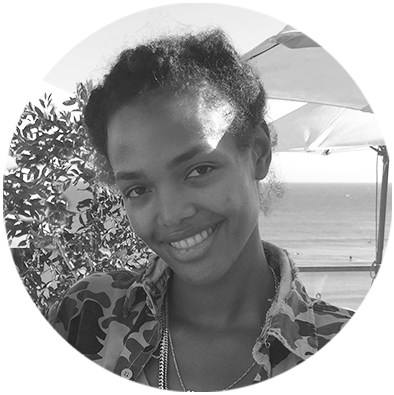 Megan O'Neill is new to goop—and the initiation process involves a pretty fantastic learning curve. Here, her adventures in onboarding, goop-style:
One of the best things about living in New York is the bunches of fresh eucalyptus sold at practically every neighborhood deli: I like to hang a bundle from my shower head (75 percent of my at-home activities happen in the tub; typical water-loving Scorpio behavior). Under the hot-as-I-can-stand spray, the clearing steam billows up, and the next few seconds are cocooned in a magic-smelling haze. Not to mention, the abundant dusty-green eucalyptus leaves dangling there lend my somewhat-dingy bathroom a glamorous hot-house vibe. (Do try this at home!)

Following my eucalyptus obsession naturally led me to its essential oil: The version from Vitruvi is organic, sourced in the French Alps, and a true essential oil, meaning it contains both the aromatic essence and therapeutic properties of the plant it's derived from—as opposed to a simpler botanical oil like avocado, whose main benefit is hydration. Vitruvi extracts their essential oils only through steam distillation and cold pressing, not less expensive, highly adulterating chemical-extraction methods that some conventional oil brands practice.

I take deep, frequent whiffs from the tiny bottle—the scent is at once soothing and stimulating.
One night as I'm lounging on the couch, I glimpse a sliver of my lizard-skin leg and realize the only thing that makes my parched skin truly soft is coconut oil. The organic one from RMS Beauty is supremely rich—it's extracted using a proprietary technique that preserves a high percentage of caprylic and lauric acids, which are ruined in the refining process that even most organic, cold-pressed coconut oils undergo. Overflowing with fatty acids and antioxidant activity, the oil is stupendously hydrating and mild enough for most skin types. What if I mixed the eucalyptus into that?

I tilt a few drops of eucalyptus oil into a scoop of the coconut in my palm. (A touch more than two tablespoons, whether the coconut is in solid or liquid form, is enough for the entire body—along with three drops of essential oil). The herbaceous-tropical-tinged scent is intoxicating, and when I massage the mixture into my ashy legs, they gleam.
I start experimenting: I massage a mix of the RMS and lavender oil into my neck and shoulders before bed—incredibly calming. Then I mix the lavender and eucalyptus with the coconut oil: heady.
Next, I blend grapefruit essential oil into the coconut—the result is fresh and uplifting without being floral. It quickly becomes my everyday fragrance—I do my coconut oil concoction on my limbs in the mornings, then smooth a few drops of just the oil onto my wrists. Squashed in a packed subway on my commute to and from work, I feel relaxed, yet wider awake. I play around with how many drops to use in how much coconut oil—there's no wrong or right (or exact chemistry) to it.
I'm not stopping there, either: I've started mixing friends their own coconut-essential oil infusions in chic Weck mason jars as b-day and housewarming presents. I gave my husband (who is running a crazy-town ultra-marathon) a lavender-coconut oil massage, and he won't stop asking when his next "session" is.
The best thing is, there are infinite combinations of oils to play with (I might avoid blending tea tree and peppermint oils into body oil, since they're intense for sensitive areas of the body). And while New York City delis dispense blissfully gigantic bundles of fresh eucalyptus for $15 or so, if you're without that resource, I cannot recommend the Vitruvi diffuser + eucalyptus oil more.
---
These are the musings and opinions of Megan O'Neill based on her own personal experience. Individual responses can vary greatly.