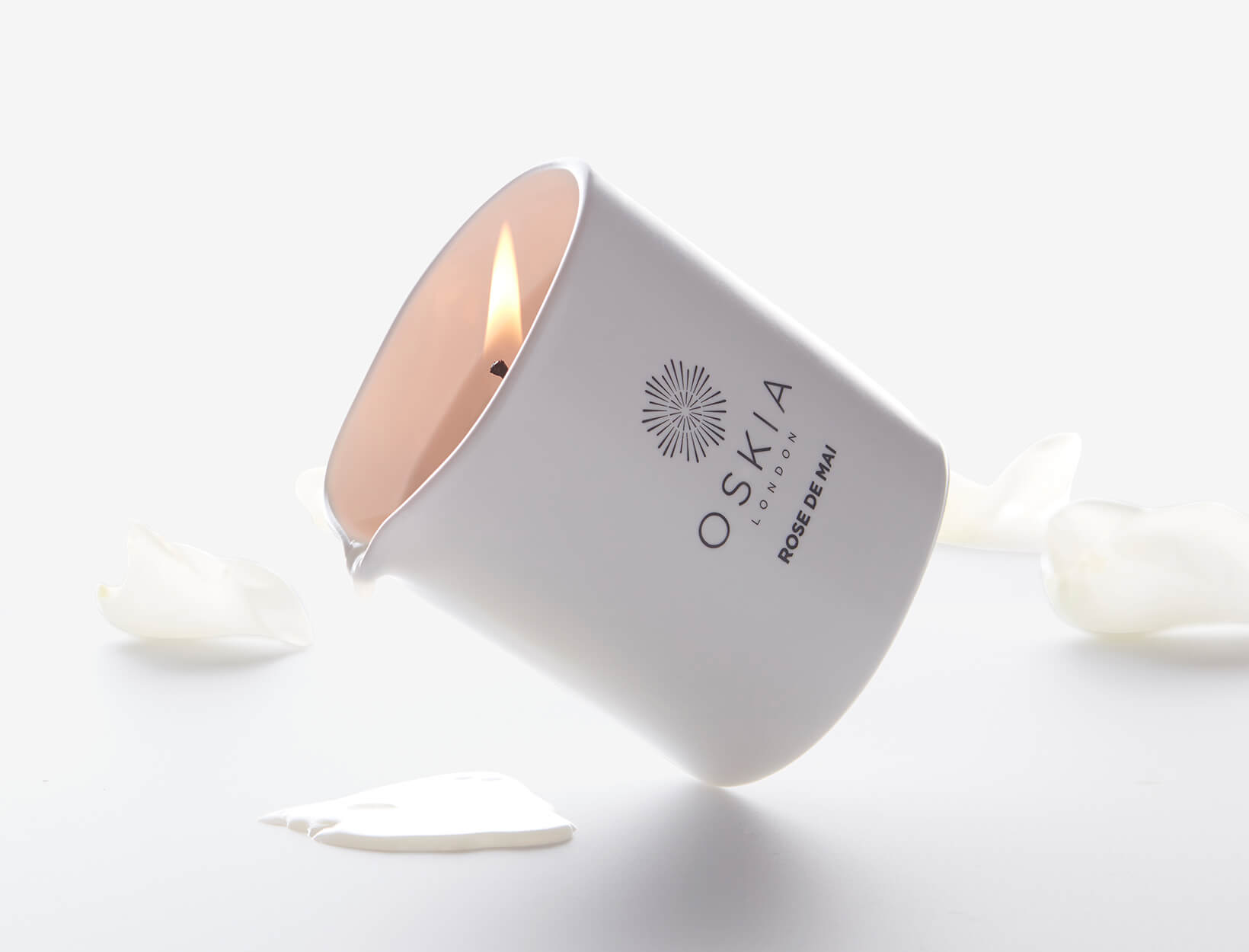 GODFREY'S GUIDE
There's Bliss, and Then There's Melted Rose Petal Wax
Jean Godfrey-June is our beauty director, but her enthusiasms are many.
Hot wax is a particular taste; my introduction to it was a spa treatment in Arizona. I had just gone running in the hot sun, and I was late for the treatment, billed as some new kind of wrap. I ripped off my clothes and the therapist poured hot wax all over me, then sealed me into a steam chamber with only my head sticking out. Hot wax, from that moment on, was definitely not my thing.
Warm wax, however, is newly (and forever) my thing. Light this quietly stunning white ceramic candle, and the flame starts to melt the exquisite, Rose-de-Mai-scented wax almost immediately: It is made with coconut oil, which has a much lower melting point than say, soy wax or paraffin. As it subtly scents the room (it's clean, so you're breathing in the calming, centering benefits of rose essential oil, rather than the endocrine disruptors and other potential toxins in conventional scented candles), a pool of warm-not-hot melted wax collects quickly.
You pour the wax from the (insanely chic) spout right onto your skin—for whatever reason, doing so doesn't disturb the flame. It feels absolutely incredible, and makes an instant, seriously romantic massage oil, not to mention the most luxurious body moisturizer there ever was: Warm, skin-coddling gorgeousness and a deeply soothing ritual that kind of makes itself.
Just as the warmth is perfect and inspires a glow—not a flinch—the rose itself is subtle enough that even the typically rose-averse fall in love. The candle itself lasts much longer than you think it's going to. And the clean, simple design works beautifully no matter what your style, so whether you're shopping for yourself or practically anyone else you know, this gorgeous, original item is going to blow people away.*
There's lots to be said for hotness, but the slow burn can be so much sexier.
*Stock up for Valentine's Day.