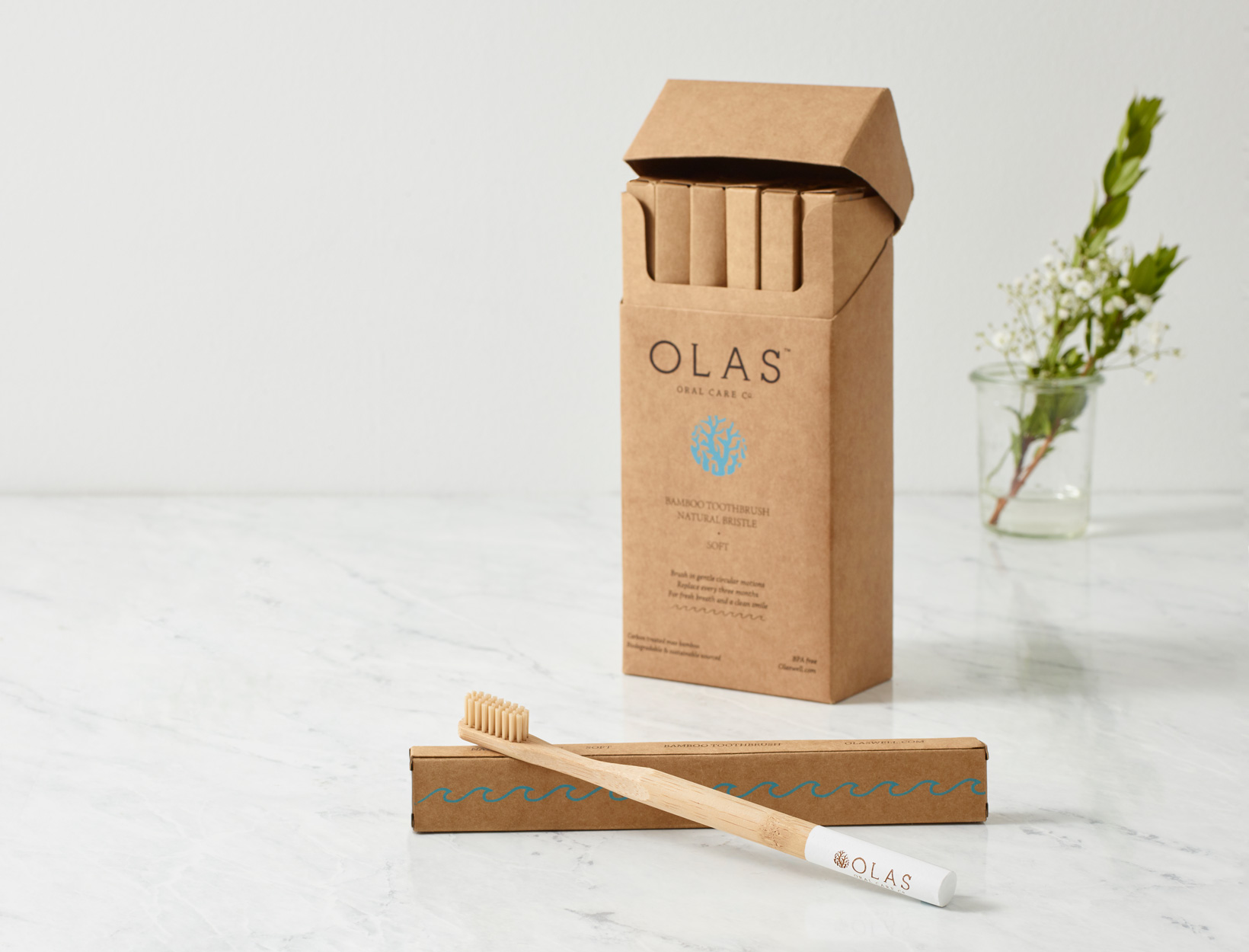 GODFREY'S GUIDE
The Sleepover Secret that Makes
Everyone Happy
Jean Godfrey-June is our beauty director, but her enthusiasms are many.
No matter who's sleeping over—whether a buzzing collection of nine-year-olds at a birthday party, a parent-in-law on an extended stay, or even a Tinder operative who seems less hookup-culture-dedicated than the rest—they're going to forget their toothbrush. At least 30 percent of the time is my conservative estimate; I'm sure a study could be conducted.
There are few things more delightful to a person who's forgotten their toothbrush than a fresh, freely-given toothbrush; I used to stock up at the drugstore, and indeed, they do work like something of a perfectly-timed happiness pill. Of course, the toothbrushes at the drugstore are serious landfill material, not to mention, depending on the brand, serious sources of BPA and God knows what other potential hazards to people and the environment, all contained in their brightly-colored soft-plastic bodies (themselves encased in more plastic).
Hand a person an Olas toothbrush and they will smile. The gorgeous design on the (recycled) cardboard box is beyond charming, and no one can resist; inside, the toothbrush itself is sleekly crafted of the fastest-growing bamboo on the planet, so besides being totally non-toxic, it is also as sustainable as it gets. And of course, it's adorable—and a really fantastic toothbrush. When the mundane is made not just glamorous and fun but also healthier, all in one fell swoop, the world is a better place.
A big box of them is a way to indulge yourself in nothing-better happiness of giving someone something they really want, right when they want it. (Of course, you've got to keep at least one for yourself.) The gorgeousness and be-prepared utility of the whole box stocked neatly on a guest bathroom shelf or in a medicine chest is deeply, deeply satisfying.
In the satisfying department, though, the ability to give a person something they can really use wins every time. Either way, stock up.