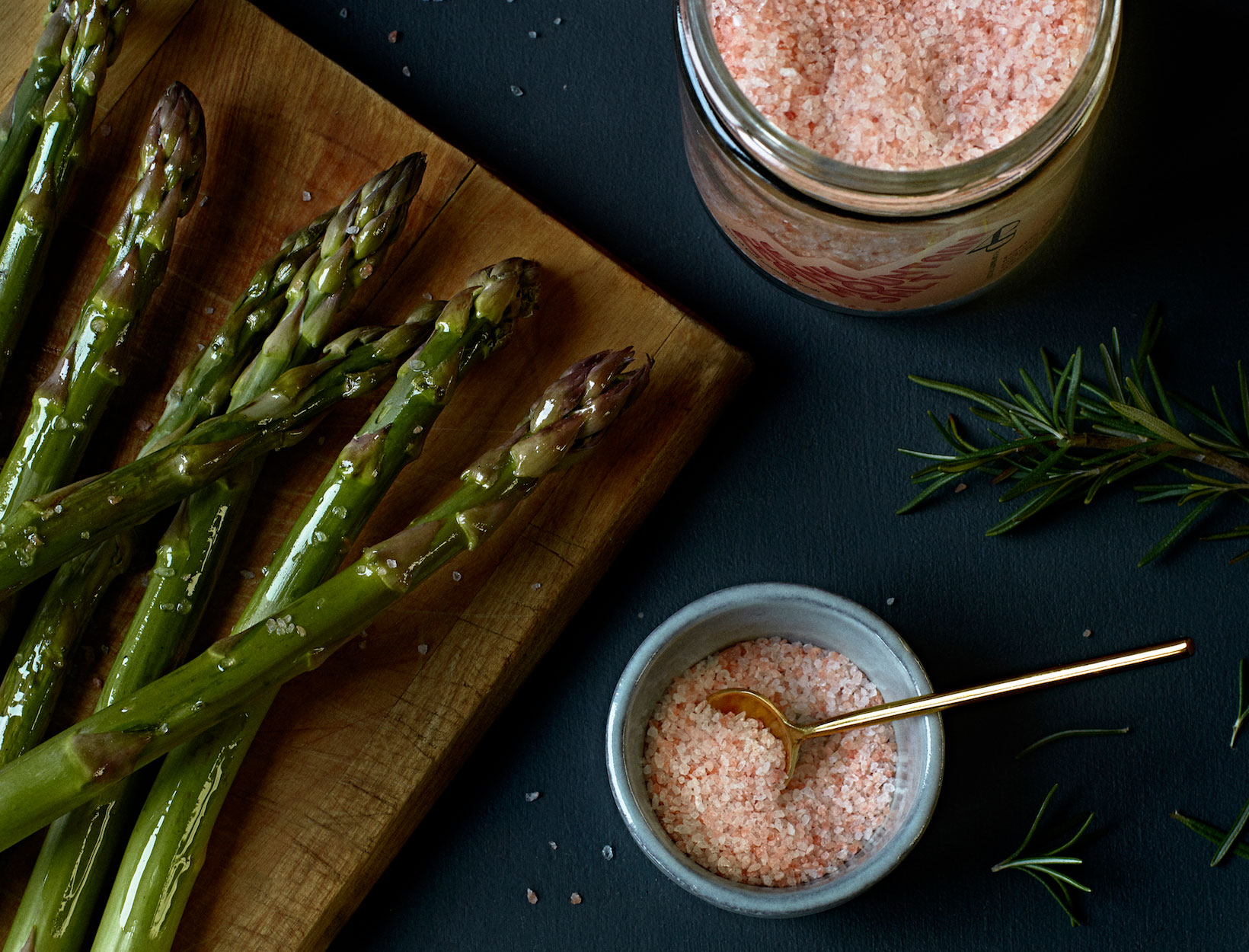 GODFREY'S GUIDE
The Most Delicious Himalayan Pink Salt
Also Happens to Look Amazing
Jean Godfrey-June is our beauty director, but her enthusiasms are many.
The great salt flats in central Utah look a little like the Charlie Chaplin movie The Gold Rush: Worn, blackened telephone poles lean on their last legs across the hard, white ground; whizzy mirages spring up every which way in the distance. Salt is everywhere in this world, but troves of it—salt ponds along the coast of Brittany, the crystalline white of salt flats, or veins of salt deep amid layers of rock and sediment—are especially magical.
Salt is full of trace minerals like potassium and magnesium, in varying percentages depending where it's from. Himalayan pink salt is mined from prehistoric ocean deposits way up in the Himalayas, which…I just love. It gets its color from tiny amounts of iron oxide (rust) in the mountains.
Salt is, of course, delicious—also in slightly different ways. Some salt is rougher, in bigger chunks; some is finer, more delicate, powdery salt. This salt, in its alluring, '70s-inflected packaging (it makes me think of Rollergirl from Boogie Nights) that somehow works visually in a not-'70s kitchen, is in between. It's a medium-size, medium-rough finishing salt. Sprinkle it over just-sautéed anything, use it to rim a ready-for-its-close-up margarita (the pink against a pale green is really pretty), mix it into a salad at the last second, or, perhaps most especially, top off a chocolate chip cookie with it.
I love the traces of the minerals, but the deliciousness-texture and the chic jar are what truly convince me. That and the idea of a vein of prehistoric salt on a windswept mountainside. I keep it right next to my stove and it makes me happy every time I use it. Shakespeare noted that "meat loves salt." This salt is no exception, but it is also much loved by nut mixes, cauliflower steaks, butternut roasts, and, of course, chocolate chip cookies.