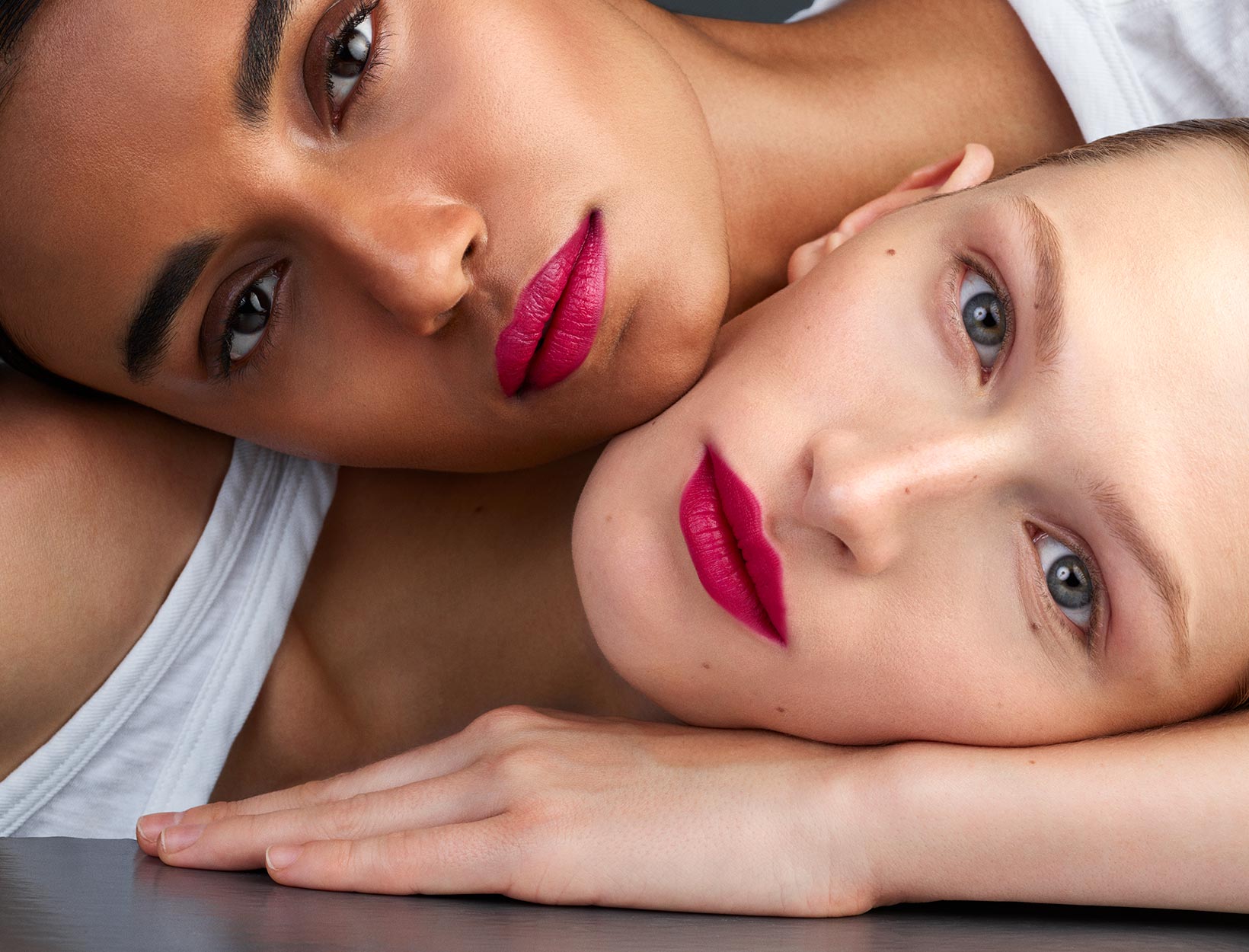 This! (We're All Obsessed with a Lip Palette)
One look at this stripy quartet of super saturated lip colors in its lacquered tomato-red compact from Westman Atelier and numerous goop staffers were crowded around it, oohing and aahing. Once we actually tried on the wildly flattering, ultranourishing, 100 percent clean, long-lasting, fun-to-use, chic matte shades, we had the same reaction that GP had when she gave one a test run at her backyard glam session last summer with makeup artist and founder Gucci Westman: Wow.
Westman has always preferred a palette to a bullet: "I love to be able to customize," she says. Like most makeup artists', her kit contains once-empty grid palettes filled with favorite shades of lipstick (and skin, cheek, and eye colors, too) that have been scooped out of their original packages for ease of mixing. "That allows me to add depth, or a shot of color, or make a shade completely unique," she says. "I wanted to do a similar thing with this compact: You can customize—you don't have to bring several lipsticks with you."
Indeed, the skin-flattering shades really lend themselves to mixing and layering. "The tomato shade, for instance, is particularly good on almost every skin tone," says Westman. She created that shade on a Vogue shoot with Reese Witherspoon.
"I mixed several shades and ended up saving it because it was just so pretty," says Westman. "I like to apply it, then layer the brick red over it—just in the middle of the lips—for more depth. And if you layer the fuchsia and tomato shades, you get this really pretty orchid color." For day, you could wear the dusty rose shade on its own. "It's pretty," she says. "But honestly, who cares about day versus evening—do what you want!"
Whether or not she's mixing shades, Westman always uses a brush: "Only a lip brush gives you the precision to create that soft, beautiful, curvy mouth," she says of the wide, handcrafted-in-Japan lip brush. "But using your finger creates a lovely soft stain. You can really do it either way."
However you apply it, the color lasts for hours—and feels amazing on. "Matte lipsticks can feel really drying," says Westman. "I wanted mine to be the exact opposite." In place of a conventional petroleum jelly base, Westman uses plant-based wax. "It's cushiony, but without the petroleum and the preservatives." Also in the formula: collagen-boosting peptides, cold-pressed antioxidant cherry oil, and skin-protecting marula oil. It's all good for your lips, of course, but Westman has other priorities: "The texture is just so satisfying!"
Gucci Westman's (Easy) Lip Tutorial