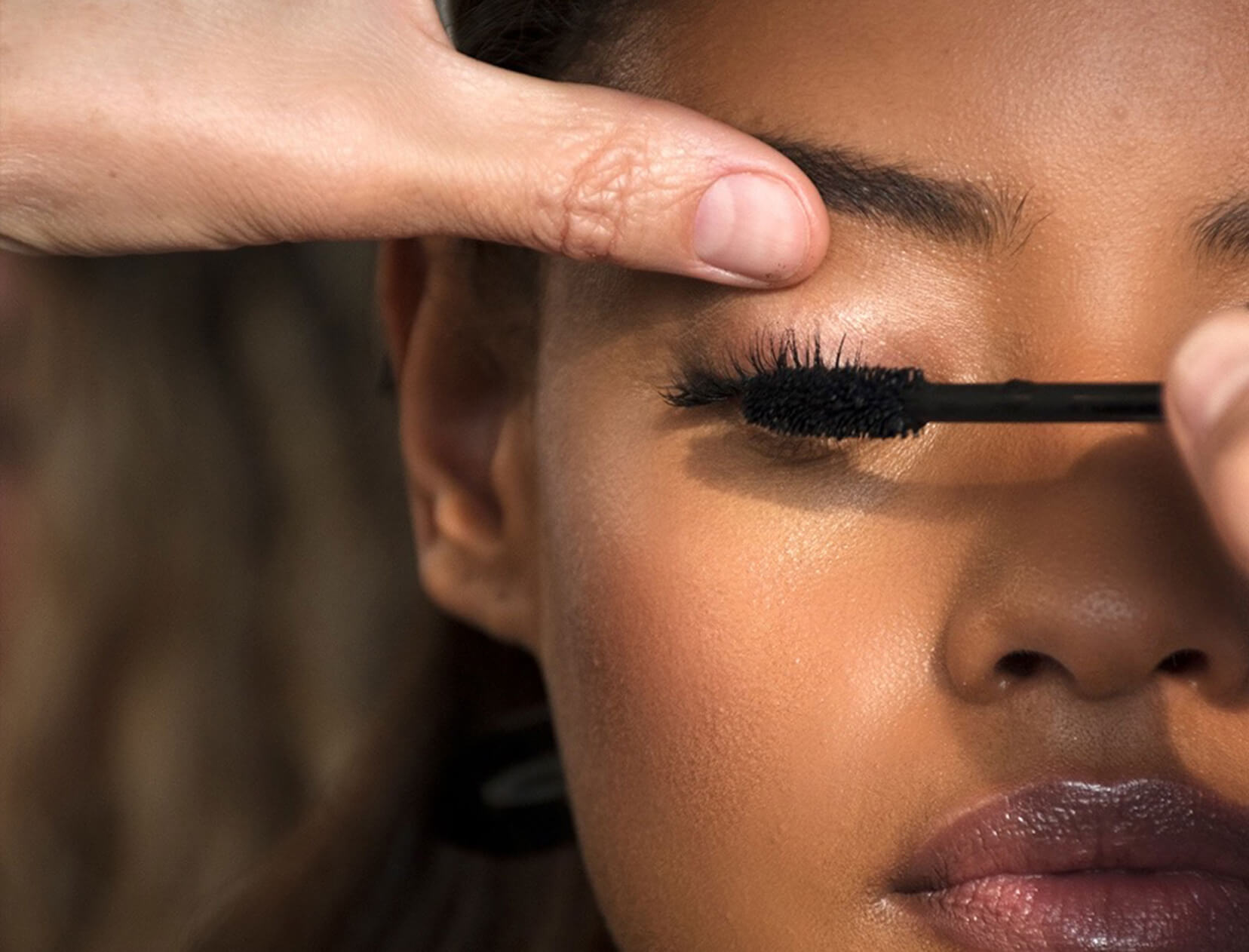 Gucci Westman's Easy Eye-Lift Trick Is the Chicest Look
Is there such a thing as a no-makeup eye-shadow look? "Go up, not down" is the simple advice that now has us regularly sweeping on a touch of eye shadow—yes, eye shadow—to wake up and subtly lift our whole look instantly. Makeup artist and founder Gucci Westman is the woman behind this easy trick that manages to make us look natural and sophisticated at once.
"If you apply dark shadow at that spot at the outer corner where many of our eyes turn downward a bit, the dark shade is going to emphasize that droop," says Westman. "Instead, use a pale shade as a highlight at the outer corners of your eyes. Then apply a dark shade above it, sweeping up and out, in almost a winged shape. That upward shape makes it look instantly lifted." You can use your fingers or a brush, says Westman: "This isn't about precision at all—you're just moving upward instead of straight across or down. It lifts the whole face."
Westman's modern version of a palette—three gorgeously blendable shadows that click together magnetically—makes the look incredibly easy. The cream-powder formula is such that it never falls out or crumbles, either.
While the shadows work well when applied with your fingers, Westman created heavenly brushes that make it even easier (they feel incredible as you brush the shadow on, and the subtle veil of color they leave is so beautiful). "You can use one or both or just your fingers," she says.
And whether or not you try the eye-shadow-lift trick, Westman has a great routine for making skin look glowy, healthy, and fresh. (Watch her teach goop's Jean Godfrey-June and Megan O'Neill to do it here; she also demonstrates the eye trick here.) Don't worry about applying in a particular order, she says: "Every shade and texture in the whole line is designed to work together, so layer freely, experiment, and choose what works best for you."