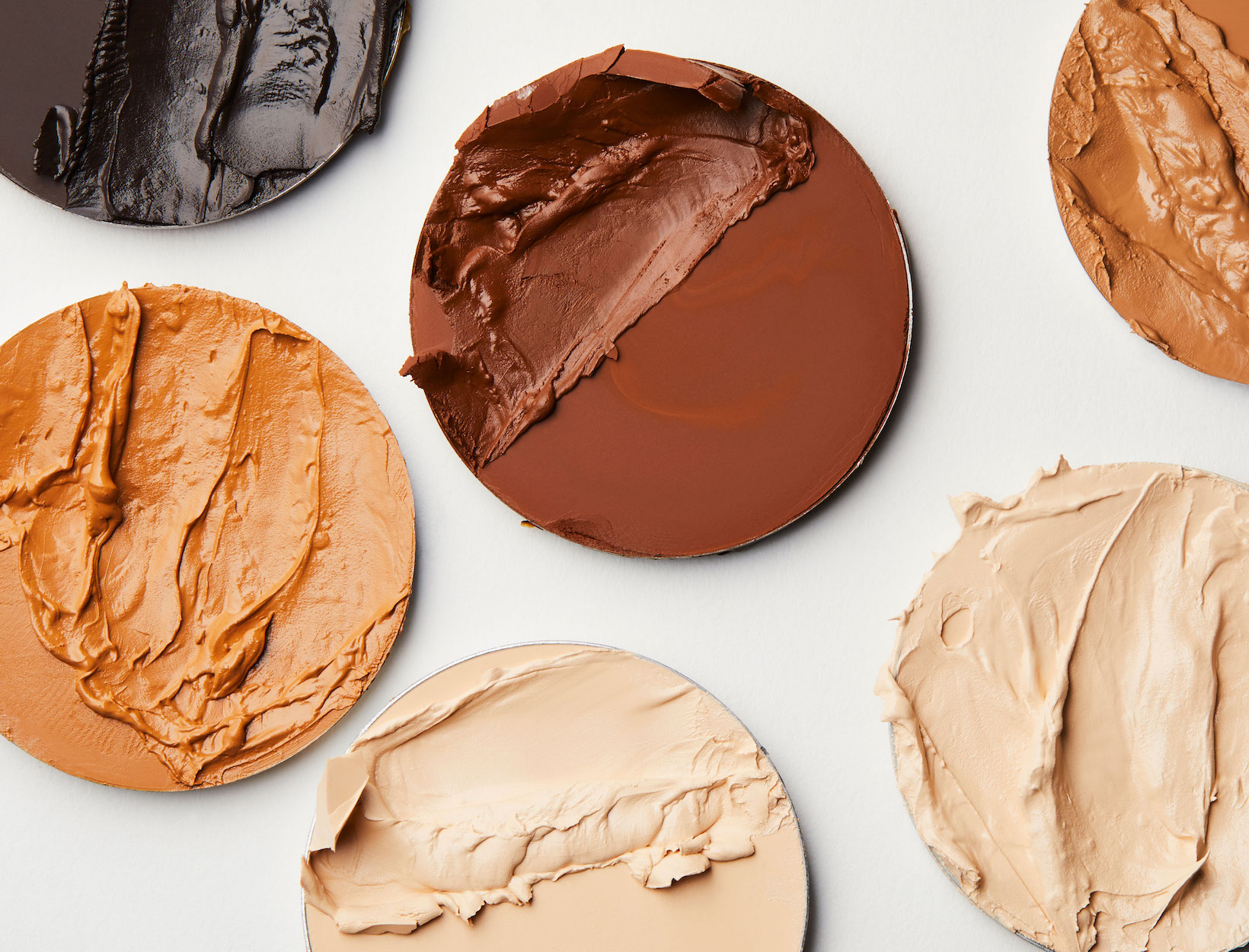 The Concealer
We Love in Our

30s Is Just as
Good in Our 50s
We're twenty years apart, our skin tones are very different, and the imperfections we look to minimize are more blemishes on one end and dark circles on the other. But when we tried this new concealer, it worked (really, really worked) for both of us.

Both of us lean more toward concealer than foundation; a plastering of makeup is invariably less flattering than the never-as-bad-as-you-think imperfections you're attempting to mask. And the more real, bare (except for SPF) skin we show, the better we feel that we look. (Here's how to apply just about any concealer.)

This new one, which comes in a brilliant mirrored compact, is infused with jojoba oil and frankincense to soothe and hydrate as it melts into skin; feels like nothing on; is pigmented enough to really, fully conceal; comes in a gorgeous range of shades from ultrafair to the richest, darkest brown; and works as beautifully applied with a brush as it does with fingers.
JEAN GODFREY-JUNE | executive beauty director

Shade: Ceres

"My not-insignificant dark circles make me look tired, so I love a little concealer on the inner corners of my under-eyes, and a bit on the outer corners, too. The rule is: concealer on only the spots you need it. This one is way lighter than any concealer I've ever liked, yet its near-instant invisibility the second it touches my skin borders on miraculous. I almost don't need to blend it (here's my foolproof technique for applying/blending any concealer), but I of course do. Just a dab here and there makes me look noticeably more awake—I could not love it more."
MEGAN O'NEILL | senior beauty editor

Shade: Cyllene or Dione (depending on the time of year)

"I'm always slathered in face oil because I love looking panting-in-the-tropics dewy, and this hydrating, jojoba-infused formula works beautifully with that look. I'm always dealing with blemishes, which invariably turn into dark spots (dark skin holds on to marks more tenaciously than fair skin), so I keep the shades Cyllene and Dione in my work desk drawer at all times. I don't use concealer under my eyes—I don't really mind a dark circle.

The less skin I conceal, the better I look, but I do love just a bit of this where I need it. The creamy formula blends into my skin like magic—I can't even feel that it's there. The fact that it comes in a compact versus a stick makes it easier to grab just the tiny amount I want. And the lid is embellished with sparkly little stars, which makes me happy every time I open it."