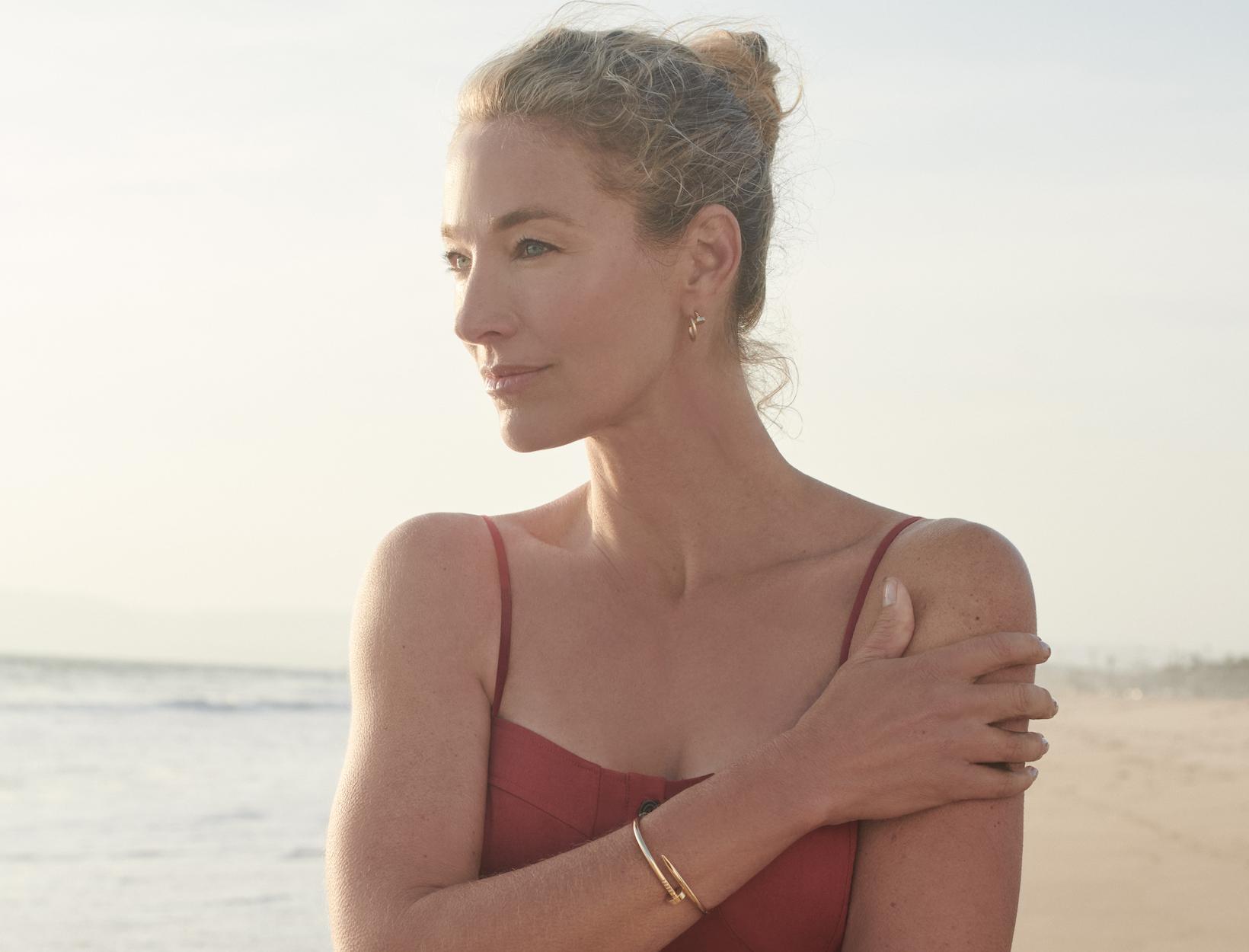 Sundress (No-Makeup) Makeup
The easy, natural feeling of ambling down the beach in a sundress, the breeze in your hair and the sun on your face, is hard to beat. We saw these pictures of model/mom Elaine Irwin in our Chelle sundress and instantly wanted the easy makeup, the relaxed energy, and, of course, the gorgeous dress.
The Dress

G.Label Chelle Corset Dress goop, $595

Up top, a structured bodice with corset-like seams and cups; below, a calf-length gathered skirt complete with side-seam pockets; throughout, tonal topstitching to highlight the details and a hot-sauce-colored cotton that's exceptionally flattering. To seal the deal, the functional buttons on this easy, going-out-friendly dress can be adjusted to show as much leg or décolletage—or both—as you like.