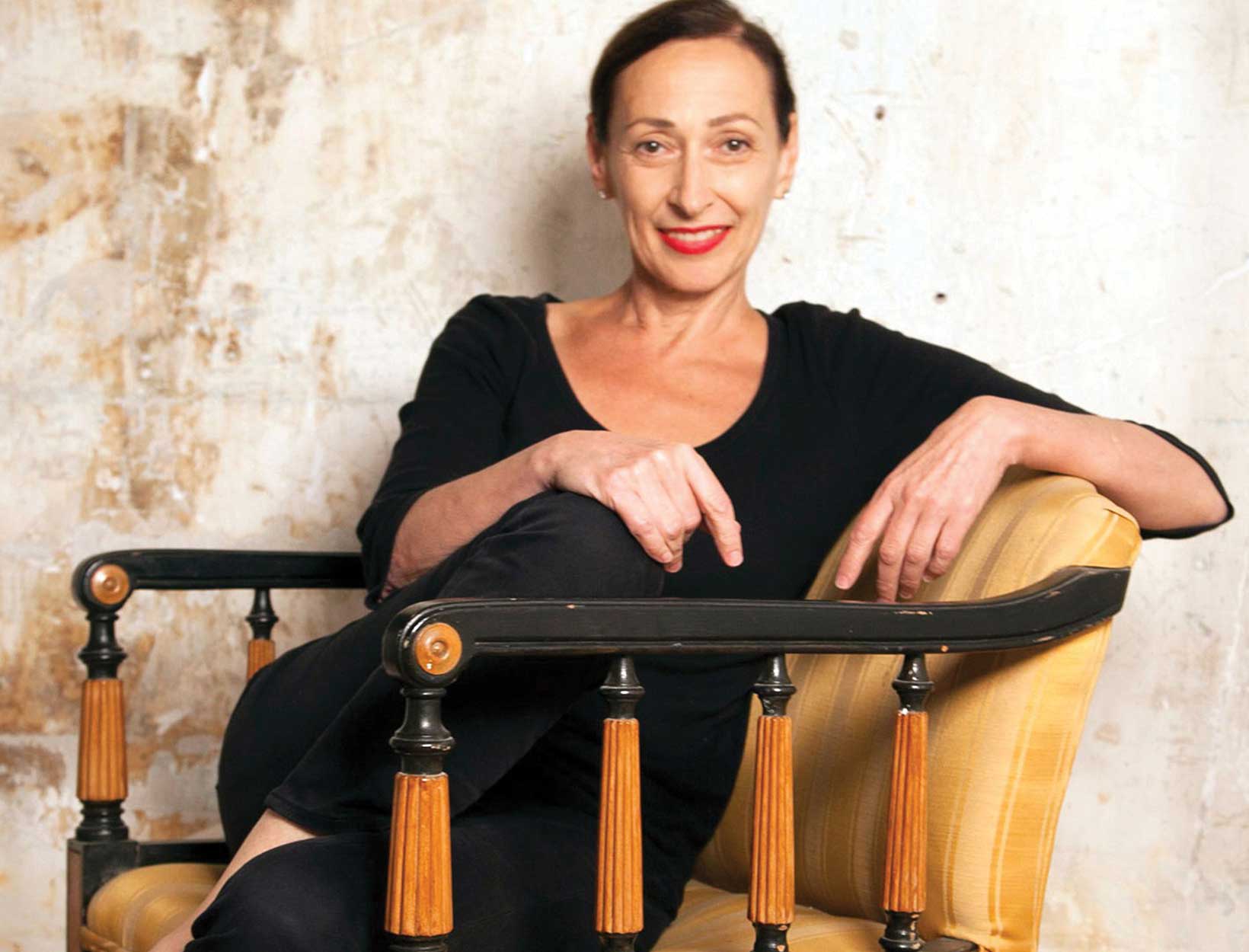 The Beauty Closet Podcast
How to Make
a Stripper
Look Subtle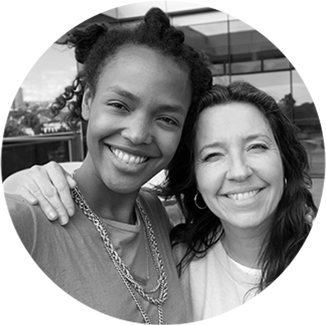 goop beauty editors Jean Godfrey-June and Megan O'Neill love to ask—and answer—questions. In their new podcast, The Beauty Closet, they're doing both. To familiarize you with each week's guest, we came up with a goop beauty (and life) questionnaire.
This week we're talking to:
Rosemarie Swift, founder of
RMS Beauty and makeup artist
Long before Rosemarie Swift became a world-famous makeup artist working with supermodels like Gisele and Lara Stone, and long before she founded one of the most successful clean beauty brands ever, she was doing makeup at a strip club in Vancouver. "My sister worked there, so I got started doing makeup for her and the other girls," says Swift.

Whether you're using her coconut-oil-based RMS makeup essentials yourself or she's doing your makeup, Swift's gift is the ability to make anyone's skin a glowy, flawlessly radiant version of itself, one that manages to look simultaneously celestial and casually sexy. (That's the sixty-four-year-old Swift above, by the way.) Her passion is clean, nontoxic beauty. "I don't want to expose myself to toxic chemicals—they can make you sick," she says. Her journey—from strip club to wild success, from illness to one of the greatest clean beauty companies ever—is the subject of this episode of the goop Beauty Closet podcast.

RMS Beauty
Living Luminizer
goop, $38

"My luminizer put me on the map," says Swift. "It's that glow that just makes you look so real, like you just got a facial."

SHOP NOW
3 GOOP FAVORITES
FROM RMS

One of the best things about RMS is you don't have to be a makeup artist to use it. The textures are creamy and light and meant to be smoothed on with fingers for the sexiest effect. And the raw coconut oil base nourishes your skin every time you smooth it on. "We're just putting in healthier ingredients that have life force rather than dead synthetic chemicals," says Swift.

1. For a Sexy, Natural Flush
(on Cheeks, Eyes, Everywhere)

2. For Easy
(Super Hydrating) Cleanup

3. Bonus: Take-Anywhere Palette

RMS Beauty
Pop Collection
goop, $44

SHOP NOW
Swift's other gift is telling it like it is. As we chatted with her in the recording studio, zinger after zinger came out until we were all falling out of our swivel chairs; the sound engineer had to press pause until we got it together. "The coconut oil industry is like the cocaine industry," she blurted at one point. "You've got your sh*tty street cocaine, and then you've got your movie-star cocaine."

Like all the carefully considered extracts and ingredients that go into RMS formulas, the organic raw coconut oil that's the base of every RMS product—from the makeup to the incredible makeup wipes, to the multipurpose tub of coconut oil that's a deep conditioner, body oil, moisturizer for blemish-prone skin, and more—is movie-star caliber. (Swift insists on cold-centrifuging her coconut oil with an eye to preserving its great-for-skin lauric and caprylic acid levels.)

The idea to start a clean, nontoxic beauty line didn't just pop into Swift's head because she loved makeup—it actually took her getting sick to spur her into action. When a hair-analysis clinical test revealed her system was overloaded with heavy metals and faltering, Swift shifted to a raw-food diet and eliminated the hormone disruptors, preservatives, and other toxic substances in conventional makeup and personal-care products—and the rest is history. (Listen to the episode to hear the whole shocking story.) We got Swift to answer a few questions from our goop beauty questionnaire to keep the conversation going as long as we possibly could.
Easiest, best makeup trick to look instantly more awake?

Our cult-hero Living Luminizer on elevated areas of the face.

Beauty ritual you're most faithful to?

Organic green juices.

Tip for a seamless concealer look?

Fingers. Minimally applied, ideally with a slight salmon tone to counteract any blue hues.

When did you last use SPF?

Hmm.

Baths or showers?

Showers.

Favorite spa treatment?

Massage.

goopiest moment?

Getting into goop.

Wouldn't leave home without?

Cell phone (so sad).

Proudest moment?

My RMS Beauty brand.

Go-to weeknight recipe?

Boiled potato with cucumber salad and lots of apple cider vinegar.

Favorite clean beauty product(s) you don't make?

KORA Organics.

First job?

Maid.

Hometown?

North Vancouver, Canada.

Products that are always in your purse and why?

My RMS red lipstick (it gives that pop of color to brighten the face); and my Lunar Eye Polish, which I use on my eyes; and my brow color. My brows are very light now, so a little dark powder gives that lift.

Things you buy in bulk?

Chia seeds.

First celebrity crush?

Tarzan.

Favorite date-night activity?

Dinner.

Drink of choice?

Water.

Date-night makeup item?

Lunar Eye Polish. More impact, and I use it as a luminizer.

Preferred healing modality?

Fasting.

How often do you do or get a blow-dry?

I wish…lol. I do it myself if I do, and not very often.