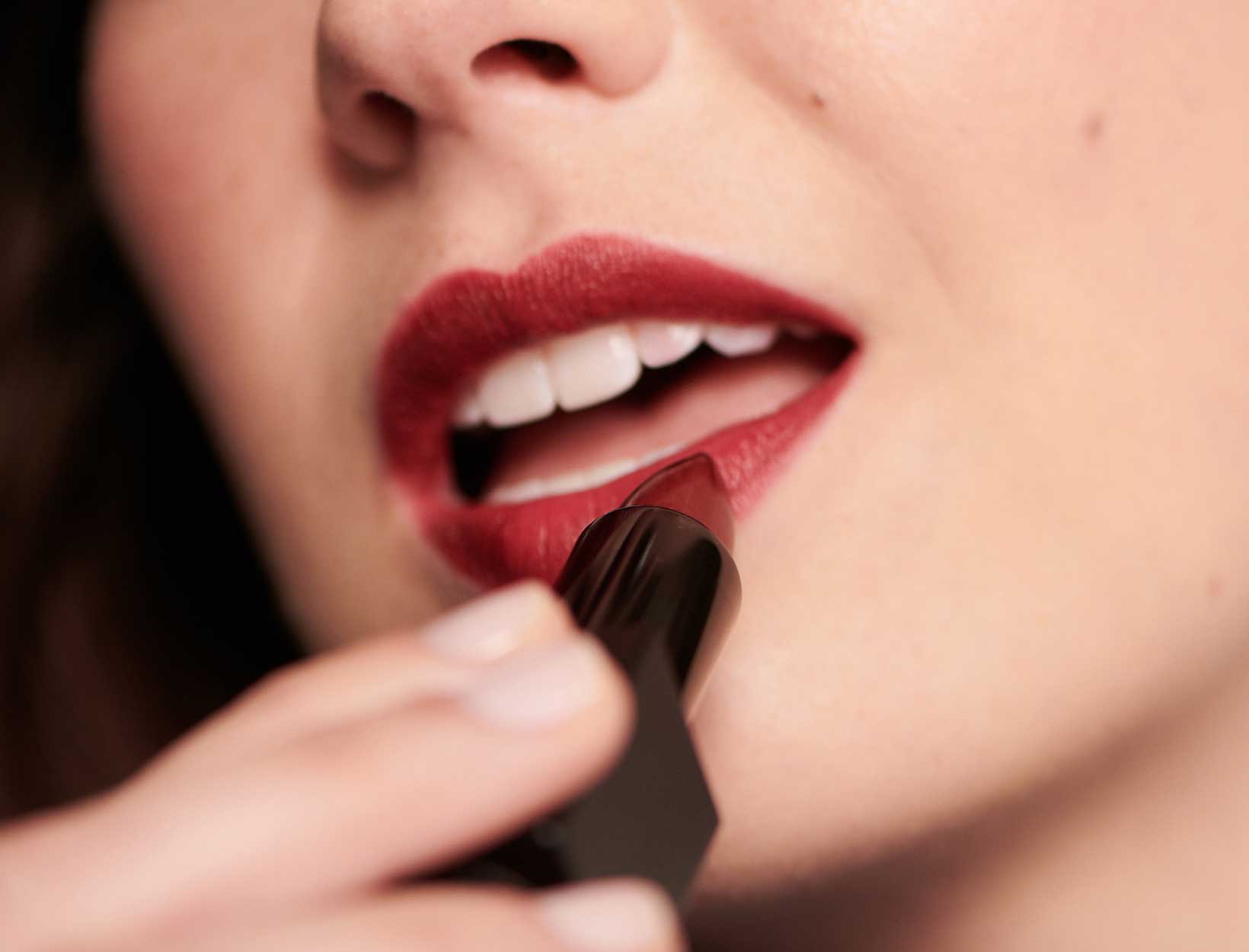 THE BEAUTY CLOSET
Diary of a Lipstick Fiend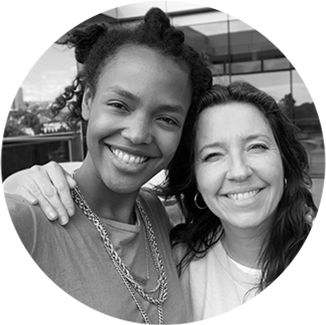 goop beauty editors Jean Godfrey-June and Megan O'Neill love to ask—and
answer—questions. In their new podcast, The Beauty Closet, they're doing both. To familiarize you with each week's guest, we came up with a goop beauty (and life) questionnaire.
THIS WEEK WE'RE TALKING TO:
Rachel Felder, bestselling author, journalist, and
red-lipstick aficionado
Even if you'd never wear bright-red lipstick, bestselling author Rachel Felder's take on it is brilliant, funny, original, and wildly entertaining. She sauntered into the podcast recording studio, her lips an intense ruby against glowy, makeupless skin, her black hair tossed into a gently mussed bun. The lipstick held it all together, in the insouciant way of a French woman—except Felder is about as pure a New Yorker as it gets.
She loves red lipstick so wholeheartedly that she rarely leaves the house without it. She buys it—different shades of red only, of course—in bulk the way other people load up on paper towels or sacks of kitty litter. She even smooths it on before the gym or during a day of solitary writing at home.
goop loves:

Perfect Blue-Red

Kosas

Weightless Lip Color
in Thrillest

goop, $28

SHOP NOW

Brilliant Orange-Red

Kosas

Weightless Lip Color
in Stardust

goop, $28

SHOP NOW

Sexy Burgundy

ILIA

Lipstick
in Strike It Up

goop, $26

SHOP NOW
She very rarely takes it off. "If I take off my lipstick, it's like taking my shirt off," she says. "It's really intimate for me. It almost announces, like, 'I'm ready. I trust you.' If you look at it like that, it's sexy." She paused. "God, I hope my daughter isn't listening to this."
Her new book, Red Lipstick: An Ode to a Beauty Icon, is full of wild stories and weird facts, as well as gorgeous photography and art (it makes the best gift), so we couldn't wait to get her in the studio.
Along with some brilliant and hilarious tips about life and love, Felder answered questions we didn't even know we had about lipstick. What to do about lipstick when a hookup gets super steamy? What's the perfect shade for your skin? What's the psychology involved in wearing—or even just seeing—red lipstick? Matte or glossy? What's the ultimate way to apply it? What's the trick to not getting it on your teeth?
Felder is charming, a master storyteller, and full of quirky personal anecdotes that will stick with you long after you're done listening to our conversation—we've asked her a few more questions here in her goop Beauty Closet questionnaire, adding some of our goop-favorite products (Felder herself has a firm rule against mentioning specific products she likes).
Trick for making lipstick last all night?
It's very important to start with smooth lips! So the trick of making lipstick last all night begins the night before, with exfoliation and lots of lip balm.
goop loves:
The next day, when getting ready for the evening ahead, I color in the entire lip with liner—not just the edges—in a shade of red that matches the lipstick I'm going to be wearing. Then I apply the lipstick, blot, and reapply. A lipstick with a highly pigmented, matte finish is an ideal texture for a look that will stay on all evening.
Favorite beauty-related pick-me-up that's not lipstick?
I often put scented oil in my hair—sometimes scented beard oil, actually—for a waft of beautiful scent throughout the day.
goop loves:
Best beauty-related present to buy someone?
I usually buy people lipstick-related gifts they might not buy for themselves, like a fabulous mirror or compact or a lip brush that's especially precise.
Baths or showers?
I take mostly showers, but I do love a leisurely bubble bath when there's time.
goop loves:
Favorite date-night activity?
An art opening followed by a loud rock show in a sweaty, overcrowded club, with a glass of Chinon in between.
Ideal shade of red?
I personally love a great blue-red—that's probably the most flattering tone with my coloring—but I have, not surprisingly, a big wardrobe of red options. I wear everything from orangey reds on warm summer days to burgundy tones that look perfect in the wintertime. The decision of which red to wear involves many elements, including mood, occasion, and overall outfit.
goop loves:
Preferred form of exercise?
Walking around a vibrant city for hours and hours, not realizing it's exercise! Otherwise: swimming, yoga, and the treadmill.
When did you last use sunscreen?
I use SPF all day, throughout the day. And I use common sense SPF as well: a chic sun hat, time in the shade, and a long-sleeved crewneck instead of a low-cut tank top at the peak of the day.
What would you put on your neon sign?
Never Leave Home Without Red Lipstick.
Hometown?
I grew up in New York City but have always spent time in London, where my grandmother was born.
Things you buy in bulk?
Red lipstick! Seriously! I do buy several tubes at a time, because I go through so much of it. Otherwise, it's mostly food items, like almonds at farmers' markets in LA, gluten-free crackers, and dark chocolate in London and Paris.
Drink of choice?
Sencha green tea.
Best skin trick?
What you eat is as important as cleanser and moisturizer! I eat a diet that is intentionally skin-friendly, with good fats, like almonds, olive oil, and avocados, and without dairy.
Go-to weeknight recipe?
Pan-roasted salmon with ras el hanout, served with whatever green vegetable looks freshest that day.
Proudest moment?
Raising a daughter who works hard, gives back, is considerate of others, has gratitude, and wants to make a difference.
Wouldn't fly without?
I have a long list of things I always bring on a plane: scented aromatherapy oil, an eye mask and slippers, noise-canceling headphones, an overnight moisturizing mask, plenty to read, and my own loose tea in muslin bags to have a perfect cup on even the most cramped flight. I bring a few varieties, including peppermint.
goop loves:
Preferred healing modality?
Acupuncture. I have been into acupuncture for many years.
Secret to your gently mussed hair vibe?
I have a sort of insouciant attitude toward my own hairstyling: I don't like it to look too "done" and embrace the slight cacophony of my waves. On humid days, I dry my hair with paper towels, though, to keep the frizz away.
goop loves: