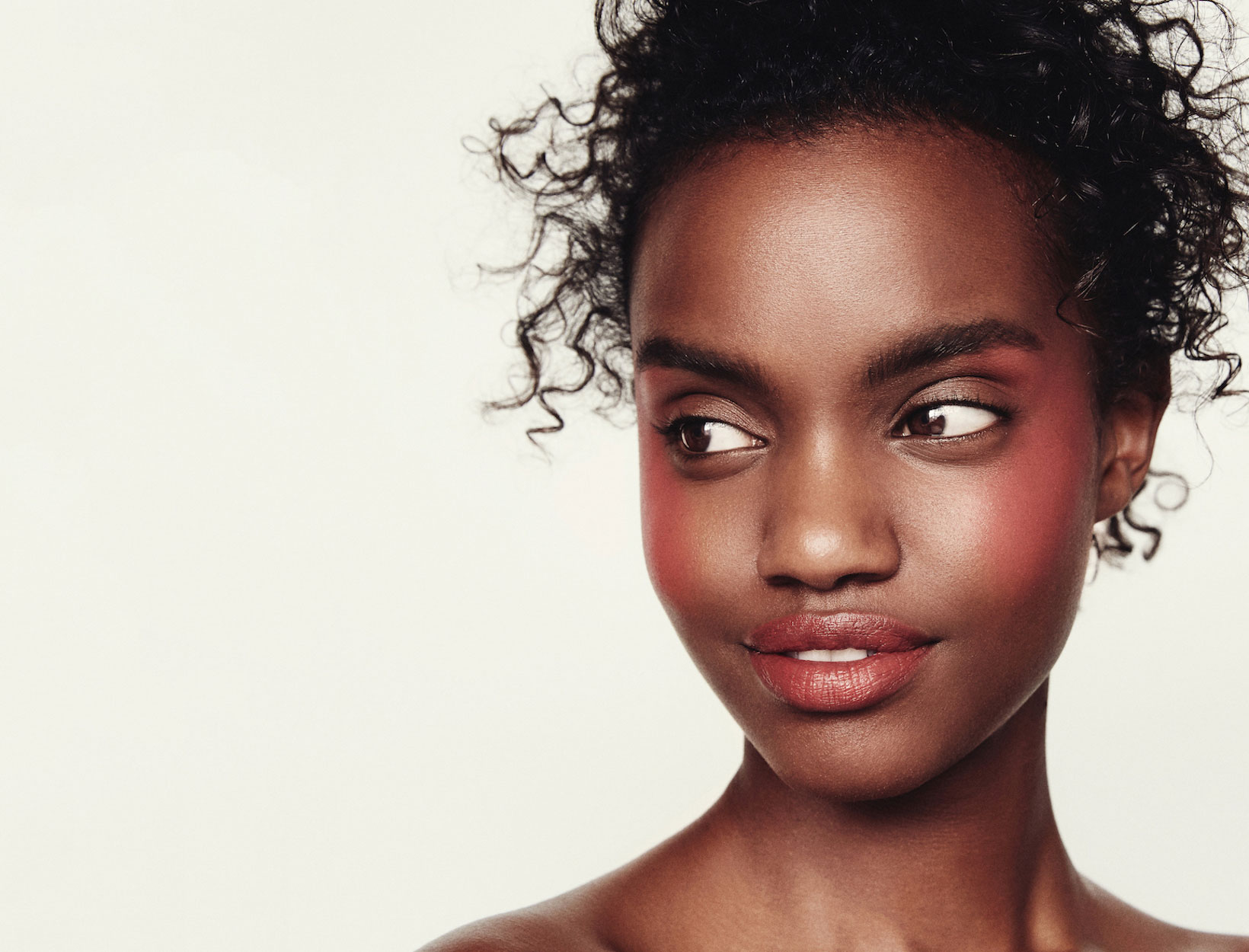 No-Makeup Makeup Trick:
Barely-There Blush
No matter your skin tone, a subtle flush—think of the gorgeous warmth your skin exudes after a jog or demanding yoga class—flatters just about everyone. In fact, numerous studies show that women with rosy undertones (no matter what their ethnicity) are perceived as more attractive, healthier, and younger. So blush is a pretty-incredible secret weapon, a skin-enhancing flourish that manages to shift appearance in a way that's both significant and low-key.

It's also brilliantly simple to put on: Dab (or brush—the same principles work no matter what the formula) pigment at the apples of your cheeks—this is where blood flow goes naturally, so it just looks right—then blend at a slightly upward angle for a chiseling effect. It doesn't have to be more complicated than that.

The beauty of a cream or stain is in its translucence—to us, it melts more easily into skin—and looks fresh and hydrating. There are fewer rules as far as what color to choose than you might suspect; these three here work on a wide variety of skin tones. We've given a rough guideline re: who it looks best on, but don't feel confined by them:
Some makeup artists like to add a dash of blush to the tip of the nose, they say it adds a youthful touch to skin; others love a touch of it just under the brows and just under the chin. And the combination of the same pigment on the lips and cheeks is deeply flattering.

For the ultimate natural, no-makeup glow, don't scoop a ton of product. A dab should last for hours—each of the above blushes is sheer-ish, but can be layered to full-on drama, feels weightless, and is packed with skin-nourishing extracts in place of the toxic synthetic dyes, preservatives, and emulsifiers that spike conventional makeup. Smooth with your fingers, work any extra into your lips, and often, you'll find you need little else on your face.