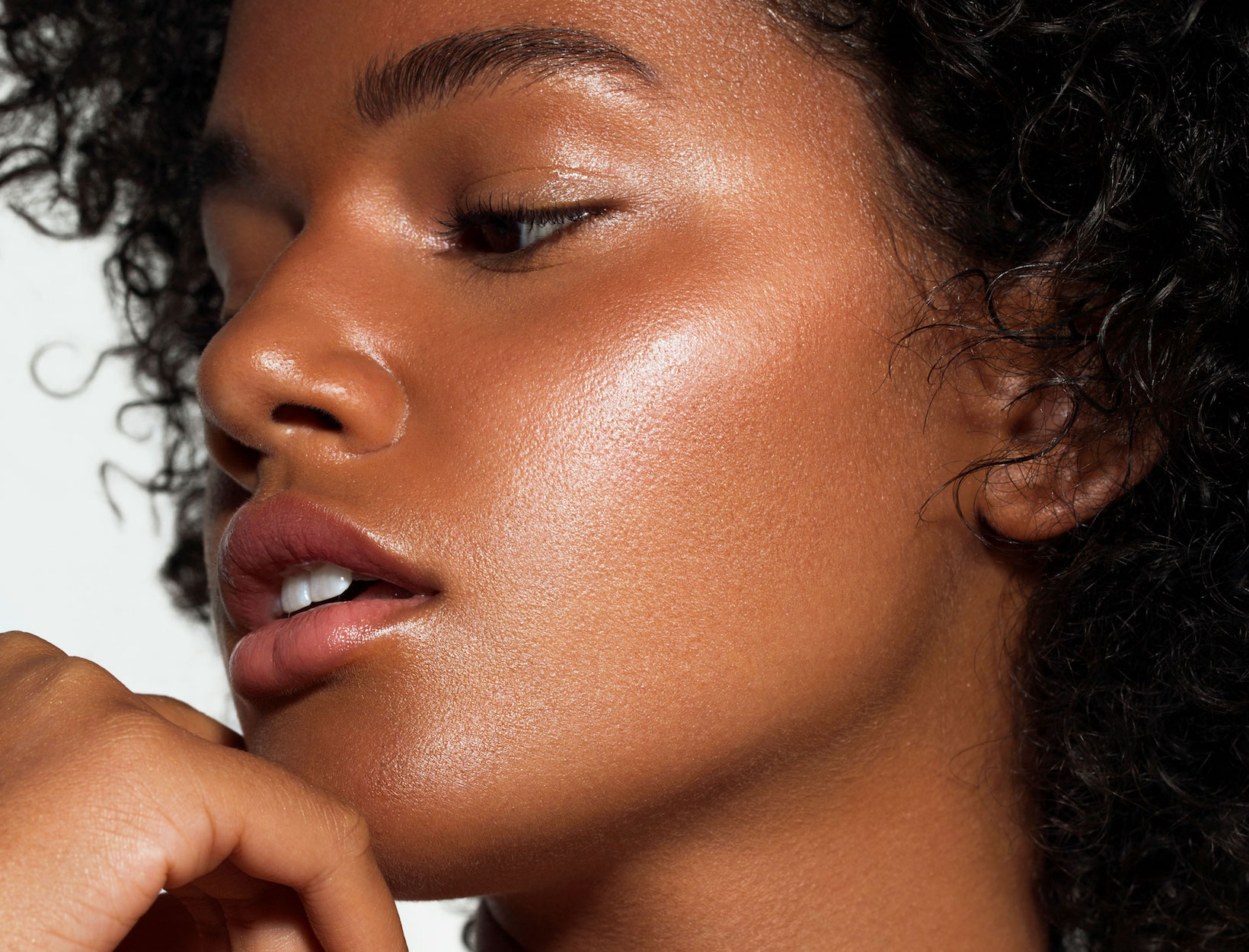 Megan Tries It
This Eye Shadow Cream
Looks Fantastic No Matter
What the Occasion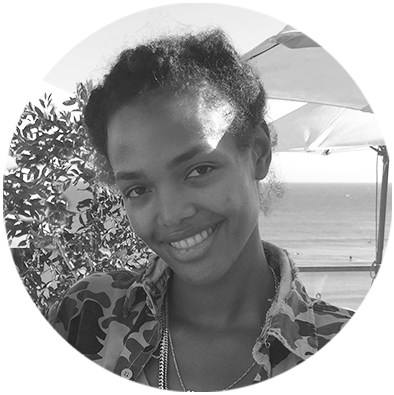 Megan O'Neill is the senior beauty editor at goop. Which is another way of saying she has a passion for clean products, loves anything that reduces stress, and will happily guinea pig herself in the name of wellness.
I'm in a meeting with the creator of a new adaptogenic-superfood tonic. She's enthusing over the glow-boosting botanicals, herbs, and extracts that spike her concoction. It's intriguing stuff, but I'm completely distracted.
"Your eye shadow!" I blurt out as we're shaking hands goodbye. "It looks so great on you—and I'm not an
eye shadow person."
"I'm not an eye shadow person either," she concurs, perhaps secretly disappointed that I seem to have forgotten about her tonic. "But this one's good, right?"
So good. The gleamy wash of pale shimmer on her lids is something called Embrace from RMS, she says. Somehow, it's a pinkish-beige-ish gold that's neither saccharine nor too shimmery. I usually find eye shadow fussy, yet another step in the mad dash that is making myself presentable. Even if it's a cool color, or smoky and sexy, I've never thought shadow made me look…better. It's always been something that's just sort of…there, on my face.
But right now, I'm envisioning how this pink that's a touch more than barely there will look against my deep-brown complexion. On my fair-skinned, blonde tonic-peddling visitor, it telegraphs breezy professional and life-loving creative in equal measure.
I test it out one crisp Saturday strolling around my neighborhood in Brooklyn. The creamy, coconut-oil-infused pigment glides on easily. (I use my finger; you can also use a brush for more precision.) The sleek, shiny flourish transforms my cropped wide-leg pants, sneakers, and slouchy turtleneck sweater into something a bit more polished. I'm instantly into it. I fall even more in love when I wear it to the office—à la the tonic lady—and feel low-key chic and pulled together.
One night before heading to a friend's cocktail party, I really go for it, layering on the cream until it's darker, richer, and full-on metallic. Right away, I feel uncharacteristically glamorous and a little '70s. (I'm currently hooked on The Deuce for its incredible retro outfit/makeup inspiration.) I usually go for fresh-faced over glamour. But as my eyelids proved to me that night, sometimes a little glamour feels fantastic.
These are the musings and opinions of Megan O'Neill based on her own personal experience. Individual responses can vary greatly.