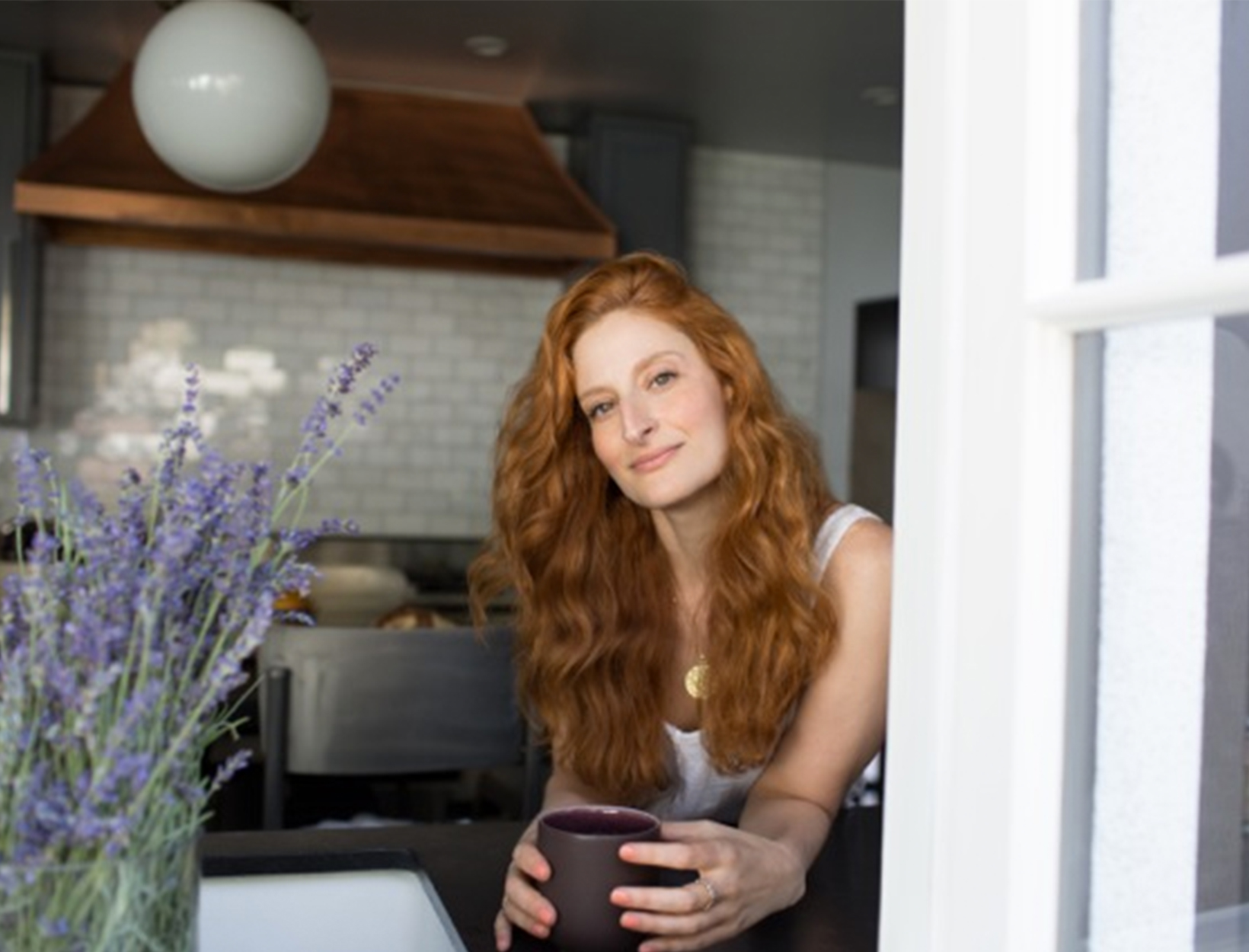 Inside a Makeup Artist's Totally Clean Kit
Spend even five minutes with makeup artist Katey Denno, and you won't be surprised to hear that before she did makeup, she spent almost ten years as a social worker: She's one of the warmest people we know, not to mention one of the more socially conscious. Looking at the natural, just-been-for-a-jog makeup she favors, though, and you might be surprised to hear that she got her start helping her male-to-female transgender clients do makeup when she worked at one of the nation's first HIV clinics. "I only knew makeup from this transformative, redrawing-the-face kind of perspective, so I assumed that was going to be my direction," Denno says.
But it turned out a different skill from her former career was in even higher demand: The ability to enter a room and maintain the calm. "I'm pretty well-versed in keeping the vibe chill and positive," she says. A red-carpet appearance is a far cry from the situations in ERs and women's shelters that she once navigated, but a still presence and an ability to nurture apply to all of them.
"Makeup is confidence you carry in your purse—I read that in Sassy magazine when I think I was 14 and I've never forgotten it," says Denno. She engineered her career switch by contacting and offering to assist all the great makeup artists she looked up to, and the change has proven to meld her artistic and nurturing sides perfectly: She regularly works with top photographers, supermodels, and celebrities, on red carpets, in magazines like Vogue, V, Glamour, ELLE, and Nylon, and of course, goop. The look she loves is light and natural: "Sheer cheek color, curled lashes—healthy and pretty, like you just went running or came in from a yoga class," she says.
Denno's expertise goes well beyond just what looks good in a picture: She's been into clean beauty as long as we have: "A friend of mine had cancer, and was getting chemo, and I felt so helpless, and the thing I figured out to do—you just need something to do, to hang onto to try to help—was, hey, I'm a makeup artist, I can investigate these things you're putting on your skin." As she investigated, Denno connected with RMS founder Rosemary Swift: "She really schooled me in everything," she says. "Then I got offered a chance to work with Tata Harper at an event with domestic violence victims—my agent was like, no one wants to do this, and I was like, I'm there! I met Spirit Demerson of Spirit Beauty Lounge, and things sort of snowballed: I knew I wanted to be an expert in this realm."
Today, she uses only clean products, testing new ones constantly and reporting the results on her blog, The Beauty of It Is. She's also moved to LA. "I sit on my terrace in the hills surrounded by lemon, orange, grapefruit, and fig trees, and I know this is how I want to live," she says. Here, her eight all-time, always-reach-for, client-obsession, use-constantly clean favorites: