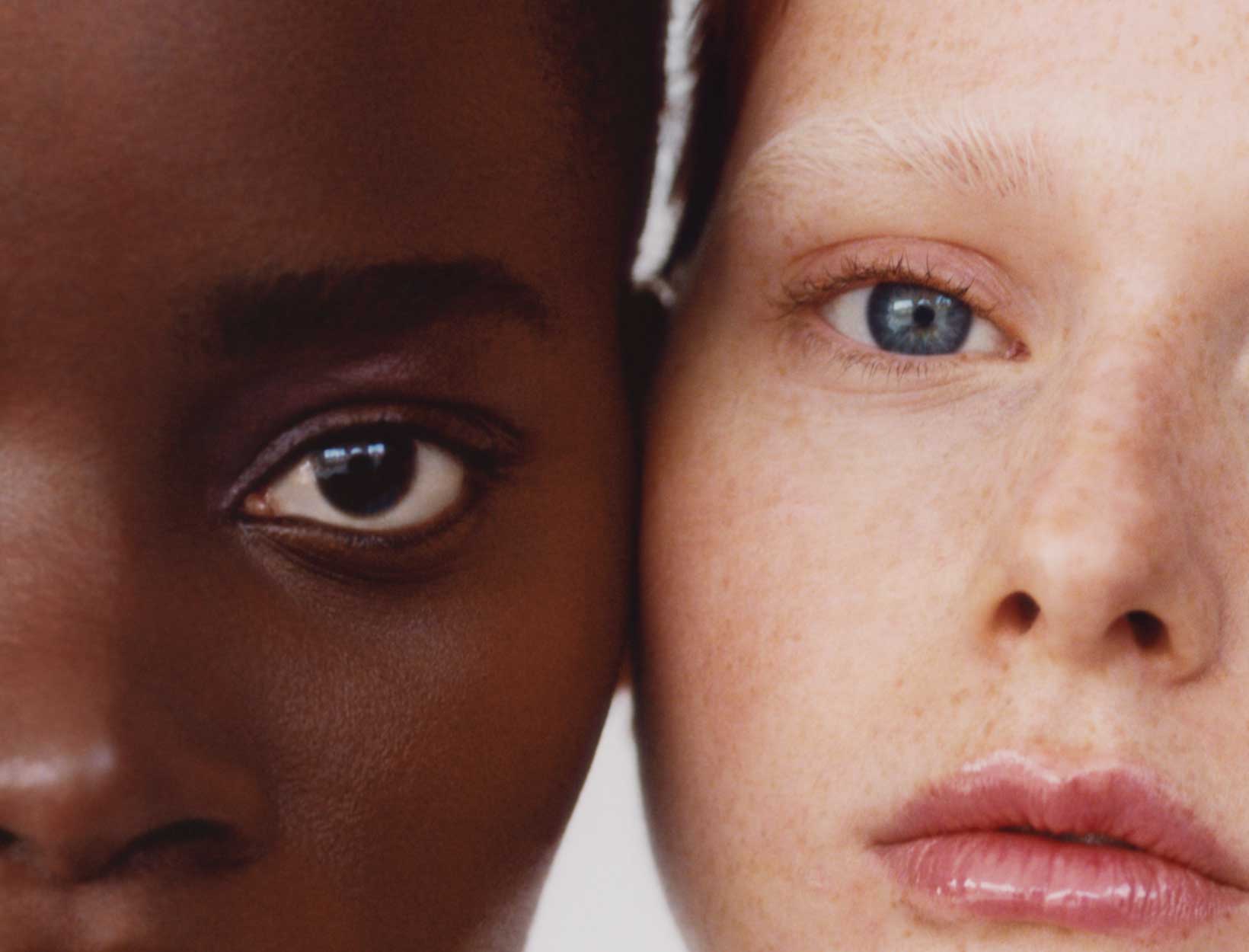 How to
Shade-Match
Foundation


(No Matter
What Your
Skin Tone)
Pick the right foundation shade and your skin should look like great skin—luminous, healthy, and flawless. You're never really going for an exact match with foundation or tinted moisturizer, explains Kosas founder Sheena Yaitanes: "You're trying to find the most flattering option," she says. With that in mind, we hit up Yaitanes and Westman Atelier founder Gucci Westman for all their secrets to help you zero in on the perfect, wear-it-forever makeup shade for your skin type.
Whether your vibe is subtly perfecting tint, builds-to-full-coverage cream, or something in the middle, these three foundations, all clean and nontoxic and made with naturally moisturizing ingredients, work for just about every skin type and tone we've ever encountered:
Glowy Tinted Moisturizer

Note: The mineral SPF in this one is brilliant for everyday sun protection.
Creamy Foundation

and Concealer in One

Note: This works especially well with a brush.
Tinted Face Oil

Note: A drop of this super concentrated oil goes a looong way.
Going a shade too light or too dark can leech the life out your complexion, while the wrong texture can leave your skin without enough coverage or, conversely, too much. A tinted moisturizer that looks beautiful on one person might not work for the next, so the process of choosing the formula that your skin loves the most is one worth taking time with. We asked Westman and Yaitanes for their best tips for choosing the perfect shade for glowy, flawless skin:
1

Undertones Are the Key

No matter your skin color, undertones matter more than anything else, says Yaitanes. "You can get away with a foundation being slightly too dark or too light as long as the undertone is the right match," she says. "This is particularly important for olive skin tones: Anything too warm looks muddy and takes away the brightness we're all after. If your undertones are pink, choose a foundation that's listed as 'cool.' If your undertones are warm, you want a foundation with warm undertones to avoid looking ashy."
2

Color-Match to
Your Palest
Complexion

Most people's skin is darker in summer and lighter during colder months. "Choose a shade that suits your skin in winter, then you can add a bit of warmth come summer," Westman says. "If you're super careful with your exposure to the sun, one shade can get you through all of the seasons. I prefer to use two shades to create the perfect finish—I use one as a concealer and one to tie everything together."
3

Sheer, Buildable Formulas

Look Much More Natural

Full-coverage foundations don't mimic skin's natural vibrancy and texture as convincingly as sheerer formulas, which play up your natural undertones instead of masking them. You can build a sheerer formula to get more coverage, and the result will be more natural than one layer of a heavier product.
4

Where to Test It:
Hand, Then Face

"Start with a test on the back of your hand, and look for a color that feels like you—you'll know it when you see it. Once you're down to one or two shades, try them on your whole face," Yaitanes says. "A lot of people use just the jawline, but I think the whole cheek is important, around the nose, and even going toward the under-eye. You want to make sure the color is flattering and makes you feel good. Do you like the way you look with this foundation on more than you did when it was off? If it feels weird, it probably is."
5

Use Natural Light

"Natural light is key because you can see the truest color and undertone and make sure the product is melting into your skin properly," says Yaitanes. "Store lighting can distort how foundation appears on your skin."
6

Spot-Check Potential Flaws

There's nothing prettier than the look of real skin, and using more product than you need distracts from its luster and can also emphasize pores and fine lines. Even if you have blemishes, leave the unblemished areas bare. "I call it spot-checking—you target only problem areas instead of applying foundation all over your face," says Westman.