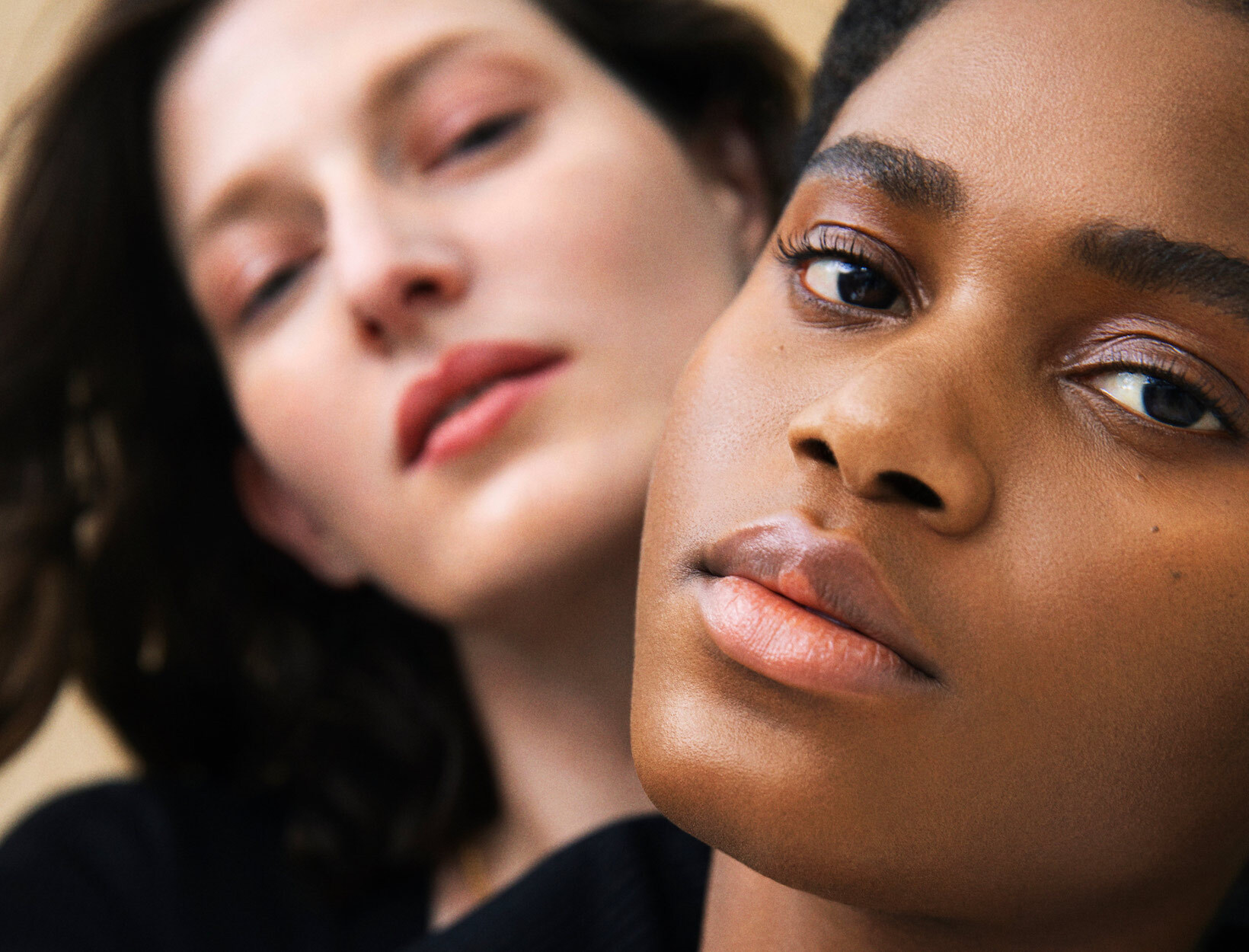 Find Your Perfect Makeup Shade Online
Finally some good news: Foundation and concealer shade ranges have never been more inclusive. But whether or not you're just now starting to see your skin tone reflected in the options available, figuring out precisely which shade will best flatter your skin and look most natural remains a challenge, particularly if you're shopping on-screen. ILIA just expanded the range of its popular tinted moisturizer that the company hopes offers a match for every skin tone; the focus is on helping people find their best shade: "There are thirty shades," says founder Sasha Plavsic. "It's easy to narrow it down to a smaller range, but for most people, it's that moment where you're deciding between the closest two or three that takes a little more attention."
Inclusivity—and blendability—took work, says Plavsic, and a deep shade range was only part of the mission: The three-in-one formula functions as sun protection, skin care, and makeup. The biggest challenge lay in creating a mineral-based SPF with non-nano zinc oxide that could blend beautifully across a full spectrum of shades. "Where zinc oxide gets tough is in the deeper skin tones," says Plavsic. "We created a (now-patented) delivery system to encapsulate the mineral sunscreen with the pigment, preventing the white cast it might normally cause when worn on deeper skin tones." Incorporating skin-care ingredients presented difficulties, too. "We wanted true hero ingredients like hyaluronic acid (which helps hold moisture underneath the skin, plumping it) and niacinamide (a powerful but gentle-on-skin peptide) at levels that could be clinically tested for a visible improvement in your skin. Then it had to be fragrance-, silicone-, and oil-free—and it had to feel weightless on, too," she laughs.
It's worth the time and effort to research your ultimate shade, one that blends naturally and beautifully into your skin. Once you've got it, you can wear it for years (barring a major tan or other change in skin tone), knowing your skin looks fantastic. Here, eight ways to zero in on your forever formula.
1
Ask an Expert
Send a makeup-free selfie taken in natural light to [email protected], along with the brand and shade you're currently using, and the pros there—who know every product sold on goop inside and out—can help you find your best match, even across different brands.
2
Look at Pictures
"Our new shade finder will incorporate UGC [user-generated content] photos," says Plavsic. "You can flip through images of real people wearing the product in real environments."
3
Can't Decide? Go Darker
"When in doubt, choose the darker of two shades," says Plavsic. "Darker tends to make you look warmer and less washed-out. Or consider mixing the two shades you're thinking about together." Blending also allows you to adjust through the year if your skin warms up in the summer or gets paler in the winter.
4
Consider Your Undertone
Once you've narrowed down your skin tone—the surface hue—look at your undertone. These two together make up your true shade—the one that looks most like your skin. Warm, cool, and neutral undertones exist in the fairest skin color all the way to the deepest. "If you have some pink or red to your skin, you've got a cooler undertone," says Plavsic. "If you have golden, yellow, or peachy undertones, you're more warm. Olive, a slightly green undertone, is also warm." Another trick: People with cool undertones have veins in their skin that look blue; warm (or olive) have green; if you see both, you've got a neutral undertone.
Most brands include undertones in their shade descriptions, which can help steer your choices. "My personal rule of thumb: Go with the same undertone as your skin in most cases," says top makeup artist Jillian Dempsey, founder of Jillian Dempsey Beauty and the FYFE beauty app, which has tutorials from top stylists and makeup artists. "But if you have pigmentation in certain areas, then neutralizing shades help: Pink covers grey, orange covers blue, green covers red, and yellow covers red. So consider those if you need them. Also peach and lilac tones work well in powders to brighten sallow or dull skin."
5
This Brush
Makes a Huge
Difference
Handcrafted in Japan, this silky, cruelty-free foundation brush leaves the most flattering, barely there finish. For an even application, use a gentle sweeping motion to blend and smooth.
6
Shade-Matched
Sunscreen Blends
Better, Too
We're obsessed with the ease and blendability of Unsun sunscreens, which come in two shades (light to medium and medium to dark). The tint makes the cream melt into skin beautifully—no matter what your skin color.
7
Use the Same Strategies
to Match Concealer
Just as with tinted moisturizer or foundation, you can combine two different shades if need be. Go a little lighter than your skin tone for covering blemishes, dark circles, etc. Kosas's new liquid concealer has twenty-eight shades—one of the most inclusive ranges we've seen. Rituel de Fille has fewer shades but an intense pigment load, which can make it very versatile.
The tiny pointed brush tip is so precise, which is especially key with concealer: Swirl the brush in concealer, brush the pigment over blemishes, dark circles, and other imperfections, then pat (never rub) with your finger to blend.

Westman Atelier
Spot Check Brush
goop, $38
SHOP NOW
This super creamy medium-coverage concealer comes with the skin-care benefits of an eye cream, helping brighten and improve skin over time. And if it's breakouts you're looking to cover, there are calming and brightening ingredients in there as well.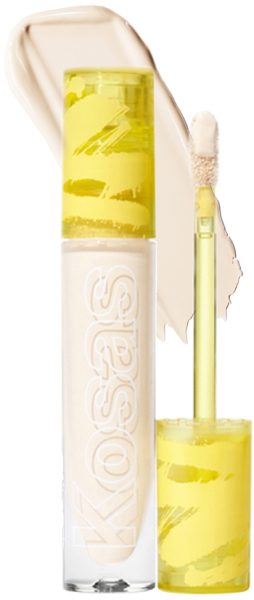 Kosas
Revealer Super
Creamy +
Brightening
Concealer and
Daytime Eye Cream
goop, $28
SHOP NOW
This easy-to-use pot concealer is super creamy and blends seamlessly into skin, leaving it even-looking and radiant.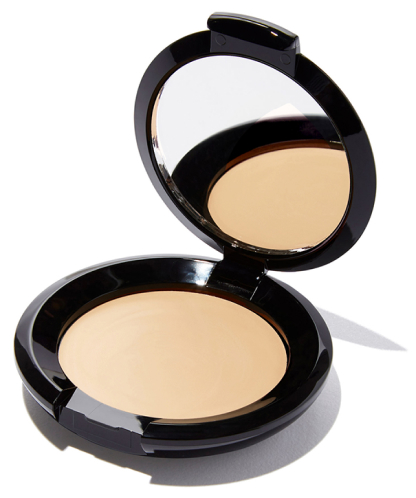 Rituel de Fille
Ethereal Veil Conceal & Cover
goop, $34
SHOP NOW
8
Warm Any Skin Tone with Bronzer
Add dimension with bronzer. "Use a bigger brush to create a natural effect with a bronzer," says Plavsic. "Start by drawing a 'three' shape from the top of your forehead down along your hairline, then underneath the angle of your cheekbone, and then out and gently along the jaw. You can get some nice definition that isn't obvious contouring."