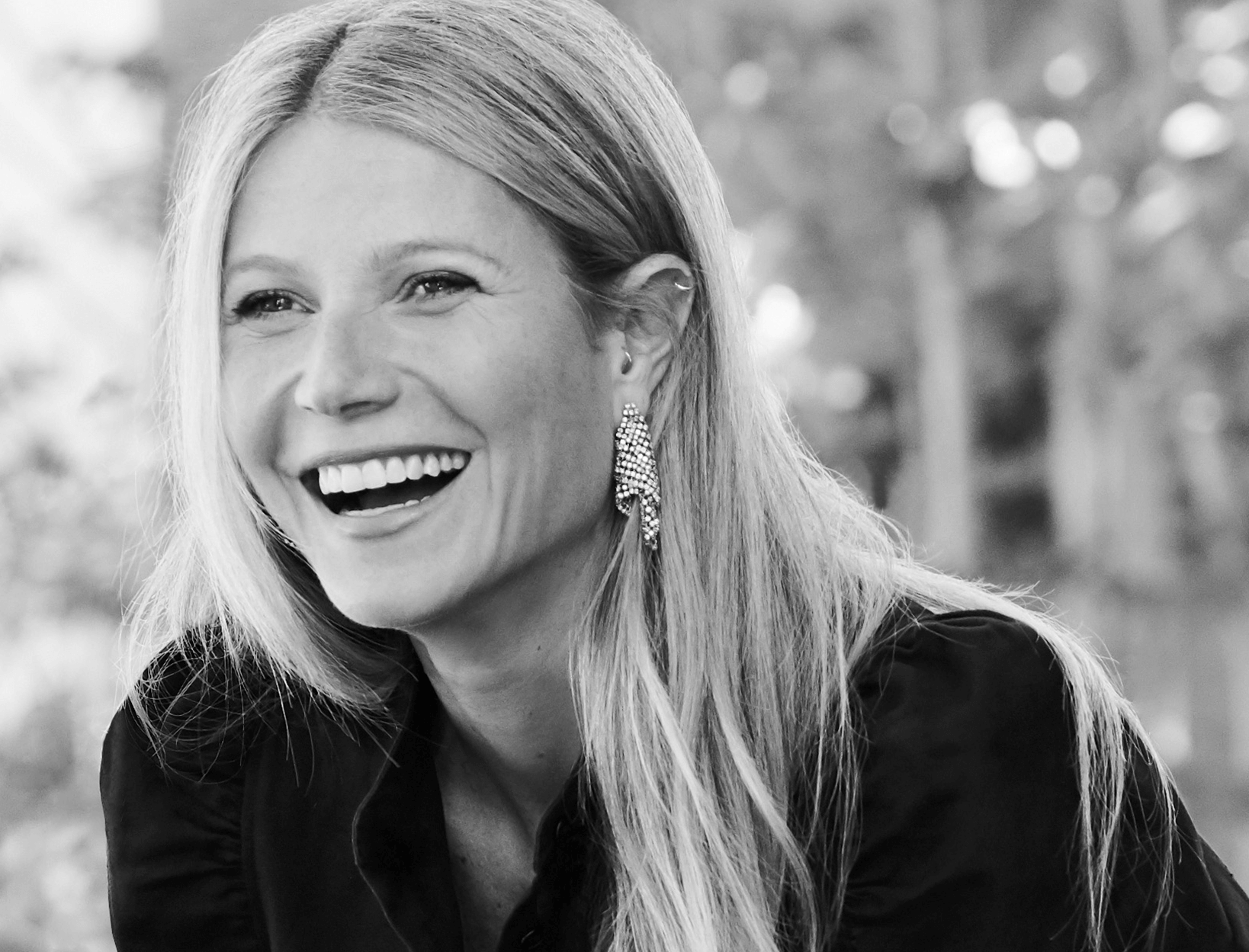 How to do
Your Own
Makeup
for Day & Night
Believe it or not, I am terrible at doing my own makeup. I'm decent at doing it for a friend, but when it comes to my own face, I never get it right. I have been wanting a step by step lesson for ages so I asked my London makeup artist, Emma Lovell, to show me how to do makeup. One of my gorgeous school mum friends from my son Mosey's class agreed to be the model (thank you, Kate!), and I learned so much. I hope it's helpful for some of you!
Our Model

My friend Kate Skrypec was our model for the day, and Emma Lovell replicated the same makeup techniques she used for me in Venice. Scroll down to the bottom to see the amazing final results and the products used for each step!
Before you start: Skin Prep
Before you start to think about applying makeup, it's important to take good care of your skin by cleaning and moisturizing. Before applying makeup, Emma always cleans the face and neck using a cleansing water and cotton pads. Next, Emma massages in moisturizer. Dab a bit on a few key sections—the forehead, chin, cheeks—then smooth in upward, moving from the center out, until the moisturizer is completely absorbed. "Moisturize the entire neck, including the back to keep it smooth and taut," she says. "And always moisturize your lips with a great lip balm."


Daytime Makeup

Here's the makeup Emma usually does for my daytime interviews and appearances. It's the perfect no-makeup makeup.

STEP 1: FOUNDATION

To find your shade, match the foundation to your neck rather than your face. You want your face and neck to be the same color.

Emma dabs the foundation on her hand first—an easy palette—then applies it with her fingers to Kate's forehead, nose, cheeks, and chin. Always start at the center and work outward.

Beautycounter
dew skin moisturizing
coverage
goop, $45

Hydrating and brightening, Beautycounter Dew Skin Moisturizing Coverage sinks in instantly, leaving skin glowy, smooth, and subtly perfected.

STEP 2: CONCEALER

Emma uses a brush to apply concealer only where needed: under the eyes, on the chin, on the T-zone, and around the nose. Go slow, and don't use it all up at once: The idea is to spot-treat.

Rituel de Fille
ethereal veil
conceal & cover
goop, $34

Rituel de Fille Ethereal Veil Conceal & Cover is super pigmented, blends incredibly, and leaves skin flawless.
STEP 3: CURL THE LASHES

This is Emma's one don't-leave-the-house-without-it trick: "Always, always curl your lashes," she says. "It wakes up your face."

Emma starts at the root of the lashes and little by little "walks it out" toward the ends.
STEP 4: EYE SHADOW

Emma likes to use a cream eye shadow, like the ones from RMS. She uses a brush to apply it, blending the shadow into the socket line (but not all the way up to the eyebrows). Don't dab on a ton of shadow all at once; layer it on gradually. With a small brush, trace a slim line of shadow along the bottom lash line to really enhance the eyes.

RMS Beauty
Cream Eye Polish
goop, $28

RMS Beauty Cream Eye Polish in Lunar, a warming gold, adds the perfect touch of shimmer.
STEP 5: MASCARA

Emma puts a smudge of mascara straight onto her hand and uses a tiny, flat-ended brush to apply. Starting at the root, Emma sweeps through the entire length, making sure to define every single lash.

Apply two layers of mascara for the most fluttery effect, allowing a few seconds between coats to let the pigment dry.

Juice Beauty
phyto-pigments
ultra-natural mascara
goop, $24

Hydrating and brightening, Beautycounter Dew Skin Moisturizing Coverage sinks in instantly, leaving skin glowy, smooth, and subtly perfected.
STEP 6: EYEBROWS

Another step that Emma insists on is filling in the eyebrows to frame the face. Choose a color slightly paler than your natural color, and fill in with light, feathery strokes to accentuate and elongate your features as much as possible.

Now, using a clean mascara wand (could be from an old makeup set that you're not using anymore), brush out the brow hairs with light, feathery strokes.

Beautycounter
color define brow pencil
goop, $24

Beautycounter Color Define Brow Pencil comes in a variety of shades and has a built-in blending brush.
STEP 7: CHEEKS

Cream blush is dewy, modern, and perfect for a daytime look. Emma uses her hands to dab it onto the apples of Kate's cheeks and then blends up at an angle and out.

Tata Harper
lip and cheek tint
goop, $39

Infused with coconut oil, Tata Harper Lip and Cheek Tint adds a warm, brightening flush. The rich berry shade Very Popular is perfect.
STEP 8: LIPS

Emma always mixes lipsticks to get exactly the color she wants. First, she dabs Kate's lips directly with the stick. Then, alternating pigments, she mixes the colors directly on her fingers and applies the blend on Kate's lips.

Kosas
weightless lip color
goop, $65

Botanical butters and organic oils make Kosas Weightless Lip Color in Stardust, an elegant, sheerish nude, feel fantastic on. Blend it with Kosas Weightless Lip Color in Rosewater, a creamy pink, and you get a tint that's fresh and understated.
STEP 9: FINAL TOUCHES

With a thick brush, dust the T-zone with a loose setting powder to reduce shine.

Kate's Daytime look is finished!

Beautycounter
mattifying powder
goop, $38

Featherlight (and not tinted) Beautycounter Mattifying Powder deposits a smooth, natural finish.
Transition into Night Time
For my red carpet makeup in Venice, Emma only had 20 minutes to prepare, so she built on the daytime makeup she'd already done. Here's how Emma transitioned on Kate.
STEP 1: EYELINER

Brush some liquid liner directly onto your hand (this isn't necessary, but makeup artists do it to ensure a sleek, crisp application; it also prevents too much liner coming out on the brush). With the liner wand or a liner brush, trace the ink along the base of your lashes—starting at the middle of the eye and going outward. Use a slightly bigger brush, a finger, or a Q-tip to smudge, if you like, or leave it crisp.

Emma draws a line with an eye pencil over the line she's already made with the liquid liner to intensify the look. Here you want to work across the eye, not just from the middle. Using a brush, blend and extend out. Now trace the pencil along your bottom lashes; blend again.

Beautycounter
color outline eye pencil
goop, $24

Beautycounter Color Outline Eye Pencil in Black is a creamy jet black that glides on sleekly and looks fantastic smudged out for a more lived-in look.

W3LL PEOPLE
expressionist
liquid eyeliner
goop, $18

W3ll People Expressionist Liquid Eyeliner is the inkiest, sexiest black, and it doesn't move once it sets.
STEP 2: EYELASHES

Now, mascara. Use one coat of black mascara to make the eyes pop. As before, build slowly and in layers, from the roots to the ends. For a dewy eye look, put a bit more on the middle lashes.

(M)ANASI 7
precision mascara
goop, $49

One coat of (M)anasi 7 Precision Mascara gives you awesome flutter; two coats is sexy, nighttime vibes.
STEP 3: LIPS

Emma paints on the lipstick using a small, flat brush—so it doesn't bleed past the border of the lips.

This one's been passed on for generations: Use a tissue to blot. Finish up with a dab of lip gloss. Emma uses her fingers for this, too.

ILIA
satin cream lip crayon
goop, $24

Ilia Satin Cream Lip Crayon in Tinted Love – the perfect sleek mauve.

Beautycounter
lip gloss
goop, $29

BeautyCounter Lip Gloss is shiny all by itself; shellac it over lipstick for next-level gleam.
STEP 4: CHEEKS

Dab a tiny bit of light shimmer at the top of the cheekbones and at the end of the brows.

Under the cheekbones, add a bit of bronzer or darker powder with an angled brush. This adds contour and gives Kate's face a chiseled look. Finish with a light dusting of powder.

Juice Beauty
Phyto-Pigments
Flash Luminizer
goop, $32

A genius double-ended highlighter-blush-bronzer, Juice Beauty Phyto-Pigments Flash Luminizer in Golden Bronze is brightening smoothed across any area of the face.

Beautycounter
angled blush brush
goop, $35

The plush, slanted bristles of Beautycounter's Angled Blush Brush make contouring a breeze.
STEP 5: AND TO REALLY LIVEN UP THE LOOK…

Emma dabs shimmery eye shadow on the center of Kate's eyelids. "There's nothing worse than dry-looking eyes." Emma says.

RMS Beauty
cream eye polish
goop, $28

RMS Beauty Cream Eye Polish in Seduce is a glimmer-flecked earthy brown
that takes minutes (and zero skill) to
smooth on.
Finished!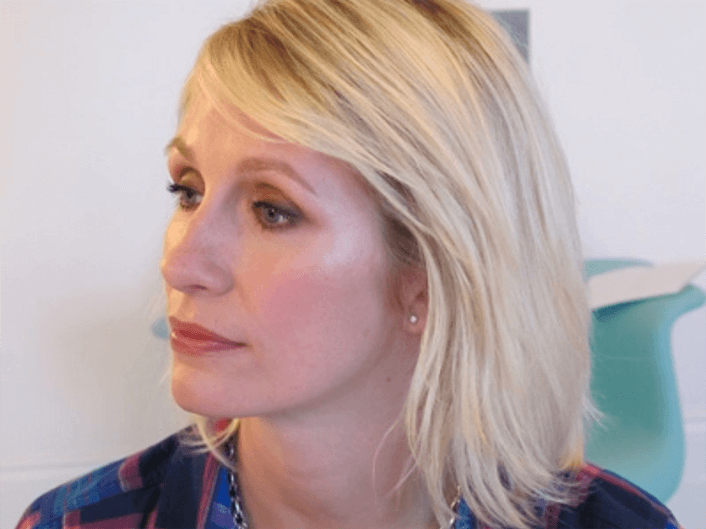 Kate is looking beautiful and ready for her night out.
Note: Brushes

Brushes are most definitely a worthwhile investment. To make them last, Emma washes her brushes after each use with a 2-in-1 shampoo & conditioner and leaves them to dry on a towel each night.