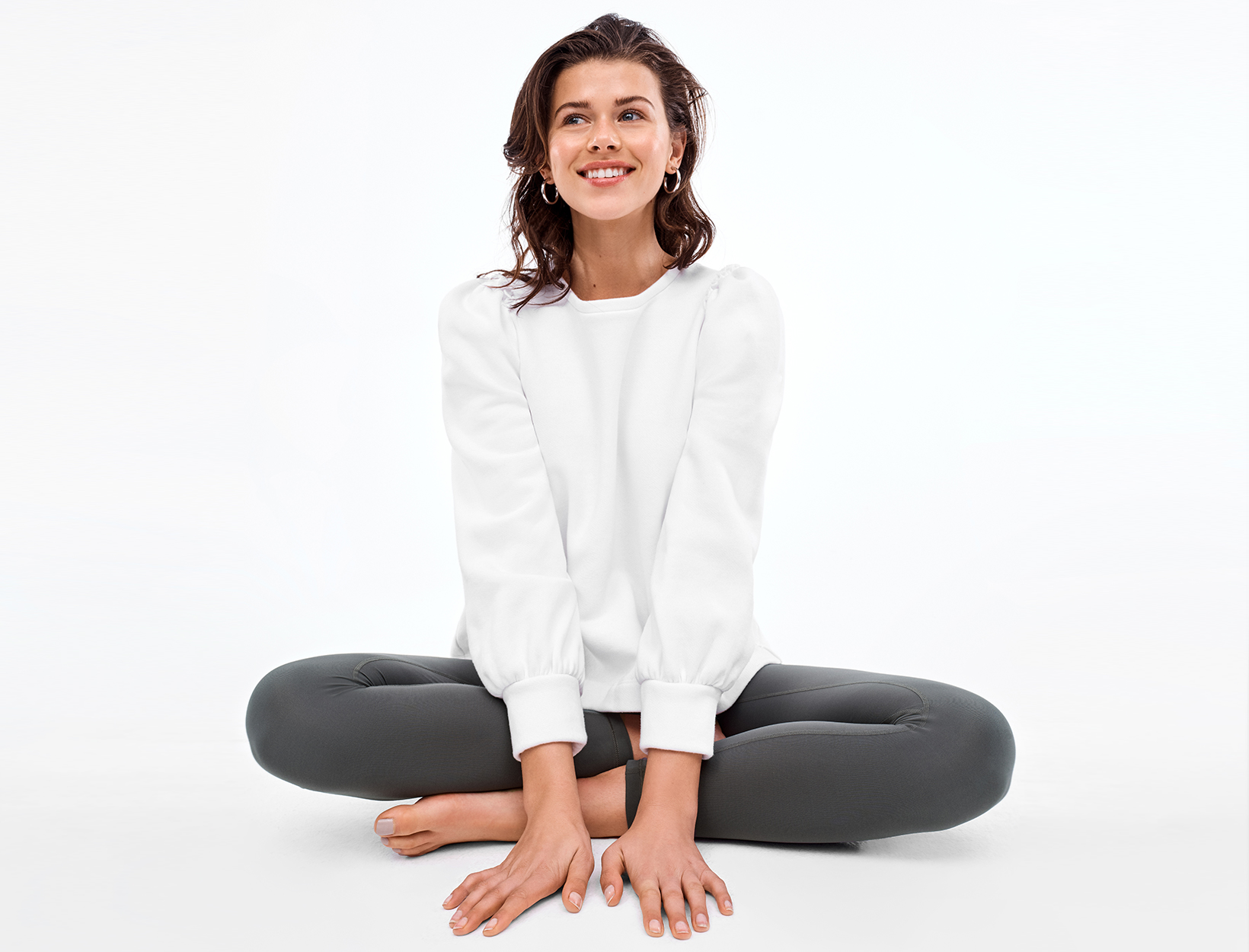 Healthy-Glowy Makeup That
Looks Great on Everyone
Judging from her glowy, seemingly poreless complexion, you'd never know that model Georgia Fowler (above) flew in on a red-eye to make it to this (prepandemic) G. Sport shoot. "She has great skin to begin with," says LA-based makeup artist Nathan Hejl, who went for an effortless, no-makeup makeup look to go with the collection's sleek leggings and elongating unitards, which hung on racks all around them. "It's about enhancing everything, making you look more radiant and beautiful without specifically playing up a single feature." We hung around the makeup area to watch Hejl at work—and got all of his tips for our favorite sort of makeup look: easy and natural.