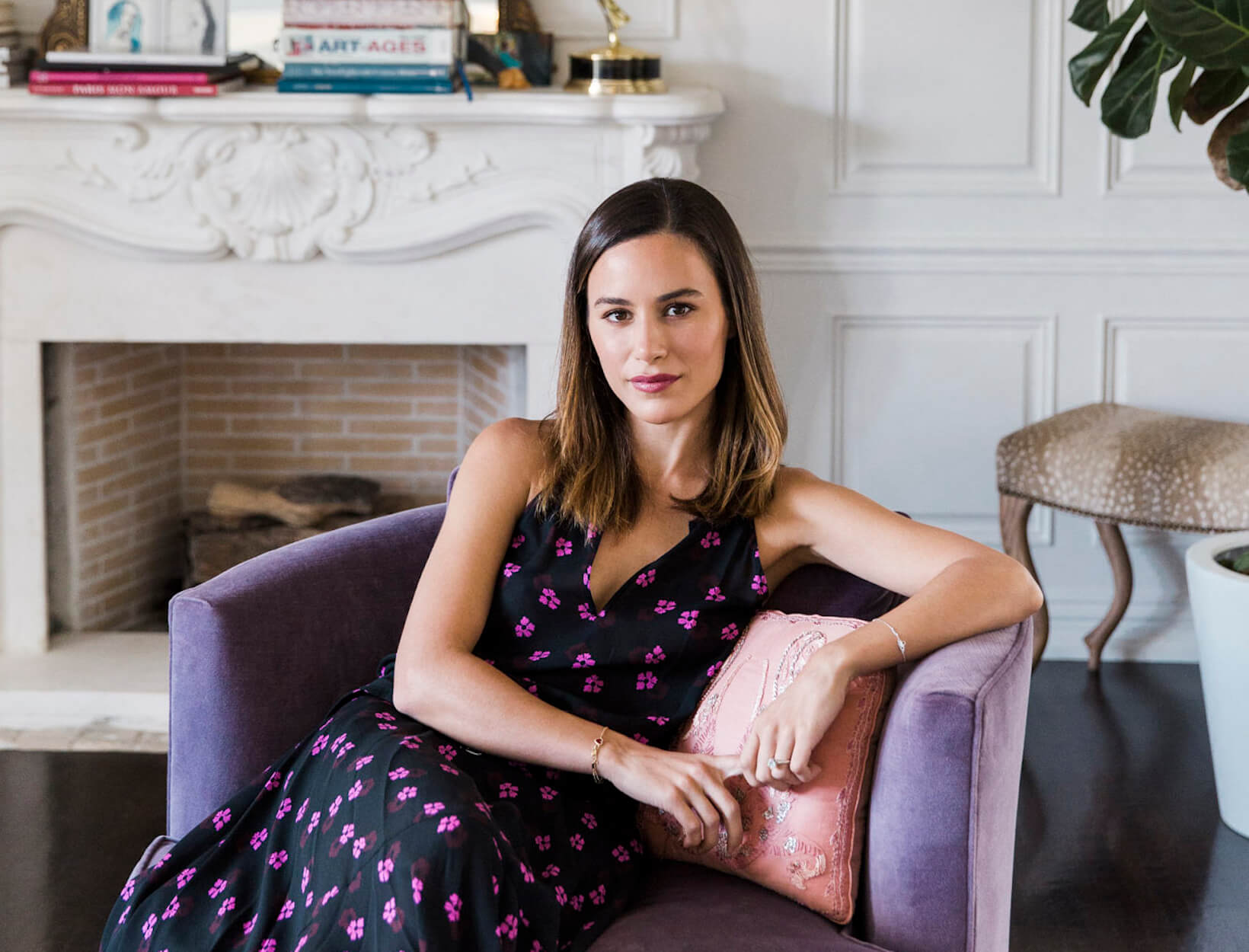 Kosas founder Sheena Yaitanes wears Weightless Lip Color in Undone. Photo: Julia Stotz
Finding the Perfect Red—and Lessons from
a Reluctant Lipstick Wearer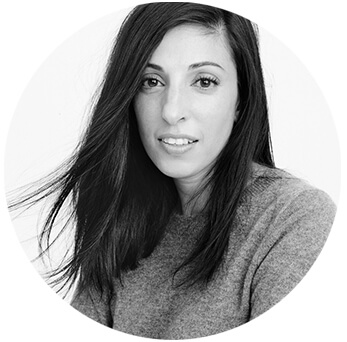 Our very own Nandita Khanna was ready to become more of a lipstick wearer—at least some of the time. Like us, she insists on clean and non-toxic, so we sent her to Sheena Yaitanes, a painter by background and founder of Kosas, here in LA. Nan walked out looking stunning—and so pleased to have found, at last, her perfect shade (not to mention a few trusty backups). Here, her journey to the ultimate red lip:
My relationship with lipstick over the years is a lot like my dating life: Hot and heavy at times, and all but nonexistent at others. My makeup approach is fairly pared back—a bit of RMS concealer under my eyes, a swipe of Beautycounter mascara, and a dab of blush from Kjaer Weis. Most days. I wear a little Rodin lip balm (I keep one at my desk and one in my bag at all times), but lipstick usually feels too fussy to incorporate into my morning routine.
But I'd love to find a red that works for me—something I can slick on and instantly look (and feel) more sophisticated, pulled-together, and/or dressed-up, particularly on the days I go straight from the office to dinner or a work event. Here's where the art and science of having started a lipstick company—a smartly edited one at that—hopefully comes in.
The first thing that strikes me about Sheena Yaitanes, beyond her warm, enviably pulled-together home, was that she actually looks a little…like me. It's much easier for me to heed the advice of a woman with darker hair and olive-y skin like mine than the blonde, blue-eyed salespeople I seem to always find myself with at the makeup counter.
The next surprise: Kosas has just four shades of red in its line—two bright reds and two deep reds. "They're reds that work on just about everyone," says Yaitanes. "Electra is a cooler, classic red, and the other, Thrillest, is an edgier version that leans towards orange. "Because my reds aren't 100 percent opaque, they never go on too blue or too orange," she continues, pulling out Undone, a toasty pink which looks like my natural lips—just better. Sort of a starter lip color for the uninitiated. It goes with my warmer skin tone, she notes. "When you use colors that sit on the same side of the color wheel as your skin tone, the result is energetic and balanced—that's what you want," she says.
Still, only two types of reds? "The 'more is more' approach appeals to beauty junkies, but really alienates the everyday woman," Yaitanes says. That's precisely why she launched the brand with just four shades—Rosewater, Darkroom, Fringe, and Undone, each meant to flatter multiple skin tones. What's more, she's rolled out new shades thoughtfully. "A lipstick needs to work for you every single time you use it," she says.
I tell her about a black-tie wedding I attended last summer: I forgot my red lipstick. (Since I can't do a smokey eye, I tend to default to a red lip for fancier situations.) I dashed into a shop in Montecito, immediately overwhelmed by the number of options. When the shop girl asked what I was looking for, I described my ideal red lipstick: Matte finish, hydrating, and stays in place.
I ended up with a choice based strictly on packaging, but Yaitanes points out that it's a blue-red, and what I really need is a red with orange-y undertones. (Blue-reds are best for someone with cooler undertones, ashy tones in hair, or blue eyes, she explains.) This is a newsflash to me. She hands me Thrillest, what's billed on her site as an "adventurous poppy."
Next, I want to know how to put it on. Yaitanes likens the technique to applying nail polish—it's all about a gradual build. Instead of applying the tube directly to my lips, I'm supposed to load up the pad of my middle finger with lipstick, working it in so it fills out all the little lines and crevices. I can stop here, and treat it like a stain, or, she says, if I'm going out, continue to layer it on, but this time directly from the tube. Easy—and, I have to say, I love how it looks.
Later that night, I head out to a party; along with my black silk jumpsuit and otherwise minimal makeup, I've got my brand-new not-too-orangey-red-red lip—and, for the first time, I know I've met my match.