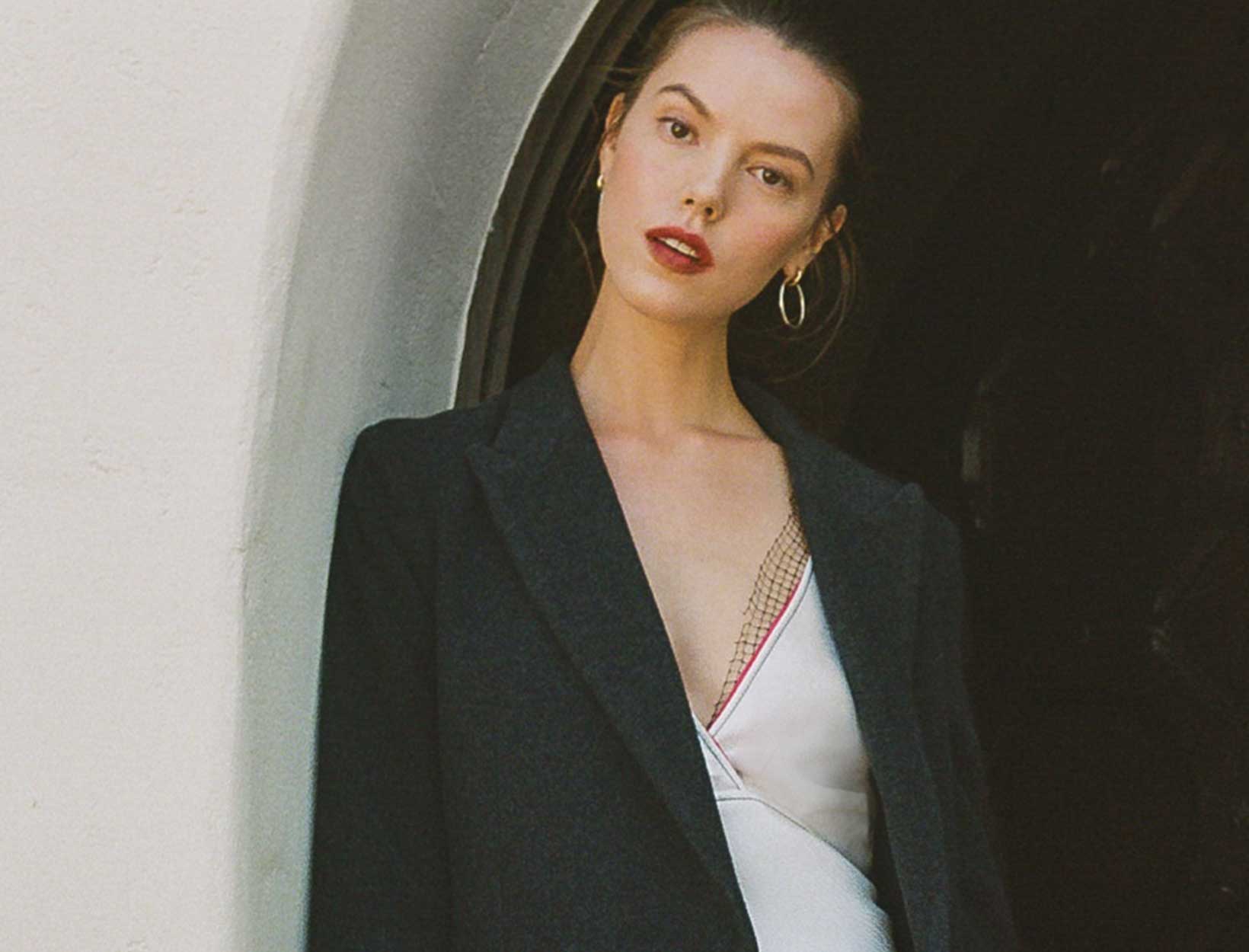 No Matter What You're Wearing,
This Laid-Back Makeup Look Is Perfect
Even at the fanciest party, makeup need not be full-on sparkly, smoky, or attention-grabbing to read as celebratory. "You might think a more natural-looking face needs at least a default red lip—but it does not necessarily," says LA makeup artist Mia Yang, who created the easy look above with a striking plummy lip color. Clean-looking, super hydrated skin, full brows, lush lashes, and a bit of glow are all you need to look polished and ready for anything.
Yang likes to focus on the lips for a clean, dressed-up look. "I want it to feel sexy and not look too young or playful," she says. "When you bring in too many elements—lips, cheeks, brows, and eyes—it's easy to overdo it." Yang showed us a great trick, dabbing the same lipstick shade onto both lips and cheeks: "This is intentional—you notice color, but it doesn't come off as a full-on look."
---
---
---
---