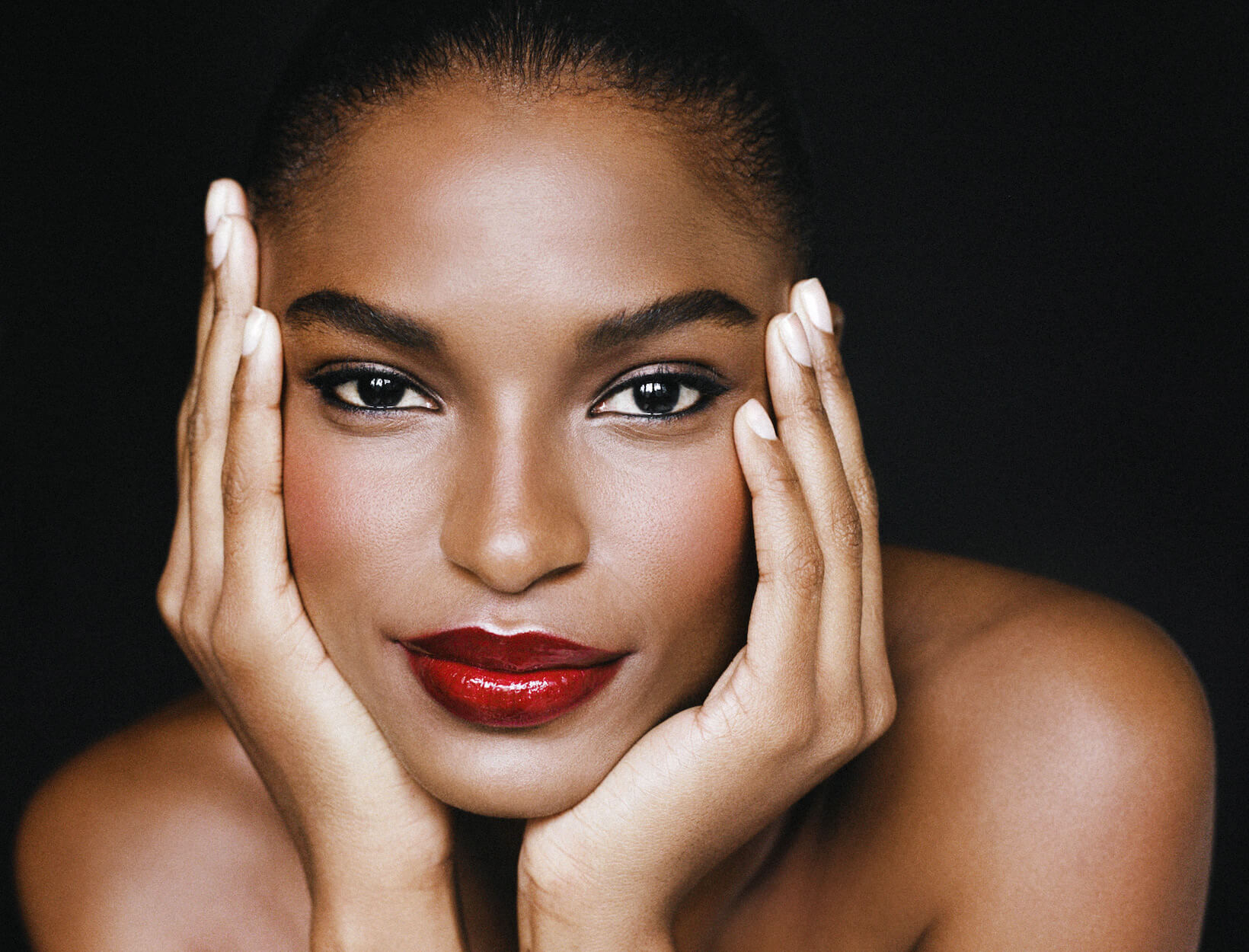 Photo courtesy of Heather Hazzan/The Licensing Project
Easiest-Ever Hair and Makeup for Parties
Sometimes the most glamorous look is the simplest. "Holiday parties are breeding grounds for bad angles and unflattering group selfies," says New York style guru Jenna Lyons, who founded LoveSeen lashes. "So I keep it easy with a red lip and clean eye." New York makeup artist and Westman Atelier founder Gucci Westman is feeling the same energy for parties this year. "The contrast between beautiful, luminous skin and a bold lip is just so chic," she says. Similarly, top LA hairstylist Mark Townsend says it's the little details—a great pin, an extra boost of shine—that make a look feel festive.
Guarantee a Good Hair Night
Before you even step into the shower, pretreat your hair for extra shine and fantastic texture. Made with cuticle-sealing vitamin C, omega-rich sea buckthorn oil, and shine-boosting plumeria monoi oil, the goop serum goes on twenty minutes before you shampoo for results you won't believe: Less frizz, amazing shine and texture, plus it moisturizes and helps detangle, no matter what your hair type or texture. Afterward, do your routine, from shampooing and conditioning to drying and styling, as usual.
Add an Accessory
Add instant glamour with a headband or pins, says Townsend. "I love a headband with hair that's down—especially with a pretty detail like crystal embellishments or velvet. You don't need to use it to slick your hair back, so leave hair as is and just place it on the top of your head right behind your ears." Townsend also loves using gold or silver bobby pins and letting them show. "You don't have to spend time hiding bobby pins anymore," he says. "I love that it adds a little unsuspected bit of sparkle."