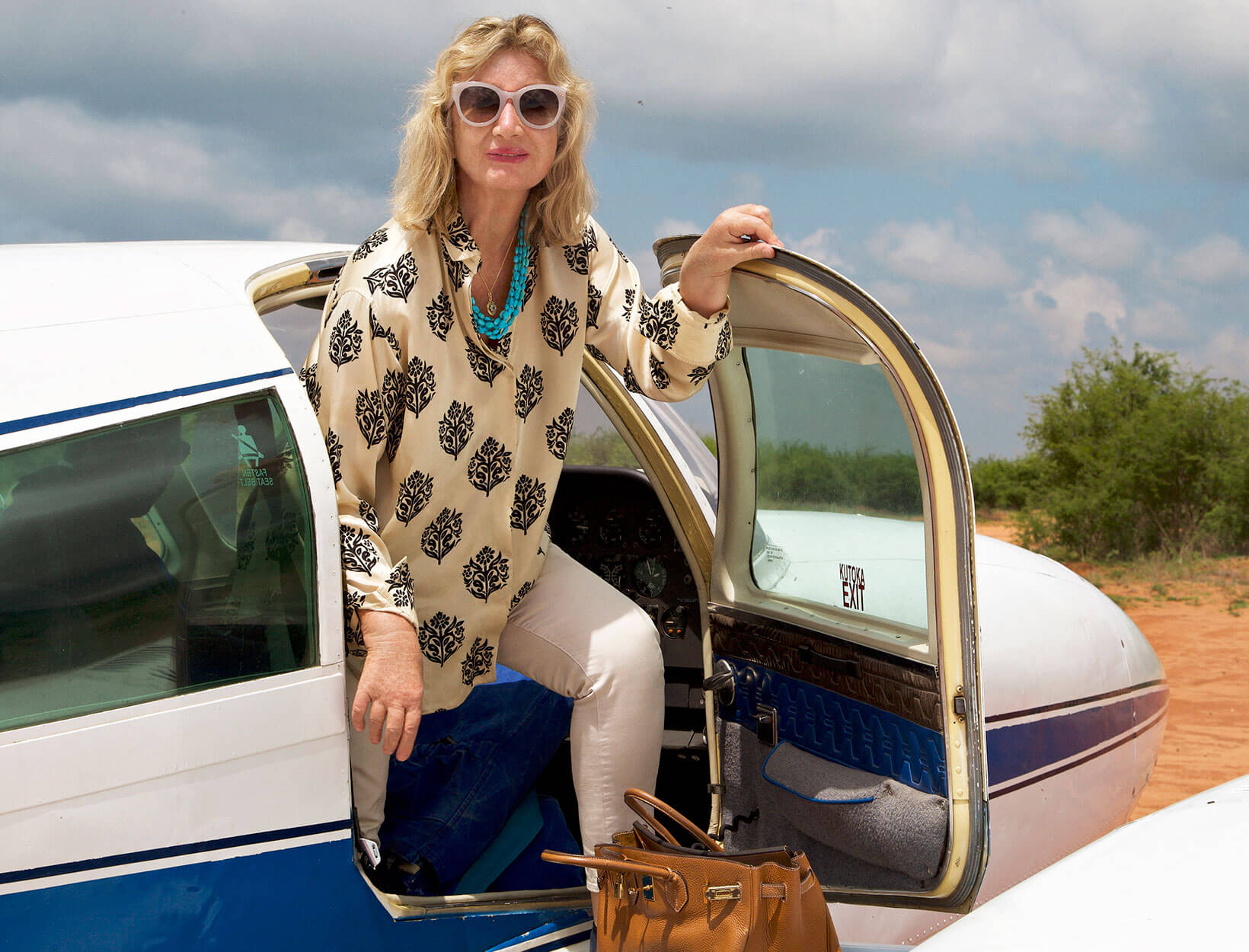 The Beauty Closet Questionnaire
Secrets of the French-Girl Glow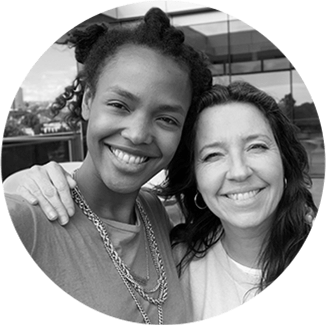 goop beauty editors Jean Godfrey-June and Megan O'Neill love to ask—and answer—questions. On their podcast, The Beauty Closet, they're doing both. To familiarize you with each week's guest, we came up with a goop beauty (and life) questionnaire.
THIS WEEK WE'RE TALKING TO:
Sylvie Chantecaille, CEO and president of Chantecaille
Sylvie Chantecaille came to America from Paris at twenty-five with her husband "to run away from our parents for a year"—and the now-seventy-five-year-old is still here. If you love a glowy, fresh, French-girl look, Chantecaille is your guru: "In France, even if you wear makeup, it had better not look like it or your mother will kill you," she laughs on this week's (especially hilarious, glamorous, and inspiring) episode of The Beauty Closet.
LISTEN NOW
Chantecaille has made a career of flattering skin: In 1979, at Estée Lauder, she founded Prescriptives, the light-years-ahead-of-its-time, skin-centric, shade-inclusive brand that pretty much invented the concept of glow as something you might amplify in skin. Twenty-three years ago, she went out on her own to found Chantecaille, creating makeup and skin care so refined that she's become known as the "foundation whisperer." The textures and pigments she creates make anyone's skin—any age, skin tone, or skin type—look more beautiful.
"I also wanted really pure formulas," Chantecaille says, explaining that personal health challenges from Lyme disease informed her vision for the line, which is made without conventional preservatives or other potentially toxic ingredients.
The business is, at its heart, a family affair: Chantecaille managed to convince her entire immediate family to work with her. "My deepest desire was to have a tribe," she says. And more than ever, conservation—of wild spaces and species—fuels what Chantecaille does day-to-day in both her personal and professional life. Her gorgeous embossed makeup palettes have raised money and awareness for everything from monarch butterflies and African elephants to ocean wildlife and Amazon hummingbirds (this last effort is helping the ASOMI Indigenous women's association buy back seventy-five acres of their Amazon home).
Chantecaille's version of the goop beauty questionnaire has to be one of the more glamorous we've ever received.
Go-to weeknight recipe?
Porcini risotto.
Favorite way to moisturize?
I need oil—my body craves oil. I use my Rose de Mai Face Oil only on my cheeks in the morning; if I put face oil on my forehead, it tends to creep into my eyes during the day.
I love to massage Rose de Mai Body Oil on my legs, along the meridian points—start with your right leg, and work on the gall bladder meridian, around your knees, then up the back of your legs for the stomach meridian. I like to mix it with our Retinol Body Treatment. Together, these two give you the most perfect texture—you never look dry, even after spending time in the sun.
Favorite clean beauty products you don't make?
Innersense shampoo and conditioner.
Best advice about aging?
Don't think about it!
The things you buy in bulk?
Toilet paper. Specifically from Who Gives a Crap—it's bamboo and doesn't require cutting a tree.
Beauty ritual you're most faithful to?
Definitely cleansing my face every night with our Rose Eye Makeup Remover, then rinsing with lots of water and spritzing Pure Rosewater all over my face and hair! Then I use our new Gold Recovery Intense Concentrate P.M., apply our Gold Recovery Mask, and I sleep in it. And of course, brushing my teeth.
goop pick

OLAS

Bamboo Toothbrush

goop, $8

SHOP NOW
What would you put on your neon sign?
Come for dinner!
Currently in your goop shopping cart?
The plant mister from Haws.
Lipstick or balm?
Lipstick. My current favorite is our new Fall Lip Veil in Tamarind.
Secret to making a great foundation?
It's all about the texture and the quality of the pigment–it has to be transparent. The formula has to have enough emollience so that it melts into the skin, but not so much that skin looks greasy. It's important the foundation truly blends with each person's own undertones, so it doesn't look like they're wearing anything, and of course it has to work with their skin type. Since you wear foundation all day, it has to be good for your skin, which is why we infuse intelligent skin-care benefits into our foundation formulas. It makes them magic.
Favorite movie?
Somewhere in Time—it's the most romantic movie ever.
Favorite hotel?
Punta Tragara in Capri. It's the best view in the world! I love to have breakfast on the terrace looking at the incredible sea—I mean, Capri is just so special.
Glowy-skin trick?
Mixing our glow-boosting Radiance Elixir with my Bio Lifting Serum+.
Favorite book?
Where the Crawdads Sing by Delia Owens. Oh, I loved her resilience, her ability to survive in nature alone, to become an expert without anyone's help, to be such a strong woman, and to be able to take care of what she had to without ever letting anyone know her struggles.
Preferred form of exercise?
Pilates. When summer is here, I like to do Pilates exercises in the pool.
Proudest moment?
So many of them, but especially seeing my children work with me every day.
Perfect Sunday afternoon?
Taking the boat on the ocean with good friends, having lunch, swimming, talking, and at the end of the day, curling up with a good book by the fire.
goopiest thing you'll never try?
I'm not sure that you-know-what-scented candle would be for me! Ha!
How often do you charge your crystals?
Not as often as I should.
---
We hope you enjoy the books recommended here. Our goal is to suggest only things we love and think you might, as well. We also like transparency, so, full disclosure: We may collect a share of sales or other compensation if you purchase through the external links on this page.