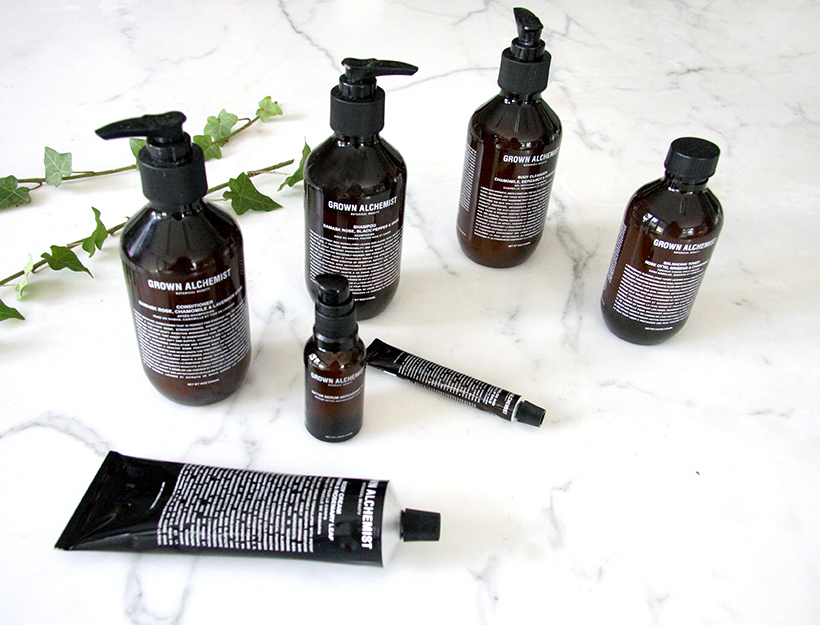 Ask Jean: Who Makes the Prettiest Clean Products?
Dear Jean, Is it superficial to judge a product by its package? Because I can't help myself! I want stuff that looks pretty in my shower—what are the best-looking clean options? —J.W.

Products are the furniture of the bath area, no? A hideous package makes you feel…hideous, but a pretty package with a not-fantastic formula inside it is even less appealing. I just moved, and the process of putting everything back together absolutely began with arranging a few great-looking products along the shelf in my shower.
I picked shampoo, conditioner, and body wash from Grown Alchemist solely because they looked good—the brown glass bottles have a cool, modern-apothecary vibe—and thus made me feel sane inside the landscape of half-opened cardboard boxes that is the rest of my house.
Taking an actual shower, however, was a revelation. Everyone should run out and buy every last bit of Grown Alchemist they can find. You emerge from the shower with the softest hair and skin imaginable, and every formula smells incredibly beautiful: Black pepper and damask rose, rose geranium, grapefruit, chamomile, bergamot, sage, rosewood … The ingredients are organic and the formulas are supremely moisturizing, and they leave your hair and skin with the faintest, nicest bit of scent.
The packaging and the not-gender-specific scent make them as appealing to men as they are to women; for that reason, they're an amazing and indulgent gift for practically anyone. Though you will find yourself opening up your order and not wanting to give any of it away, I guarantee.