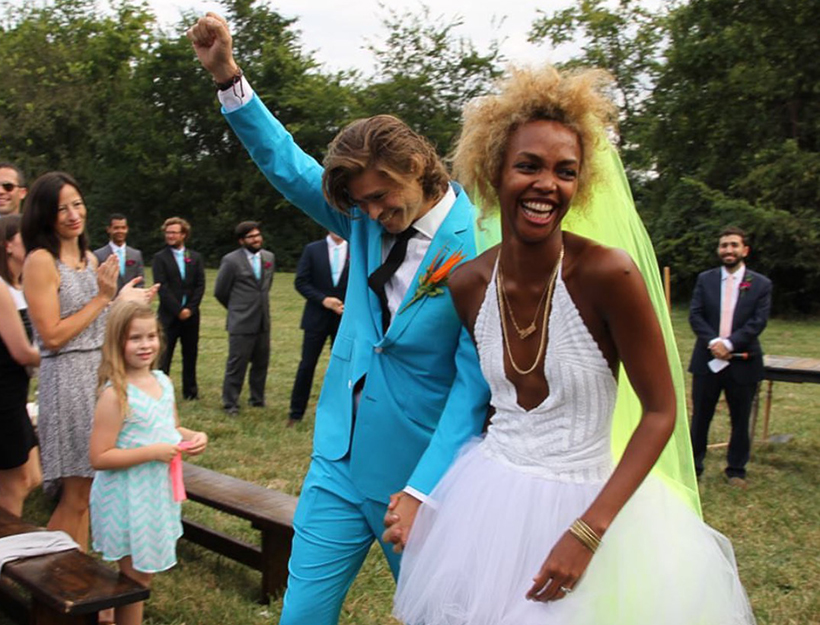 Ask Jean: Best Wedding Makeup for Hot Weather?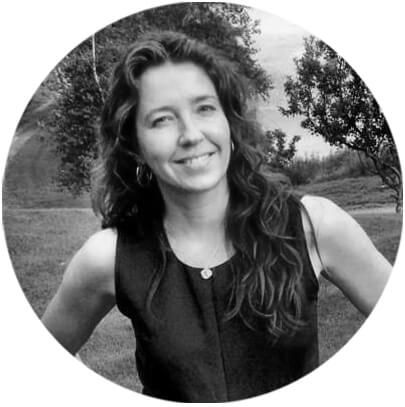 We want to answer your most pressing questions—or, you know, just the things that you're curious about. Please keep them coming to [email protected]. Below, a q for our beauty director, Jean Godfrey-June.
Dear Jean, I'm getting married in New Orleans—outside. In other words, any makeup I try to wear is probably going to melt. What do I wear makeup-wise? —Beth
Dear Beth, Getting-married makeup should look like the best everyday makeup: you, but better. The mistake people make is in engaging with the well-known enemy of all happiness—perfection. Everyone takes wedding photographs, but truly, one half of those pictures—the posed ones, the one's you're thinking about when you're like, That eye-shadow gradation must be perfect! My skin must have not one iota of shininess! Not a hair out of place!—are never going to be looked at again by anyone.
The pictures everyone looks at are the fun ones, of course—the candid, in-motion, something-actually-happening ones. Like this happy one from goop senior beauty editor Megan O'Neill's wedding in Nashville (it was hot, and as you can see, she looked beyond beautiful). Those in-motion moments are what any bride—whether the venue's inside or outside, hot climate or subzero—should think about in terms of makeup. Imagine yourself laughing, crying, dancing, hugging children, and kissing the love of your life. You don't need a bulletproof layer of foundation and blankets of powder; you need pretty much what makeup you might wear every day, just ramped up in a few places: softly sculpted brows, glowing skin, lush lashes, and beautifully tinted lips and cheeks.
Where the amping occurs is up to you. But no matter how much makeup you plan to wear, dab on eye cream and moisturizer first, and for an easy, all-day lift (not to mention instant depuffing) that feels incredible on your skin, 10 minutes spent smoothing a vibrating skin roller over your skin is (really) worth it. For extra indulgence, combine it with a cooling, skin-boosting eye mask.
With your skin glowing healthily, move on to evening out your skin tone and minimizing imperfections. Consider primer so your makeup stays looking fresh all day (or night); focus on concealing anything that bothers you with actual concealer rather than trying to cover it with foundation.
Apply a clean foundation or tinted moisturizer to even skin tone (then concealer).
Begin any serious amping-up with the eye area—not in terms of major color (unless you're super into it) but in terms of defining your eyes and lashes as much as possible. Liquid liner—inked in at the base of your upper lashes—gives you great definition that wakes up your entire face, whether you trace a tight line or cat-eye or blend it out into sexy smudginess. Waterproof mascara is fine (though not clean), but the kind-of-amazing, truly-unmeltable, definitely-worth-considering alternative and the best lash option in my opinion is false eyelashes. These brilliant ones from style guru Jenna Lyons come in designs from ultranatural (the Cate) to more dramatic (the Troi and the Iris give progressively more drama). And a wash of velvety shadow looks sleek.
Tip: Have a bridesmaid carry face wipes (these smell faintly, soothingly of orange and lavender and hydrate as they smooth off pigment), along with Q-tips and blotting papers.
The other prime spot is your cheekbones: A bride should definitely have a bit of blush. Layer a super neutral shade on the bottom—for most skin types, something with brown and rose colors in it—with a brighter one on top. Unless you're a fan of and expert with contour, your wedding is not the time to seriously sculpt your face. Smile and focus the blush on the apples of your cheeks.
Wear the lip color you love the most. (Wearing something out of character will cause all sorts of hard-to-decipher comments like, "Wow, you went for bright red, huh?" No one wants to be thinking about lip color at their wedding.) To make it last, layer the color: First use it as a stain, blotting after you put it on, then go over it periodically as needed.
Last of all, there's extra: If you love contour and sparkle, contour and sparkle to your heart's content. It's your day.