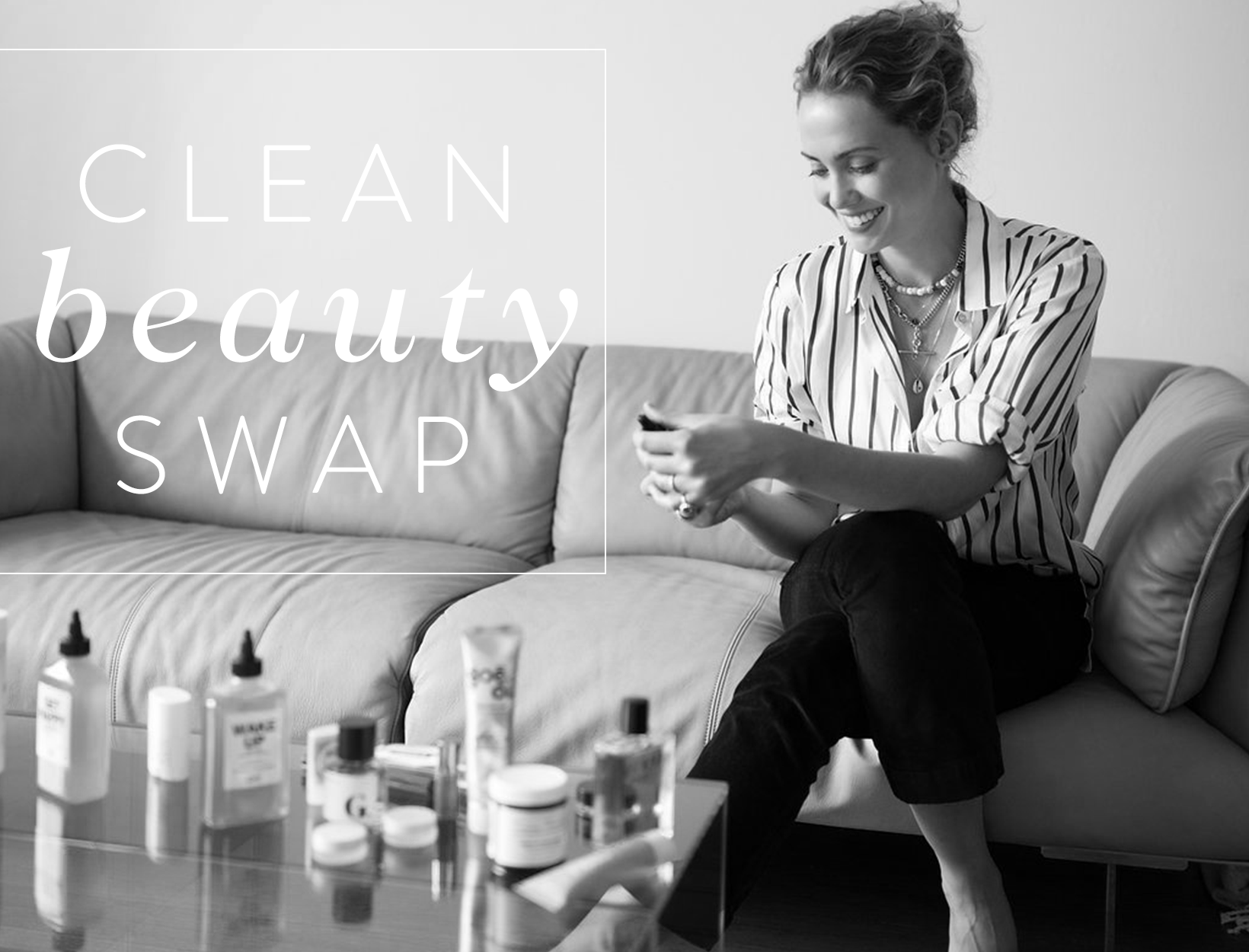 Photographs by Ana Gambuto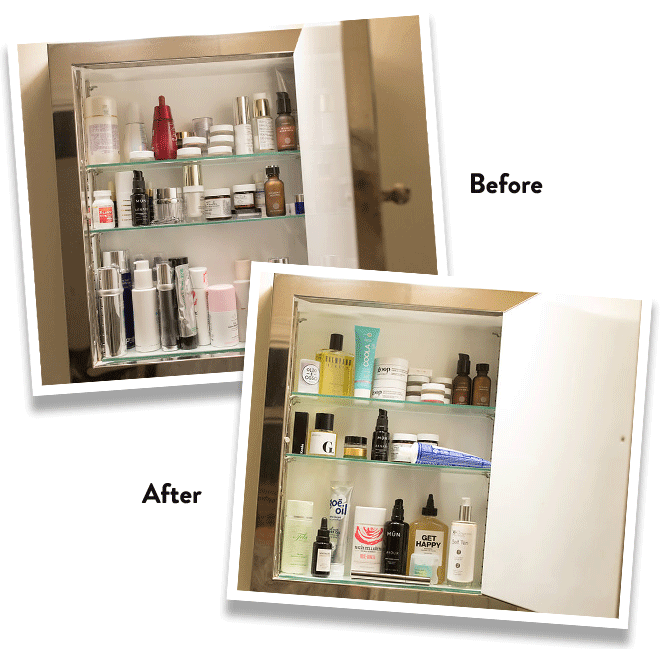 "I am SO into this," says Laurel Pantin as we spill several large bags' worth of clean beauty items out onto her coffee table at her airy, minimalist West Village apartment. Coveteur editorial director is literally jumping around her living room with excitement. Her exuberance might surprise someone who's never met her: Pictures capture her stunning, graceful beauty, but not the lanky goofiness that makes an in-person Laurel even more irresistible.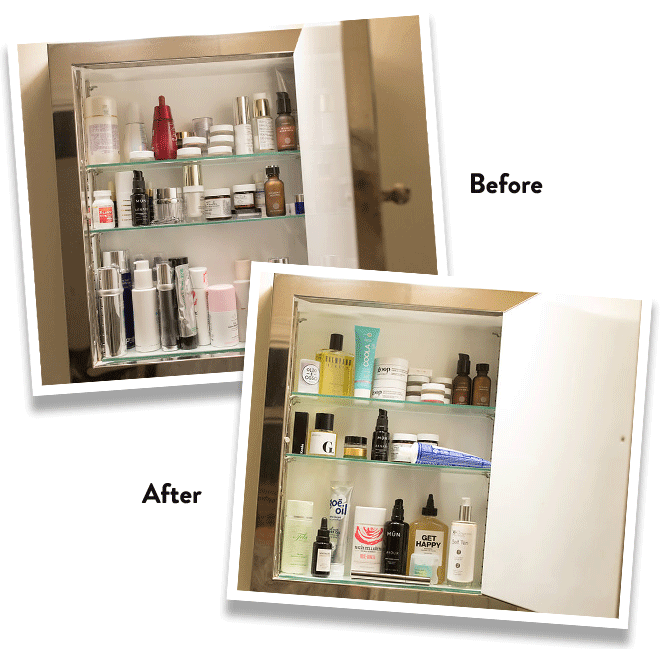 Laurel's interest in non-toxic and clean is ongoing: "I was lucky enough to meet the late Horst Rechelbacher [founder of both Intelligent Nutrients and Aveda] long ago at Teen Vogue and he really woke me up about beauty products." Working in fashion—the aforementioned Teen Vogue, Glamour, Lucky, Snapchat, to name a few—makes sticking to an all-clean routine difficult, however: "You manage to acquire a lot of shiny new things," she laughs. "It's hard to resist a new beauty product—still, most of the stuff I rely on is pretty green, with not a ton of ingredients on the label. I love Tammy Fender, RMS, and Tela Organics."
Everything on the table is, of course, as green as goop—it's also shiny and new in that fantastic way that only beauty items can be; the first thing that catches Laurel's eye is a dusky-dark lip/cheek stain from Balmyard Beauty. "This is kind of the perfect shade," she says, dabbing it on with her finger. Indeed it is—a deep sort of black-plum that manages to be both dramatic and gorgeously translucent.
goop's just-out Goop 02 Shiso fragrance is what she unwraps next. "I'm really specific about perfume," she says. "I don't like what everybody else likes—wait!" she's spritzing it on her wrists. "I love this—it's smoky and turpentine-y-amazing. I will wear this, for sure."
The discoveries continue, with Laurel showing us what she already loves, and explaining what she most wants to switch out: