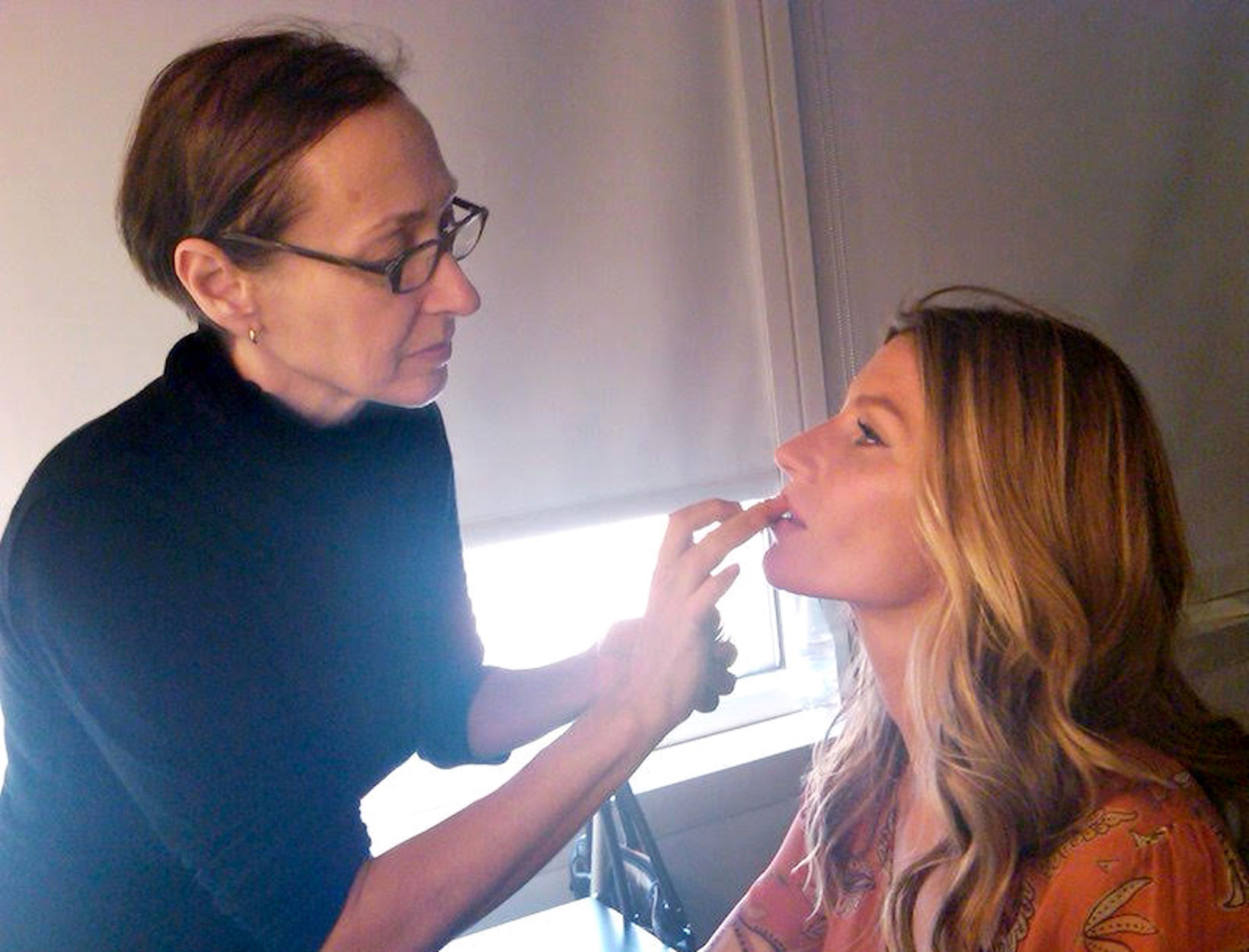 10 Makeup-Artist Tips That
Surprised (and Delighted) Us
Artfully done makeup is the difference between looking like a more vivacious version of yourself and…looking like you're wearing makeup. Below, some of the best makeup gurus in the business go beyond the usual favorite-product recommendations to give us some pretty out-there (but brilliant) advice. From skin-care-as-highlighter to penciling in your brows backward, these incredibly useful makeup tricks from some of the world's top pros were totally new to us—and really do work.
1
founder of Jillian Dempsey
"When I'm in express-makeup mode (always), I press my mascara wand straight into my upper waterline; it fills in the spaces for liner and mascara in the same application."
2
founder of RMS Beauty
"To enhance beautiful lips, line outside your lips with the same color pencil as your lips. When you apply any lipstick color, it makes the lips look more natural, and when it wears off, it still looks real."
3
makeup artist
"Use a really rich moisturizer, like Weleda Skin Food, instead of a traditional highlighter: Work a bit of it into the high points of the face for a sport-luxe sheen."
4
founder and creative director of Westman Atelier
"Always use your regular, trustworthy skin-care products before an important event…. I've learned that one the hard way!"
5
makeup artist
"If you've messed up your blush and applied too much, go over your cheek with a little foundation. This cuts down the color and creates a lit-from-within glow."
6
founder and creative director of Kosas Cosmetics
"Pencil in your eyebrows backward, against the growth of hair, because it allows you to get up under the hair."
7
makeup artist
"I love to use oils and balms as highlighter. Lip balm is also great in a pinch: Warm it between your fingers and press it into the high points of your face."
8
founder of RMS Beauty
"Curl your lashes with a warm spoon. This always creates a beautiful controlled curl. A lash curler tends to make lashes go straight up, come out crooked, or look like an angled step."
9
founder and creative director of Kosas Cosmetics
"One toilet-seat cover equals ten sheets of blotting paper."
10
founder of RMS Beauty
"Never use a complete strip of false lashes. Cut strips into very small sections and apply individually. It'll look a thousand times better and more natural than a strip. And look for lash strips that have an extremely small band at the base."