What Is Hair Slugging? (And How to Do It Right)
Written by: Megan O'Neill
|
Published on: August 20, 2022
|
Updated on: July 11, 2023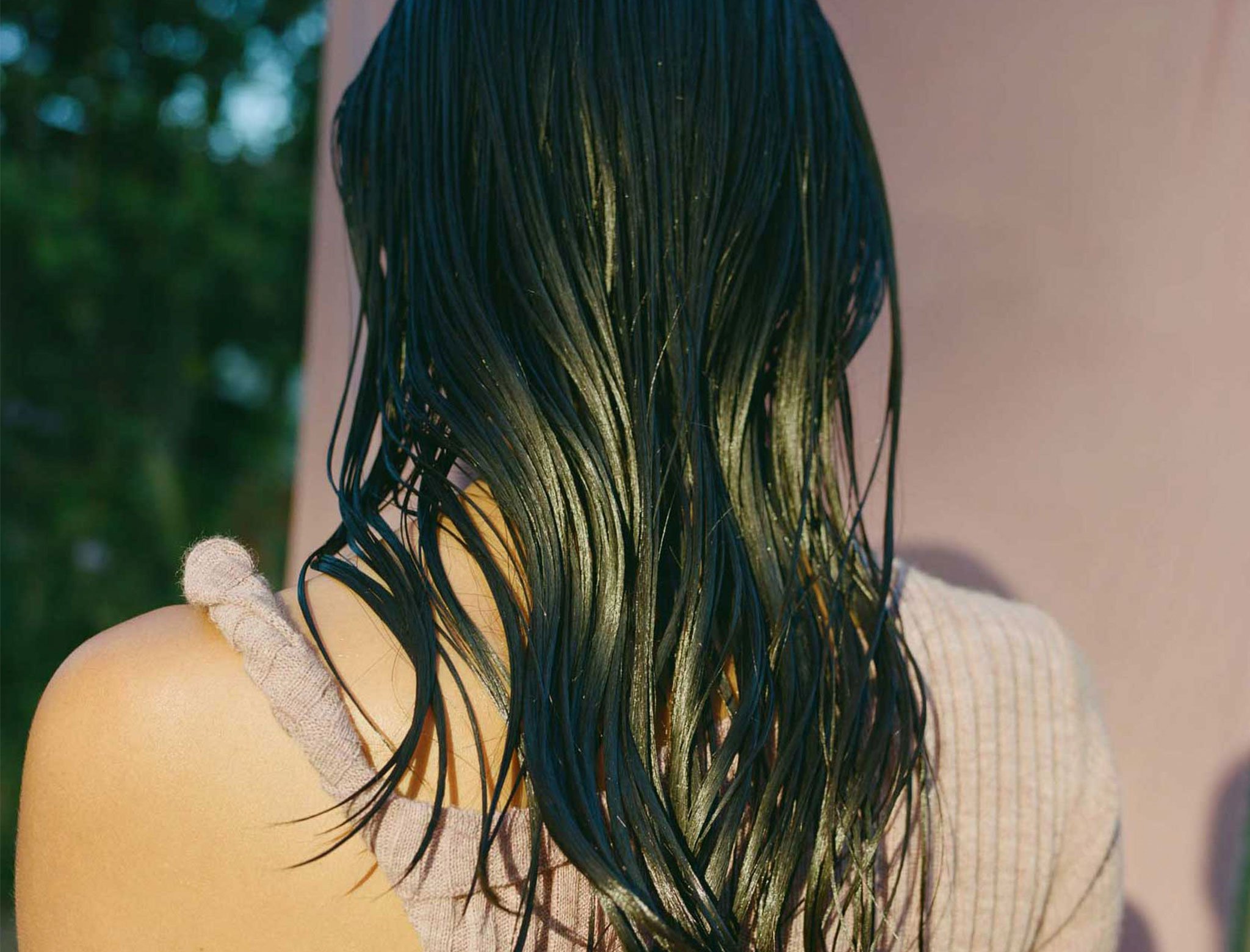 Sun, chlorine, salt water, hair color, and heat styling all leach away our hair's vibrance, shine, and elasticity. Hair slugging—inspired by skin slugging, the K-beauty trend of layering moisturizing treatments—is the answer.
The idea is to lavish your hair (and scalp) with clean moisturizing formulas at every step to smooth frizz, silkify ragged ends and edges, deep-condition, soothe the scalp, and restore hair to its shiny, healthy-looking best. Hair slugging with clean formulas made with powerful conditioning ingredients—versus the silicones common in conventional products, which make hair feel as if it's being nourished but don't deliver moisture—is the way to get noticeable results.
1. Preshower Step
Smooth in this gorgeously softening preshampoo serum, leaving it in for at least 20 minutes and as long as overnight—Gwyneth applies it before working out so that any heat generated helps all the hair-boosting ingredients better soak in. The radiance-boosting, frizz-taming blend of monoi oil, vitamin C, and omega-rich sea buckthorn is a hair miracle.
2. In the Shower
No matter what your hair type, shampoo and conditioner make the biggest difference in the way your hair looks and feels—which is why we formulated Shinebath shampoo and conditioner with a strengthening blend of amino acids, hydrolyzed pea protein, and botanical oils. The combination leaves hair impossibly lustrous, bouncy, and downy-soft (not to mention dreamily scented with frankincense).
Top hairstylists advise combing your hair while it's conditioner-saturated to minimize breakage. Right before rinsing out your conditioner, ease this genius detangling brush through your hair. The conditioner softens snarls while the brush itself is bendy with forgiving bristles so that there's no tugging or yanking—it easily slices through hair no matter what your texture.
3. Layer in Deep Conditioning
Next, a damage-tackling, intensely restorative treatment after regular shampooing and conditioning supercharges the nourishment and hair support in your routine.
4. Boost Slugging Benefits with Heat
Gentle heat helps oils and nutrients in conditioners really melt in. This blow-dryer's infrared heat helps protect against moisture loss as you run it over your treatment-soaked hair to really smooth and ramp up shine. (A few minutes in a sauna or steam room does the trick, too.)
5. Use an Antifrizz Hair Towel
Hair—especially curly, kinky, coarse textures—is more fragile when it's wet. Wrap just-washed hair in this super absorbent towel to shorten drying time (and the window of increased vulnerability to damage), reduce frizz, and boost radiance. Another benefit: Damp hair—versus soaking-wet—better absorbs leave-in conditioners and treatments.
6. Always Add a Leave-In
A leave-in treatment's layer of nourishing goodness can make an enormous difference in how your hair looks and feels—immediately and throughout the week, whether you heat-style or air-dry.