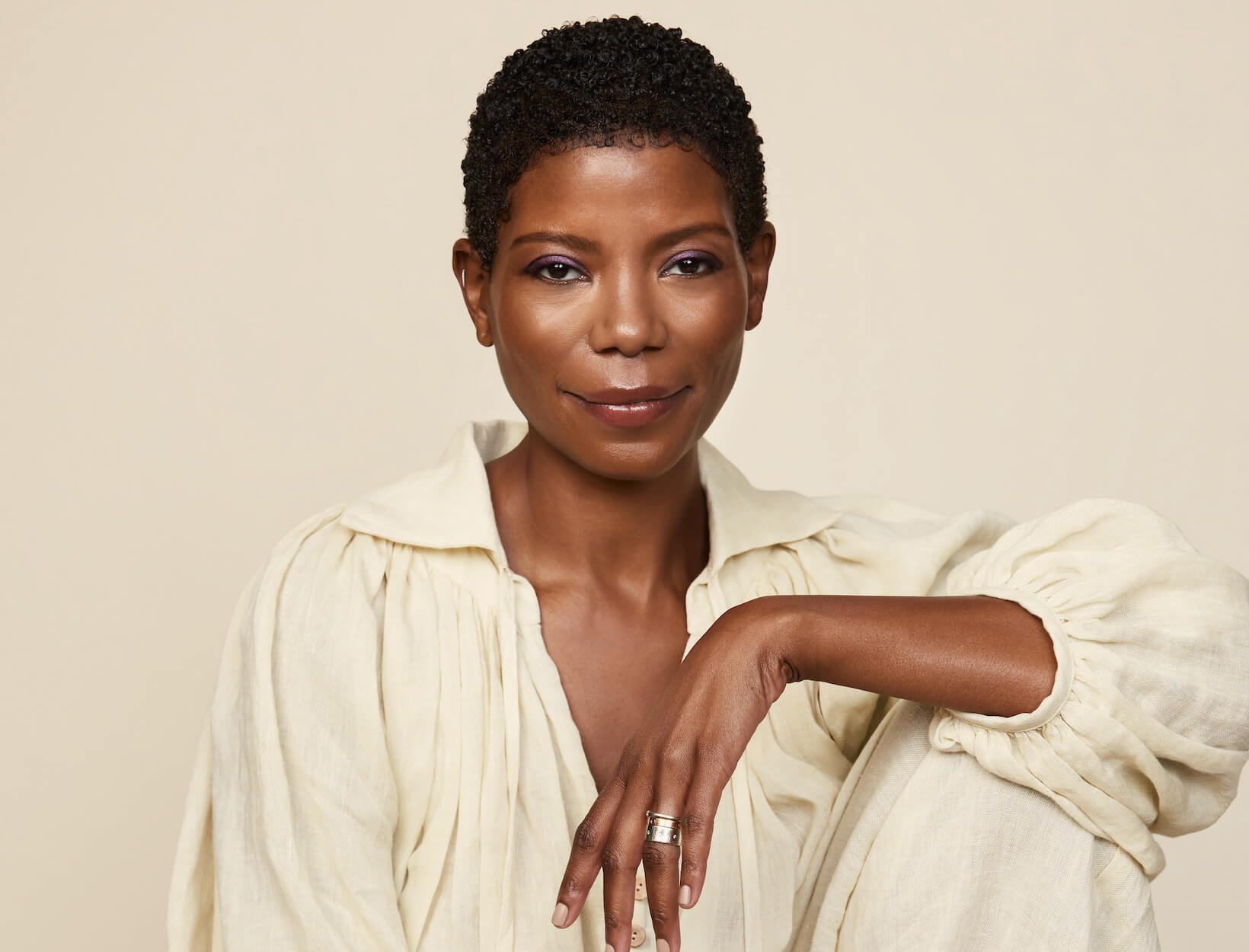 A Hair Guru and Scalp Expert's 6 Tips for Your Healthiest Hair Ever
Her spirally curls shine with health, and her close-cropped cut exudes effortless cool, so it's perhaps not too surprising that Bridgette Hill is both a colorist and a certified trichologist. Based in Delray Beach, Florida, Hill is sought-after for helping even the toughest cases love their hair back into soft, shiny silkiness; clients from all over the world flock to her site, Root Cause Scalp Analysis, where she gives one-on-one consultations to help patients treat their hair issues holistically. She also takes appointments at Paul Labrecque's New York City and Palm Beach salons.
"Scalp health is hair health," says the forty-seven-year-old, who got into trichology—the science of hair, hair loss, and scalp issues—in her twenties when an autoimmune disease flare-up caused her hair to fall out, leaving bald patches. "The scalp houses the hair follicle—your hair can only thrive if it's rooted in a healthy scalp. People don't readily make the connection, but the scalp is a reflection of your overall health and well-being, I think even more than skin is."
Hill says trichology is about asking the right questions. "You have to be nosy and investigative," she says. "I've asked clients how many miscarriages they've had, or if they've got something stressful going on that's taking a toll on their spirit. I want to help people get their most beautiful hair, and in the process they often really see where they are with their health."
Her tips for how to get your most beautiful hair also involve everything from frizz-smoothing glow serum and lots of scalp massage to conditioner for all and, sometimes, major diet changes.
1
Treat preshampoo as often as you can.
"Everyone, no matter their hair type, should be doing some kind of preshampoo treatment—they really make a difference for shiny hair and a healthy scalp. This one is made with oils—remember oils are moisturizing, but they also have cleansing benefits, just as with face cleansers—so it's nurturing, moisturizing, and replenishing."
Apply the glow serum from roots to ends on dry hair, let it sink in for at least twenty minutes (or overnight, like some of us at goop like to do), and rinse before shampooing and conditioning. The blend of oils and vitamins boosts shine, smooths frizz and roughness, helps detangle, and leaves hair soft and silky.
2
Massage your scalp as you shampoo.
"We know stress can tighten the scalp," says Hill. "Massage helps relax the scalp and increase suppleness. Even doing it once a week is great for your hair and overall health and well-being." (Try this two-minute acupressure scalp massage from GP's acupuncturist; it's one of the best rituals we know.) You increase the healthy-hair benefits even more when you give yourself a massage to work in a nourishing shampoo, like the gently exfoliating, works-on-all-textures scalp scrub shampoo from goop. Swirled with big chunks of salt and smoothing botanicals, it leaves hair soft and shiny. "Many of my clients are women who color their hair and maybe get a blowout once a week, and it's always, 'Oh my god, the goop scalp shampoo,'" laughs Hill. "They love it. I just make them promise not to use the scalp scrub, or any shampoo, the week they're coming in for color. I want those natural oils built up to act as a buffer against the chemicals." Hill notes that people tend to wash their hair like they wash their bodies. "That's wrong," she says. "Touch your hair like you handle an expensive bag—with love and a bit delicately."
If you color your hair
Moisturizing
For volume
Once a week
For normal and oily hair
3
Get plenty of lipids and proteins in your conditioner.
"Our hair is a nonessential tissue, so it's the first place the body cuts off nutrients to," says Hill. "I think foods containing potassium like oranges, bananas, and dark leafy greens support hair and scalp health. Protein is essential; plant-based proteins may be sufficient if your diet is balanced with foods that supply all essential amino acids. For healthy hair, I suggest consuming 5.5 ounces of meat or beans daily." A quality conditioner also matters. "Topical humectants, lipids, and proteins help sustain hair," she says. "Everyone should use conditioner, whether their texture is fine and Eurocentric or curly and kinky. Maybe you condition just once a month, if that's what works and what your hair type can handle." Certain textures, she says, can even benefit from using conditioner as preshampoo. "For fine hair, and for women of color who feel like their curls come out limp and flat, try applying conditioner to dry, uncleansed hair and shampooing after. A good-quality product is designed to penetrate, so you'll rinse off what's sitting on top but the good stuff absorbs a bit."
4
A little (styling product) usually goes a long way.
"Most people over- or underuse styling products, and a lot of the time that's what's happening when a leave-in treatment leaves your hair looking greasy or just not how you want it," says Hill, who explains that leave-in creams and balms are essential for gently enhancing and preserving all different textures. "If it's a high-quality concentrated product—and there are so many incredible leave-ins out there now—you only need a little, like how you just need a drop or two of a beautiful face oil."
5
A great hair routine means less damage down the line.
The best way to minimize damage from heat styling is to nurture your hair with nourishing, salon-level clean hair care products. "Invest in the right treatments—preshampoo, an amazing conditioner, everything we just went through—and a high-tech blow-dryer," says Hill. "Science and technology and data applied to hair care is the new frontier, which is why Dyson is so exciting to me. They think in new ways about how to get the hair you want." [Editor's note: Hill is a Dyson partner.]
Smoothing cream

Reverie

Milk Anti-Frizz Leave-In Conditioner

goop, $42

SHOP NOW

Multitasking volumizing spray

Innersense

Hair Love Prep Spray

goop, $28

SHOP NOW
6
Use the right brush.
"Your hair texture is less important in choosing a brush than what you'll be using it for," says Hill. "Are you looking to detangle? Apply a hair mask or conditioner? Are you styling your hair? Straightening it? Slicking it back?" For example, blow-drying with a round brush with natural boar bristles creates large, loose curls, while a brush with flexible, spiky bristles is best for detangling (no matter your texture).
For detangling
and/or slicking hair back
For bouncy blowouts