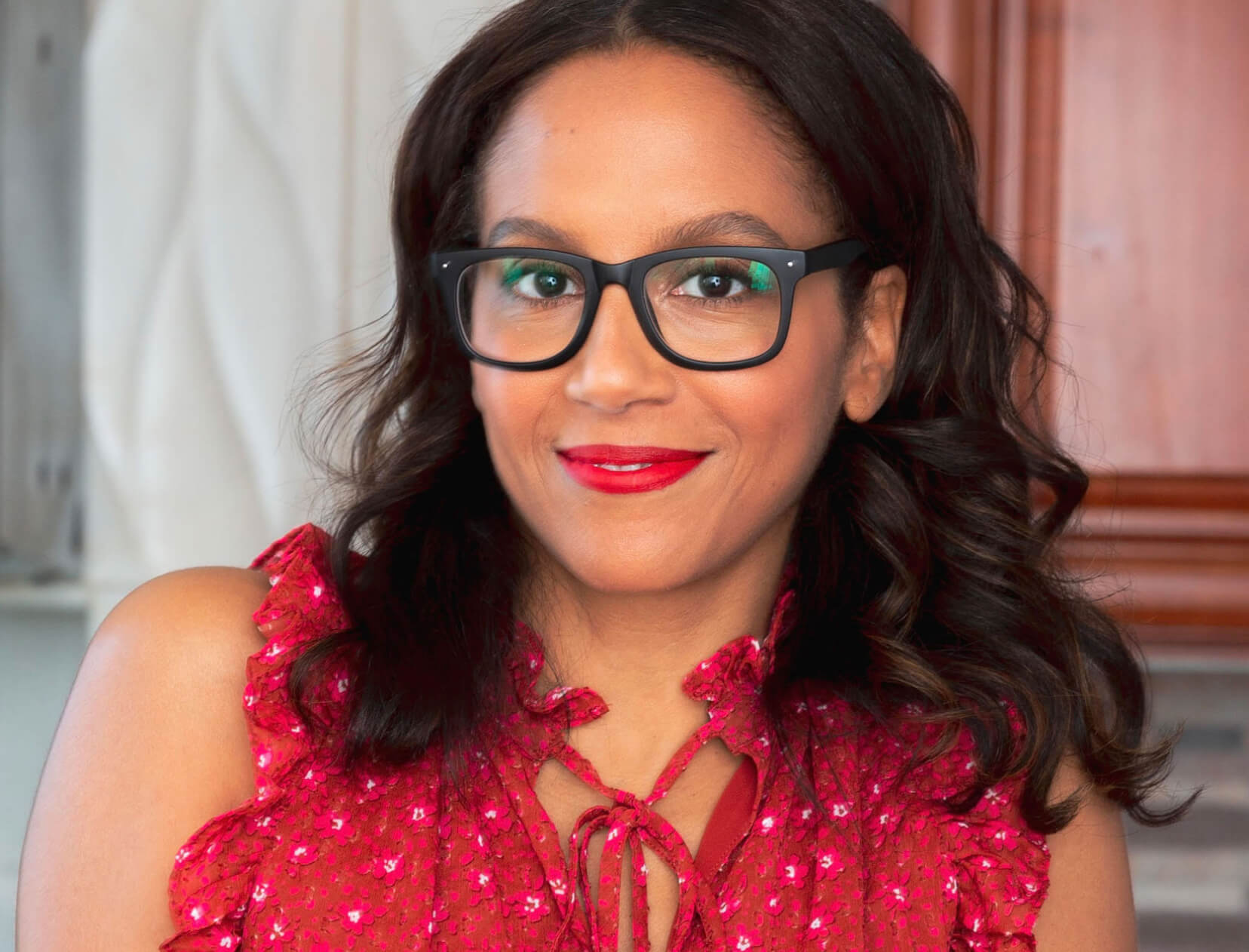 A Chic Routine for "Super Thirsty" Hair
Bestselling author Tia Williams started out writing for magazines like ELLE, Glamour, and Lucky, as well as brands like Bumble and bumble, so her gorgeous hair and glowy skin do have some stealth expertise behind them. This year, between a pandemic hotel-room wedding and a tour to promote her new book, Seven Days in June (it's a Reese's Book Club pick, and we're telling you, read it this minute because it's so romantic, sexy, and good), she's been switching up her hair look almost daily. "I do love that my hair is versatile," she says. "I just wash and go to wear my natural curls, or blow it out for a straight, sleek look, or put it up—I mix it up."
THE CONDITIONER
Ohhhh but the hair challenges are many! My biggest hurdle is dryness. I have high-porosity, super thirsty hair that can never get enough moisture. I'm so into this conditioner for that reason—it's deeply penetrating and loaded with good-for-you ingredients like rose, lavender, and chamomile.
THE MASK
For the same hydrating reasons, I'm all about a hair mask. A mask also just feels indulgent, like a special treat. The day I found out my book hit the NYT bestsellers list—right after I had a complete breakdown—I smoothed on my Rahua Omega 9 hair mask from roots to ends, wrapped it in Saran Wrap (important for penetration!), sat in the sun on my fire escape with a Häagen-Dazs chocolate almond ice cream bar, and truly luxuriated.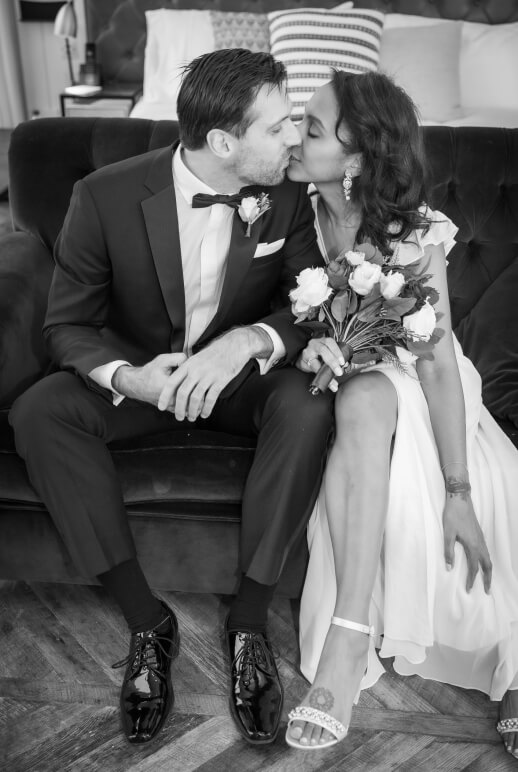 DRESSING UP
Last December, I had a quarantine hotel-room wedding. It was very cozy and intimate (just my husband, my daughter, and an officiant), but I still wanted to look glamorous—in an effortless-ish way? I blew out my hair, then wrapped medium sections around a one-inch curling iron for easy, tousled waves. For a little oomph, I added a chic crystal barrette I'd found on Etsy.
THE GLEAM
I just colored my hair. I'm fully on the bronde train. Halle Berry posted a selfie on Instagram with coppery-honey highlights, and I had to get them. Of course, this makes my hair even drier, but I regret nothing.
Natural hair doesn't need to be washed more than once a week or it can get really dry. If I'm wearing a blowout that week, I keep it looking fresh with a bit of Ranavat hair serum: I apply it on my ends before bed. If I'm wearing my hair natural, I rub the same serum between my index finger and thumb and twirl it around individual curls to refresh them.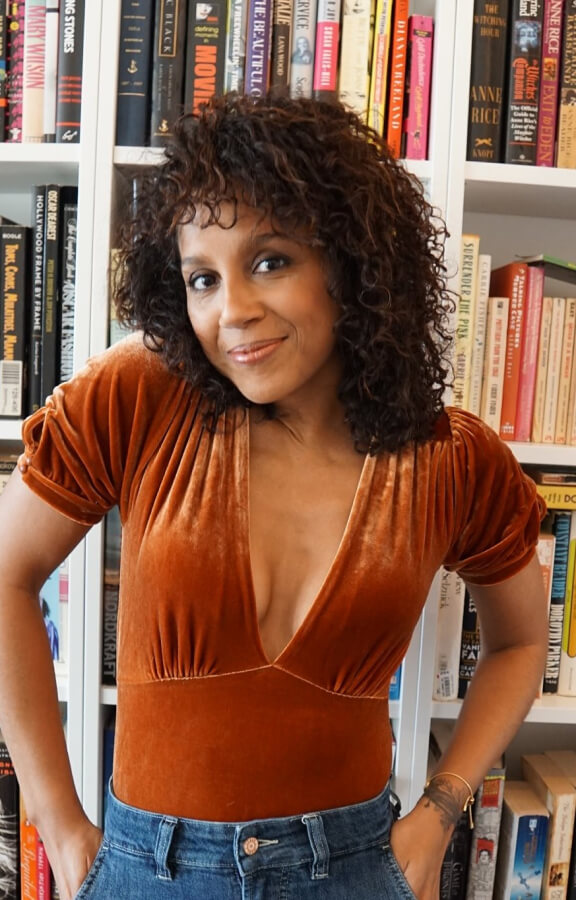 CURLY OR STRAIGHT?
Like most Black girls in the '80s, I got my first relaxer in elementary school. I never thought twice about it until I was in my thirties, when my daughter was a toddler: She has a head of thick, lush spirals, and she hated them. She wanted her hair to be straight, "like Rapunzel's and Mommy's." Devastating! I stopped relaxing and never went back. How could I teach my daughter to love her curls when I was straightening mine to oblivion?
When I air-dry, I always dry it a bit with Conair Volumizing Diffuser Attachment first. It gives my sort of thin curls lots of fluff, dimension, and sexy frizz—I like a bit of fuzz when my hair is curly. It feels disco-y.
For years, I could only get blowouts at salons, because I couldn't get my edges smooth enough at home. Kipozi Pencil Flat Iron makes my blowouts look professional. It's super skinny and perfect for catching tiny baby hairs.
THE WORK UPDO
I can't write with hair. It's distracting. I always twist it up in a clip, away from my face and neck. So I keep a Goody Classics Half Claw Clip in every room of my home—and in my bag for on-the-go writing emergencies.
THE QUICK FIX AND
THE NIGHTTIME SECRET
My main character in Seven Days in June, Eva, has a hectic life, raising a tween, writing novels, and running around to book readings—like me! I don't have a lot of time, so quick fixes are it. Rahua Legendary Amazon Oil is a godsend. I carry it in my bag and apply it on my ends before a book event. It's ultralightweight, immediately adds gloss to my hair, and smells like actual heaven. I also sleep on Slip silk pillowcases to help keep my hair smooth and shiny.
---
We hope you enjoy the products recommended here. Our goal is to suggest only things we love and think you might, as well. We also like transparency, so, full disclosure: We may collect a share of sales or other compensation if you purchase through the external links on this page.