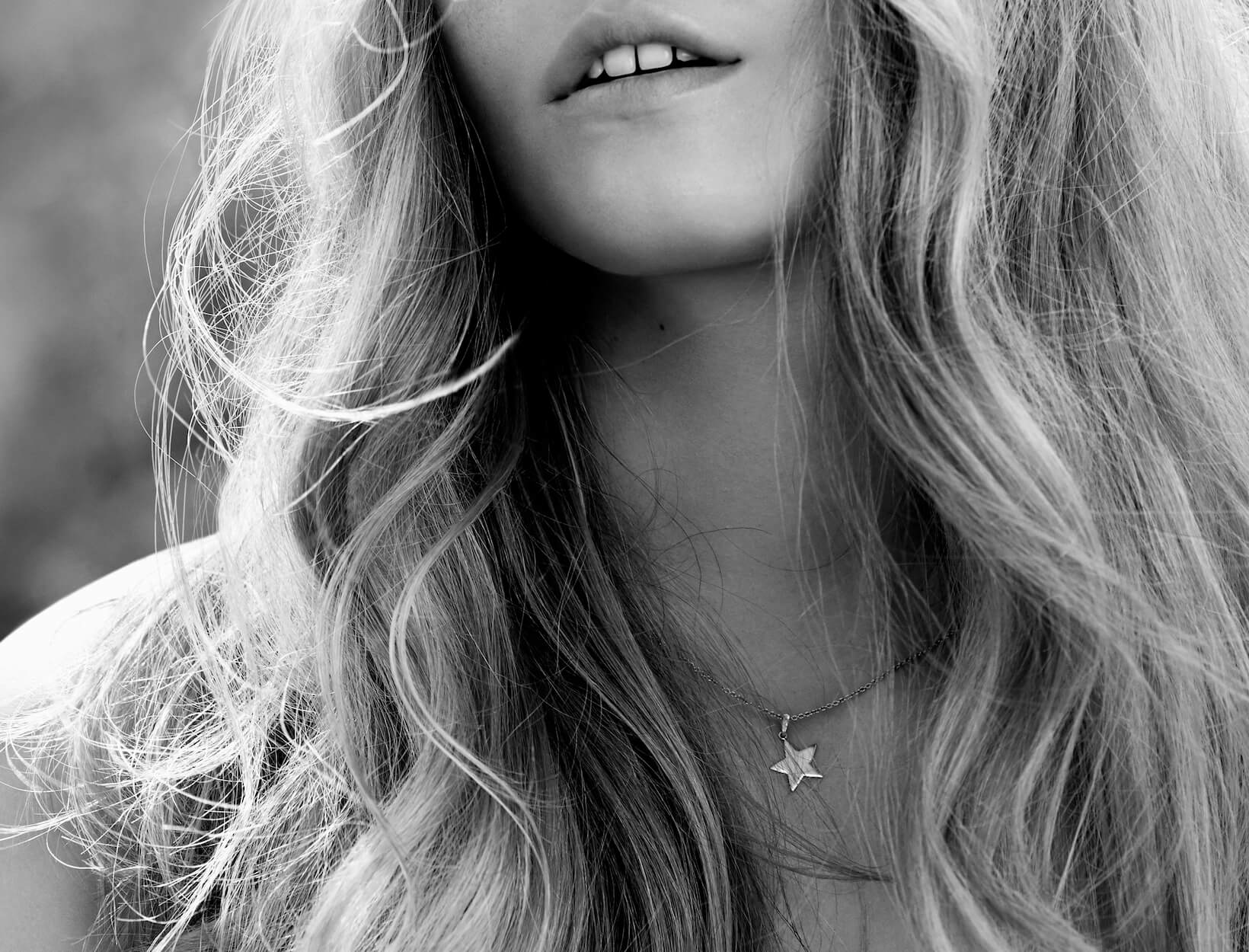 Salt Spray:
The Antidote to Boring Hair
"Hair right now is about feeling healthy and fresh," says top LA hair stylist Adir Abergel, who regularly works with GP to come up with gorgeous hair looks, both on the red carpet and in real life. "Salt spray is the best way to bulk up fine hair types." Our favorite clean, non-toxic salt-spray formulas combine powerful moisturizers and botanicals to mitigate the salt's drying effects.
For Major Waves
"The ideal formula mixes hydrating oils with salt, so you get this shiny finish and your hair feels less matte," Abergel says. Lavett & Chin Sea Salt Texturizing Mist, a cocktail of nourishing spirulina and rose extracts that benefit the scalp, gives the hair incredible texture. To get day-in-Amagansett-level tousle, work it into damp-not-wet hair (this is when hair is most absorbent, as the weight of the water when hair is soaked-through closes the cuticle, and the cuticle opens as hair dries). Or for a double whammy, braid damp salt-spritzed hair before bed; wake up with mermaid-esque ripples and luster.
For End-of-Day SOS
If it's one of those weeks when a blowout, much less a shampoo and condition, isn't in the cards, a few spritzes of French Girl's Sea Spray on dry hair is the ultimate reset, adding a subtle body to even the flattest, most discouraged hair, not to mention the beautiful jasmine and rose geranium scent. (This is also a day-to-night power move if you have 5 seconds before dashing out of work; the stuff seriously doubles as subtle-but-exquisite perfume.)
French Girl Sea Spraygoop, $26

Made with Epsom, Dead-Sea, Himalayan, and of course French sea salts, along with moisturizing coconut oil extracts and essential oils of jasmine, rose geranium, and ylang ylang, this easy spritz infuses any hair type with sexy French-girl texture. Spray it in wet or dry for tousled, effortless beach hair that looks great with practically any outfit, not to mention a subtle, lingering scent that is just exquisite.



For A Slightly Rumpled Effect
Breezy surfer girl vibes aren't the only thing salt is good for: Abergel likes it for making sophisticated styles more playful. "I mix a super luxe pomade like Virtue 6-in-1 Styler with beach spray in my hand—rather than applying the spray right onto hair—and use that to break down a blowout into something a little more lived-in," he says.
To Enhance (Any) Style
"I use salt spray as a prep for everything I do," says New York City hair stylist and co-founder of Lavett & Chin, Brent Lavett. "It's the perfect foundation for almost any hairstyle." Think of the ruffled elegance of an updo assembled with crinkly tendrils, or a stick-straight look that deftly plays down a black-tie situation, or a graceful flourish to a dingy cutoffs summertime getup: All look better with a little texture. Even ponytails are better: Mist with your favorite spray, suggests Abergel, then blast it with a diffuser so that the ponytail is puffy and a completely different texture from the pulled-back hair closer to your head. Now that's an upgrade.