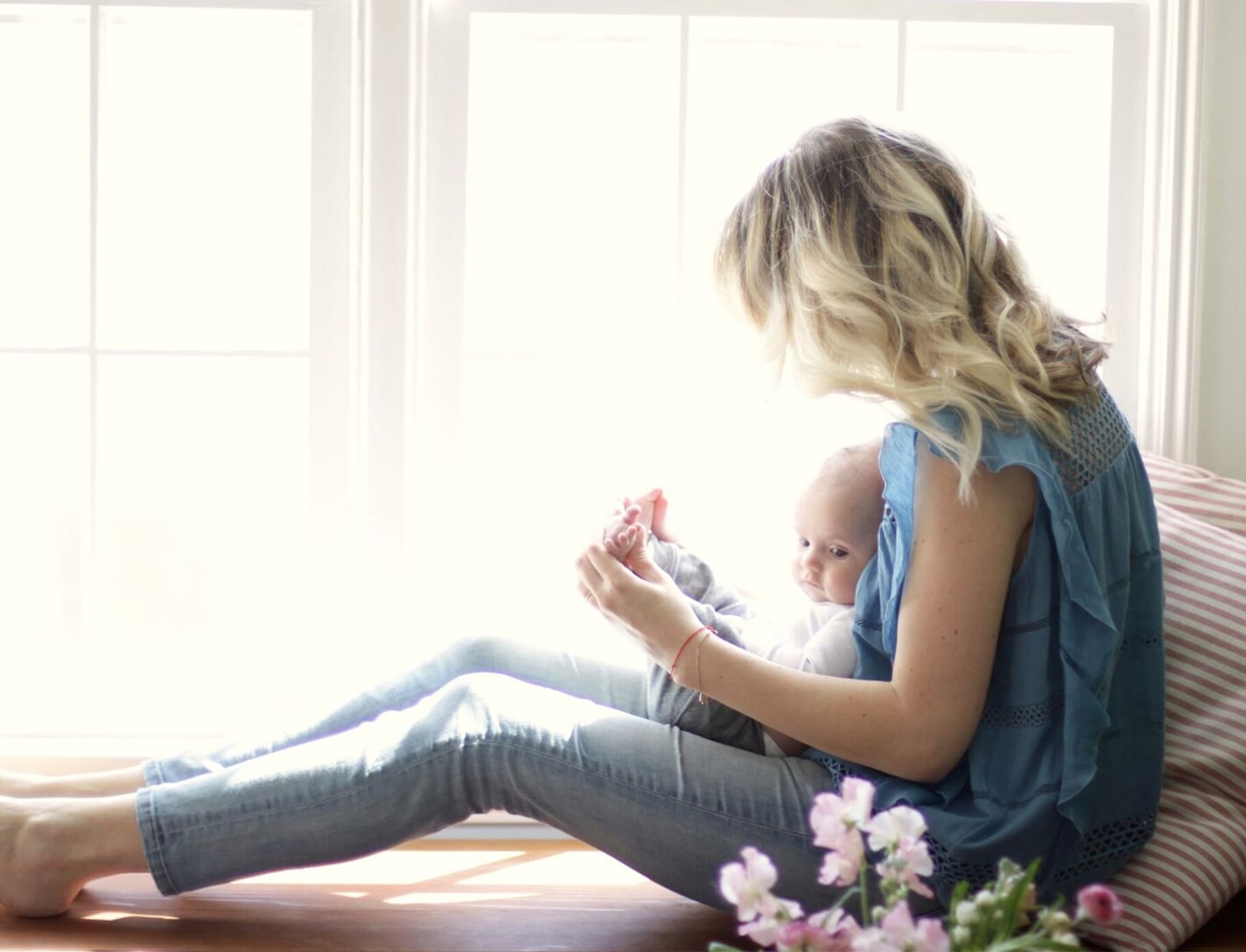 Photo: Emily Ulmer Photography
Post-Baby Haircolor: Before and After
With the prospect of going back to work after her maternity leave looming, our deputy editor and newly minted mama to four-month-old Sonny, Kate Wolfson, had close to a year's worth of hair growth—that's six-plus inches of roots. Prenatal hormones have a weird double-edged sword effect on hair: On the one hand, it grows crazy fast and healthy (only to fall out four months postpartum, but that's an issue for another day). On the other, that growth really messes with color—for Kate, that meant a harsh, super-obvious break between single-process platinum and her natural dirty blond. Loath to re-commit to high-maintenance highlights, her instinct was to chop it all off—a common new-mom impulse according to Michelle Pugh, elite Redken artist and lead colorist at Tracey Cunningham's Meche salon in LA: "I've heard it a million times," she says. "New moms would rather go straight for the scissors than be tied to an aggressive salon touch-up schedule. In most cases, they regret that decision—especially losing the option to pull their hair back into a ponytail."
Pugh's plan: Get Kate on a program that doesn't require booking it to the salon every six weeks like traditional highlights do. "The main ingredient to achieving a subtle look and a longer grow-out period is to incorporate your base color into the highlights, picking pieces that the sun would naturally highlight," says Pugh. Applying a combination of woven foils and balayage, she patterned finer pieces at the roots and bolder ones towards the ends to make everything feel instantly lighter—a technique that conveniently works for both blondes and brunettes—and needs only quarterly, or even bi-yearly touch-ups.
Before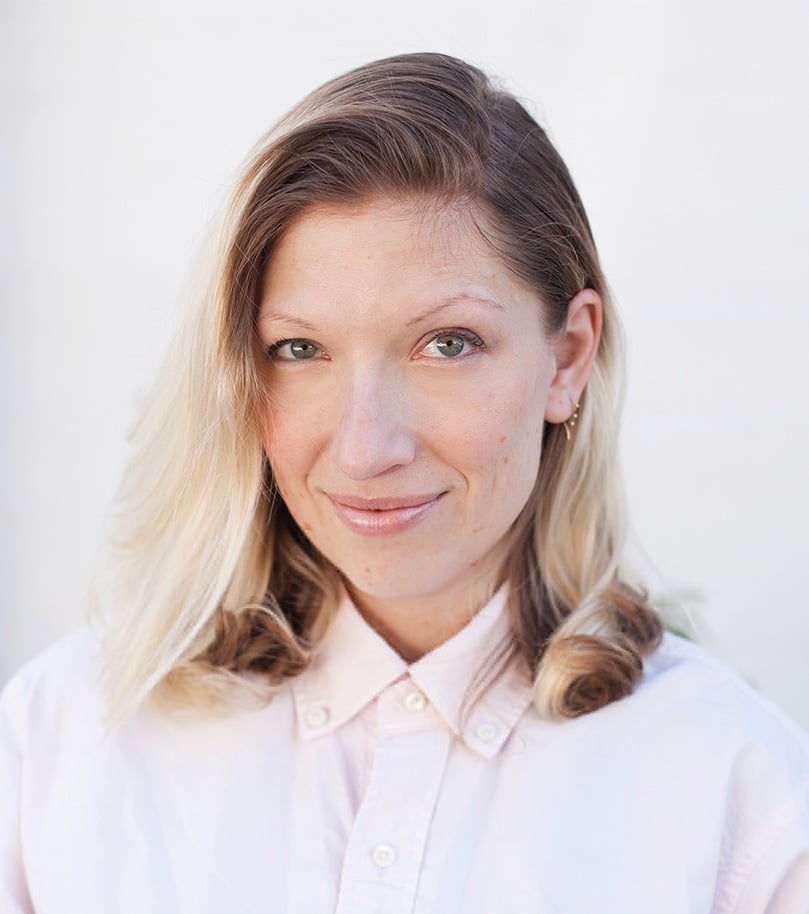 After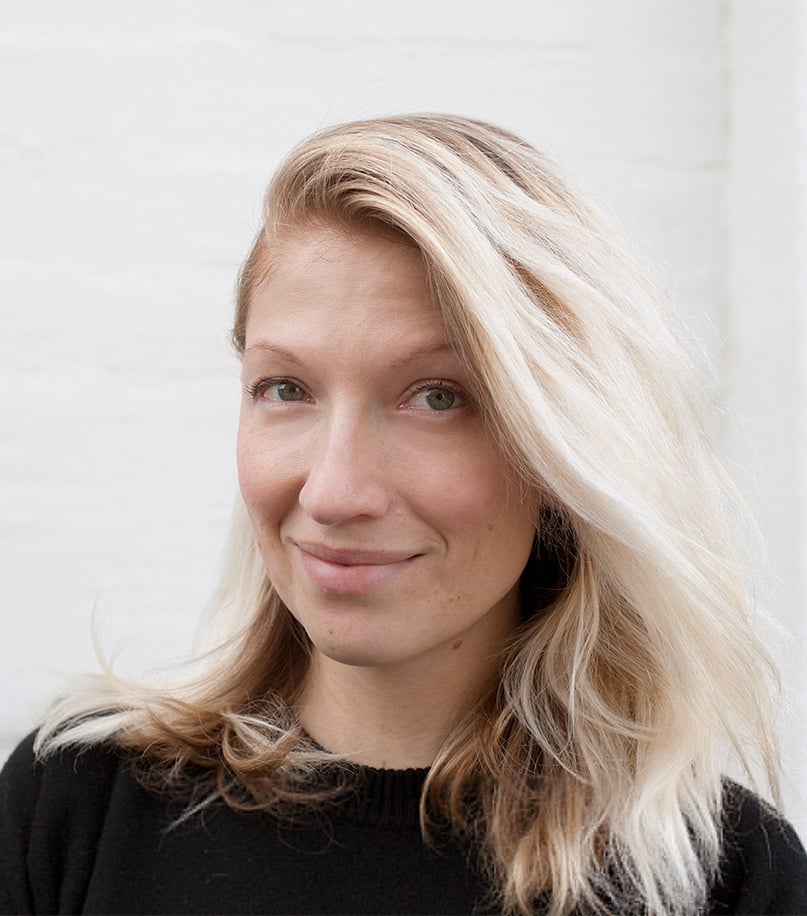 Since the chunks closest to the scalp lighten fastest, Pugh used Redken Flash Lift color in two different strengths, one for the woven pieces nearest the crown and a stronger formula for the paler, chunkier balayaged parts.
"The key to stretching out time between appointments is at-home maintenance", says Pugh. For bright blondes, she likes purple shampoo: "Redken's Blonde Idol is great, it gets rid of brassiness with the purple tones—you can actually adjust how much purple comes out using the dial at the top of the bottle." (Generally, the further away you are from a salon appointment, the more you dial up the purple). If purple shampoo isn't your thing, Pugh recommends sulfate-free shampoo (all the shampoos in the goop Clean Beauty Shop are sulfate-free).
After a thorough rinse, she applied Redken Shades EQ Color Gloss to deepen the tone at the root to create a gradual fadeout to a lighter blond at the bottom. "When you have high-contrast highlights (several shades lighter than the base color), you're tethered to the salon for constant blending," says Pugh. "The gloss helps combat that contrast more."
Lastly, Michelle stresses the importance of good client-colorist communication: "Be crystal-clear that you want to make as few return visits as possible to help your colorist pick the best possible approach to your color."
She also notes that the little bit of self-care afforded by vegging out in a salon chair for a few hours, not to mention a quality shampoo and scalp massage, goes a long way toward melting away some of the stress of re-joining the workforce/taking care of a new baby. Point taken.