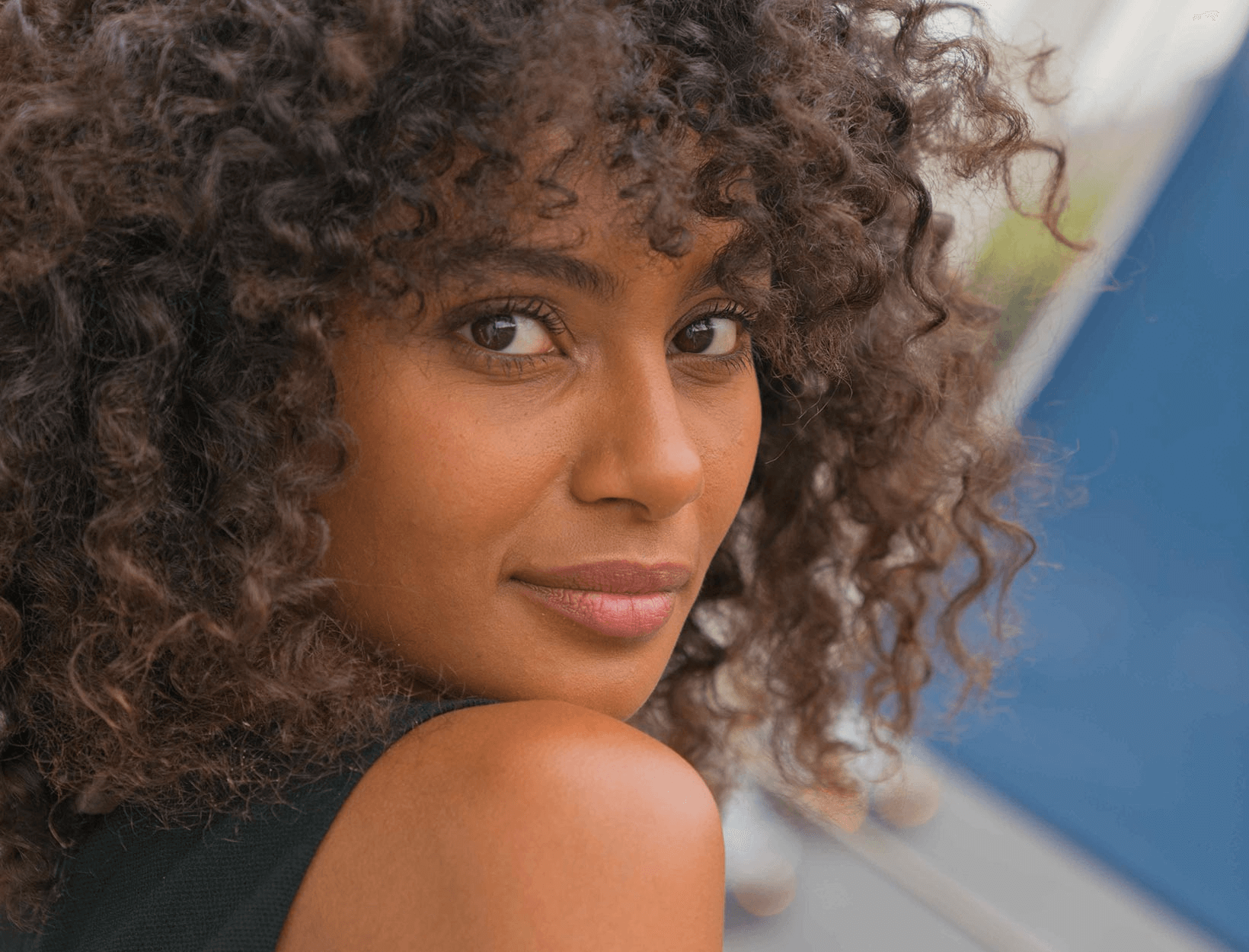 Ask Jean: New (French) Detox for
Curly or Frizzy Hair?
In partnership with our friends at Christophe Robin
We want to answer your most pressing questions—or, you know, just the things that you're curious about. Please keep them coming to: [email protected]. Below, a q for our beauty director, Jean Godfrey-June.
Dear Jean, goop's written about the fact that women of color are exposed to a higher percentage of toxic chemicals in beauty and personal-care products than any other segment of the population. I'm Latina, with very curly hair. After straightening it for years with chemical treatments, my blow-dryer, my straightening iron, and a ton of styling products, I've fallen in love with my natural curls. I hate frizz, though. But I also hate the thought of exposing myself to even more toxic ingredients to keep my curls soft and manageable. Why are there no clean styling products for curly-haired people? —Kara D.
Dear Kara, No one could be faulted for thinking the phrase "French-girl hair" means "white-girl hair," but step into the chic 2nd arrondissement Paris salon of hair-color guru Christophe Robin and you'll see that French girls include every race, color, and hair type.
Robin is most famous for his hair-color techniques (his clients fly in from all over the world), but his years of experience with color led him to develop his hair-care line focused on nourishing ingredients to soften and moisturize hair, soothe itchy scalp, and lessen toxic load. Because damage often shows up as frizz and because curly hair often suffers more damage when being colored (more on that later), Robin has come out with two brilliant new clean styling products—an antifrizz milk and a curl cream. Depending on your hair, you're going to love one or both.
I love the antifrizz milk (it's a creamy lotion in a brilliantly easy pump) on my waves—it is magic. If it's humid outside, I use it when my hair's wet, almost as a leave-in conditioner, and my hair air-dries smoothly and frizzlessly. The smoothness lasts for forty-eight hours, too. But I use the milk most when my hair is dry, as a secret weapon to instantly obliterate flyaways and frizz and zhuzh any errant pieces into perfection/submission/textural fabulousness. (Yes, that is how to spell "zhuzh"—I didn't know, either. My boyfriend has pointed out that my initials, JGJ, also kind of spell zhuzh.)
Made a mistake blow-drying? This is your fix. Hat-hair disaster? Check. (Avoid hat hair disasters altogether with one from augustineshepherd.com.) Cowlick? Baby hairs at the crown? Need a little lived-in texture to chic-ify your too-perfect coif? And of course: Hate frizz? This is your miracle, and mine.
The curl cream defines, conditions, and softens curls all at once. It has a gorgeous soft hold and, like the milk, smells fresh and clean. My fellow beauty editor and podcast cohost Megan O'Neill uses it on wet hair every time she washes her hair; she puts it in dry hair before bed. "I put in the curl cream, then braid my hair and go to bed, and I wake up with the best texture," she says. "Once a week I do the GOOPGLOW peel pad, too—I wake up with great hair and glowy skin."
For those who blow-dry their hair, use either product with Robin's round brush (as luxe and French as it gets) smooths curls and frizz for effortless shine and softness and treats hair gently to avoid breakage.
Along with straightening, hair color is one of the more damaging (and potentially toxic) treatments there is. Robin has already pioneered a less-damaging, less-problematic-ingredient-wise, hair color, but he needed to go further. "We listen to clients in the salon every day—and we test on clients every day. It's our private internal focus group," he says. "We make solutions for itchy scalp, fading color, at-home color…and many people wanted styling products for curls and for frizz, something that creates a beautiful style and nurtures and protects at the same time."
Making both products totally clean was a challenge, Robin says: "Most styling products are full of silicones and alcohol. Alcohol dries out the hair, while silicones coat the hair and scalp and make it impossible for the scalp to breathe. The scalp can react by producing more oils. Silicones don't fix problems; they only create new ones—like the production of too much sebum, which leads to oily hair, itchy scalp, hair loss, and more." Hair that's been colored is especially in need of moisture, for a number of reasons. "Hair color can make hair frizzier, because the colorist opens the cuticles to empty the hair of its natural pigment, then replaces it with new, artificial pigments to achieve the desired hair color. So the color process can leave hair cuticles open; if they're not sealed, hair absorbs humidity, and frizz forms," says Robin.
Curly hair is itself more porous in the first place, which makes it a bit more difficult to color, Robin explains: "The pigments have a harder time penetrating and staying at the core of the hair fiber—which is what makes hair color last—so it's harder for hair to retain color."
With the right (clean) tools, however, colored or simply damaged hair is more than manageable, easily styled and hydrated all at once, and as French as can be.