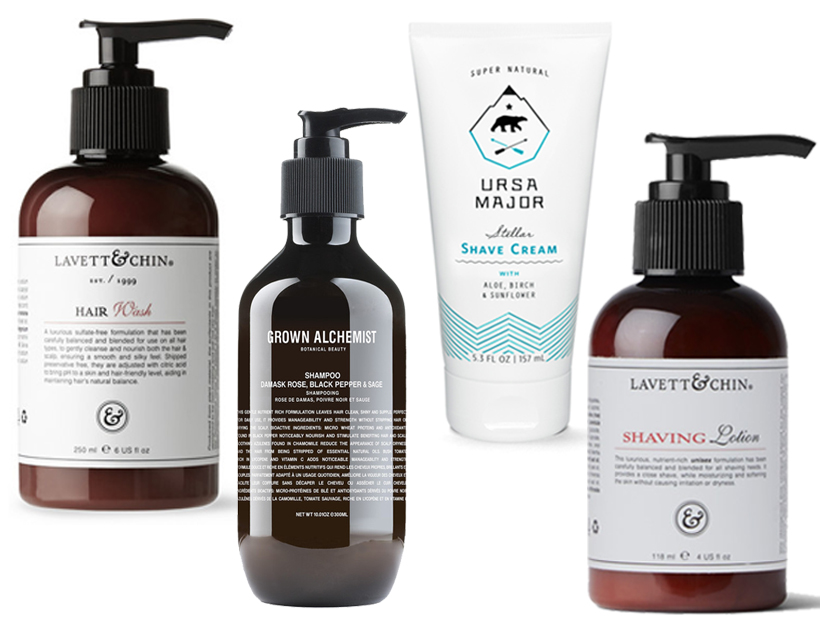 Men Love Shampoo
They just do. Shaving cream also. And soap. Especially macho types still feel silly ordering something even faintly luxurious for themselves, but being "forced" to try something that they got as a present delights them to no end. The less manliness-concerned are thrilled to try a new brand or stockpile one that they already love. Anything shower, it should be noted, reminds the recipient of the giver at a moment when they are both relaxed and naked.
A straightforward, unflowery—yet decidedly luxe, perhaps a bit Brooklyn—package is essential. A non-girl-specific scent is also key. The clary sage-, black-pepper-, and lavender-inflected shampoo from Grown Alchemist ($26, goop.com) looks like it came from a clean-lined, minimalist apothecary perhaps designed by John Pawson or Richard Meier. The spearmint, rosemary, and black spruce-oil-infused one from Lavett & Chin ($28, goop.com) is more artisanal, as if freshly sprung from Pioneerworks in Red Hook.
The Lavett & Chin shaving cream ($32, Lavett & Chin) with aloe vera, spirulina, and lavender extracts is also fantastic; Ursa Major, a Vermont-woodsman-meets-sleek-minimalist new line, makes a ginger-grapefruit-vetiver one in a big white tube ($24, ursamajorvt.com).
A stack of paper-wrapped bars of soap from Dr. Bronners ($4.69, drbronner.com) is both economical and super-generous all at once; the blue-and-white peppermint ones are the coolest looking. Don't be tempted to do a rainbow—as with flowers, unless you're a super-professional, stick to a single type, massed together for impact. Five of them is barely $25 and he will think of you in the shower for … years.