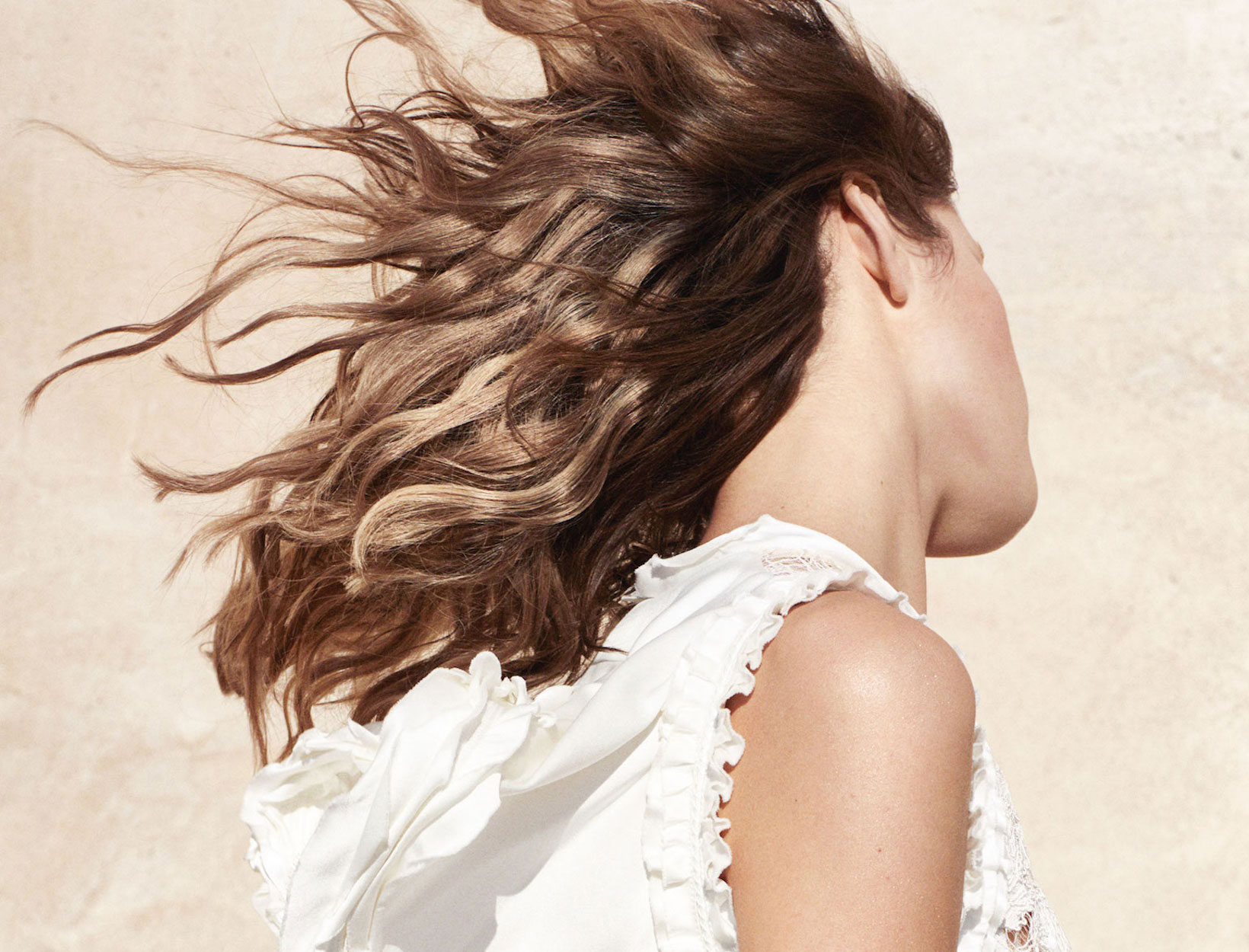 Photo Courtesy of Marcus Ohlsson/Trunk Archive
MEGAN TRIES IT
A Curl-Smoothing Hair Routine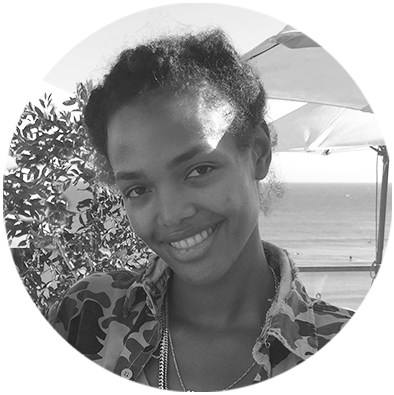 Megan O'Neill is the senior beauty editor at goop. Which is another way of saying she has a passion for clean products, loves anything that reduces stress, and will happily guinea pig herself in the name of wellness.
"Your hair…is just gorgeous." A woman on the subway platform approaches me. "I was standing over there and had to come tell you."
It was the third compliment I'd gotten (from a stranger) that week. And the previous week, a hot photographer on set at a shoot told me I had "awesome hair" before sheepishly adding, "I mean, I'm sure you hear that all the time." Even our incredibly busy copy chief, Aura, raised her eyes from her screen to tell me my curls looked "soooo good today." They did: fluffy, just-the-right-amount tousled, ample, nimbus-like, haloing my head.
But it's not just the flurry of compliments that's unprecedented. It's that lately I love my hair. The me of yesteryear did everything I possibly could to change my kinks, chemically straightening my hair for over a decade so that it hung limp and lackluster. After bleaching it white two summers ago (#noregrets), I grew it out, a long, fraught process of feeling chronically unattractive.
As I learned about the endocrine-disrupting chemicals common in conventional shampoos, conditioners, relaxers, and styling products (many EDCs are linked to cancer, birth defects, infertility, and the onset of early puberty), I put the kibosh on chemical treatments of any kind.
I'm not going to lie. Going completely natural sucked at first. I didn't know how to deal with my true, kinky texture because I hadn't seen it in years. And the clean, nontoxic space has (many) fewer hair options than the conventional. I was excited but a little skeptical to try Innersense—totally nontoxic, curl-coddling, and it smelled amazing—it seemed too good to be true. But when the street compliments started rolling in just a few weeks into my new routine, I knew I was onto something.
The Hairbath—I love the name—is a creamy shampoo infused with restorative, scalp-nourishing tamanu, avocado, monoi, and jojoba oils. It smells mild and fresh; massaging it into my wet hair feels fantastic. Note: The lightweight formula is excellent for both coarse textures like mine and for people with fine hair.
Curly hair is dry, and mine especially requires endless moisture. I work in a generous amount of this conditioner, gently comb it through to the ends with my fingers, and wash my body and shave my legs to give the organic monoi and coconut oils time to sink in. After three or four minutes, I rinse. My soaked corkscrews feel sleek and lustrous.
On leisurely Sundays, I leave the mask on for an hour or more, and the mix of shea, flaxseed, and tamanu leaves my hair positively downy.
After drying my hair (I have a special hair towel that's magic), I smooth in this styling cream and transform my damp curls into springy, beautiful spirals. It's defining but not severely so, giving shape to my wet hair and enhancing my next-day style. The blend of honey extract, shea, and antioxidant-packed rooibos tea is enriching, and its faint plumeria scent is a lingering flourish that makes me happy all day.
The best part about figuring out my hair hasn't been the wave of compliments, though those are always nice. It's that I walk a little differently. My head reaches just a little higher, because that's the inimitable magic of feeling good (but also because these curls are just so fluffy that they add half an inch).